February 15, 2017 - 2:38 pm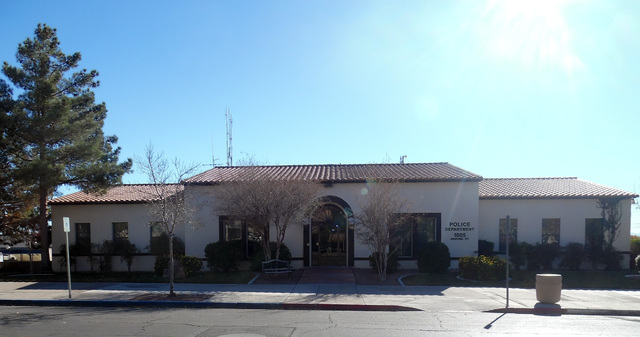 Feb. 7, 9:14 a.m.
A man accidentally shot himself while cleaning his gun and the bullet went through his left thigh without hitting any bones or arteries. The man drove himself to the hospital; an ambulance drove him to University Medical Center of Southern Nevada.
Feb. 7, 5;52 p.m.
A man complained that his landlord is constantly knocking on his door, and that she harasses him while he is trying to work. The landlord told officers that the tenant was making changes to the apartment and destroying it. Officers advised both that the matter was a civil issue.
Feb. 8, 10:47 a.m.
A caller complained that a man, wearing a winter coat and a beanie, knocked on the caller's back door. The man presented a blue suitcase he claimed to have found in the back alley. The caller was not happy that the man had come to the rear of his residence.
Feb. 8, 10:50 a.m.
A caller complained about a homeless man that was causing a distraction in the rear of a business. Officers determined the man lived nearby and he advised them that the alien probe in his leg was hurting him. The man agreed to go inside his residence and try to keep quiet for the night.
Feb. 10, 1:48 p.m.
Officers received complaints about an intoxicated man at the park who was having a difficult time standing up. Officers advised the man that he was not allowed to be in public while intoxicated and if they received another call about him doing so, he would be arrested.
Feb. 11, 8:20 p.m.
A woman called to report that she had left her desk to go assist a patient and when she returned she found a skinny man had her purse and her cellphone in his hands and was trying to get into the safe. She confronted him and got her items back before the man left the premises.
Feb. 11, 1:46 p.m.
An officer reported that a van attempted to turn left from a straight only lane and ran directly into a semi's trailer.
Feb. 11, 4:20 p.m.
A gun club employee called to report unsafe working conditions and though he was referred to Metropolitan Police Department, the department he needed was closed. He reported that more people were constantly put on range than was safe, he was being required to approach armed people that had been asked to leave and was expected to get them off the property "any way he has to," including physically removing them. He did not feel safe doing that with people who were often holding weapons.
Feb. 12, 11:54 a.m.
Officers received a complaint that eight young people were flipping over picnic tables under the gazebos, but all tables were returned upright.