January 18, 2017 - 2:07 pm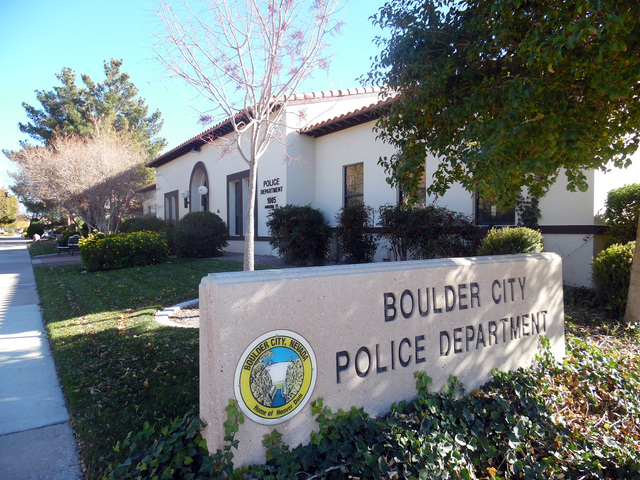 Jan. 10, 2:23 a.m.
Smoke was reported leaking from the hood of a car parked next to pumps at a gas station. Responders found no fire upon their arrival and pushed the vehicle to a safer area.
Jan. 10, 10:38 a.m.
A newspaper dispenser was reported stolen from its mooring in front of the Roberto's Taco Shop on Nevada Highway.
Jan. 10, 2:15 p.m.
A caller reported seeing a man ring the caller's doorbell via a webcam and reported that the man was acting suspicious, hiding his face before leaving. Officers determined the man was selling magazines.
Jan. 12, 3:11 p.m.
A woman reported receiving threats from a man she met on a dating website. The woman said she had met the man on Tinder and then decided to block him a few days later after they had exchanged illicit photos and interacted via text message. After she blocked him, she says the man left a voicemail threatening to share her photos with all of her friends on Facebook.
Jan. 12, 6:38 p.m.
A caller complained that she had video of unknown men entering her backyard in the middle of the night three days prior and stealing beer from her patio refrigerator.
Jan. 13, 1 p.m.
Officers assisted with response to a medical call, but when they arrived the subject would not answer the door, and there was a large pit bull in the home deterring their entrance. The subject could be seen walking around, possibly intoxicated, but went into a back room and refused to exit until officers were able to enter the home.
Jan. 13, 11:57 p.m.
A caller complained about a homeless man hanging around the cemetery and asked to have the man trespassed, as there was a funeral scheduled to take place 30 minutes later. The caller was told that the man was doing nothing an illegal and was asked to call back should that change.
Jan. 13, 1:44 p.m.
Officers were called to assist in the search for a UPS truck after a woman called to report hearing a loud noise before looking outside, only to see a UPS package on her doorstep and the UPS driver looking over a fallen water hydrant.
Jan. 14, 5:32 p.m.
A man filed a report in person after his $8,500 racing mountain bike was totaled when a truck backed over it while at Bootleg Canyon.
Jan. 15, 9:29 p.m.
A caller reported seeing smoke coming from the multipurpose building near the high school and finding a fire extinguisher on the ground next to the door of the building. Officers found no hazards, but there was still smoke coming from a chimney.