Plans for townhomes move forward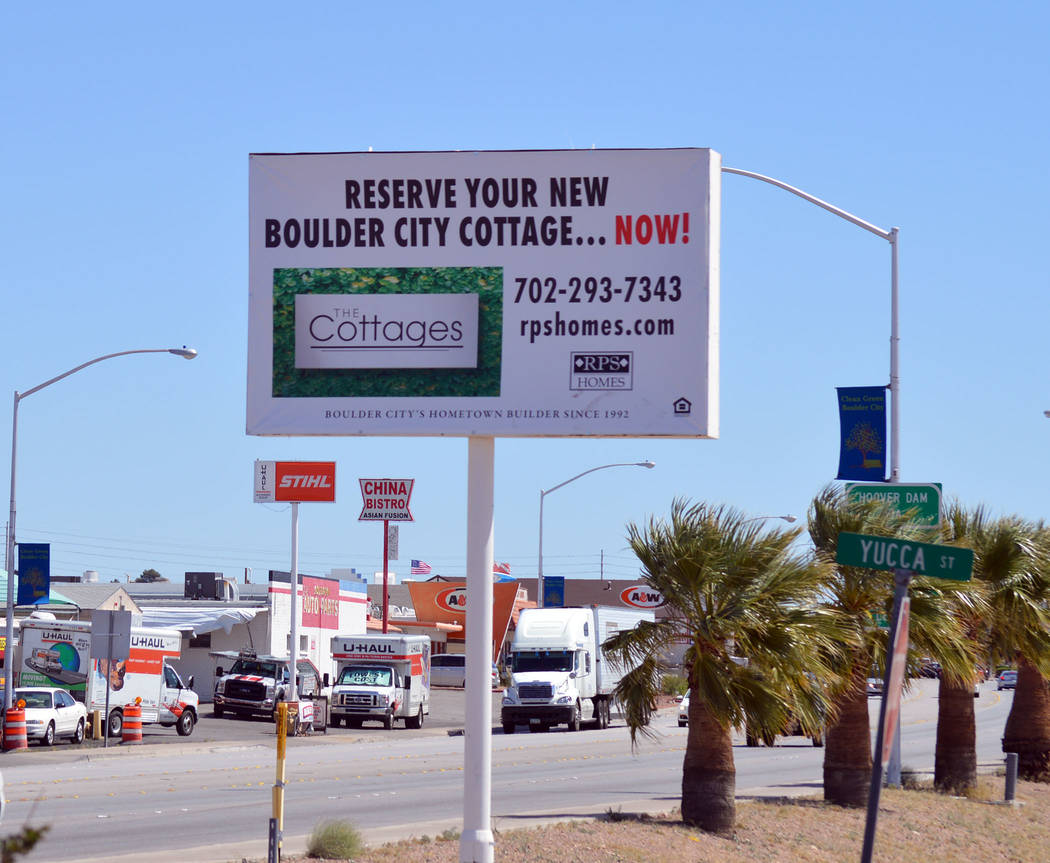 The townhome project on Nevada Highway is moving forward as the Planning Commission approved a variance for it and recommended the tentative map for the project go to the City Council.
The variance was approved by planning commissioners at their April 19 meeting and allows Randy Schams of BCMHP LLC to submit the required landscape plan with the final map instead of with the tentative one.
City Planner Susan Danielewicz told the commissioners that BCMHP LLC was not asking to get rid of the landscape plan, but to delay submitting it.
"This request is not uncommon in this scenario," she added.
Ray Fredericksen of Per4mance Engineering LLC said it was asking for the variance because the lot plans for the property were not finalized.
"Just with our improvement plan going on and everything in this process, we've actually lost two lots, so if we would have done the landscape plan before, we would have been redoing it, so that's all," he said. "We're just asking to move it back and be submitted once the improvement plans are finalized."
He said one reason lines needed to be redrawn inside the subdivision is because of input about a good location for storm drains.
Public record
During the public hearing, Kiernan McManus expressed concern that the public would lose opportunities for input on this project if the landscape plan were moved to the last phase.
Commissioner Paul Matuska seconded that concern and asked Danielewicz if moving it gives the public fewer or more opportunities to speak on it.
"They're the same," she responded. "Everything we have in our department is public record, so anybody is welcome to come in at any time and ask to see plans. I'm not sure what the protocol is for plans still in the review process, but generally everything is public record.
"It's not as if the landscape plans are brought separately for review," she added. "They're just simply submitted to staff. If they conform to the code, it's a nonissue … It doesn't have to come before the planning commission, but our plans are still public record."
Frederickson said he didn't expect to need another variance with the landscaping.
The commissioners approved the variance unanimously with a vote of six to zero; Commissioner Jim Giannosa abstained.
Private roads
The Planning Commission also approved a recommendation for the City Council to allow the tentative map of the proposed 65-unit subdivision to move forward with two exceptions requested by Schams. He asked to allow the subdivision to have private streets and to submit the draft covenants, conditions and restrictions with the final map.
For a multifamily development, Danielewicz said, it is far more common than not to have private roads.
"The city does not approve or regulate private CC&Rs for a subdivision, but we do like to review them in advance just to make sure they're not putting anything in there that would create a burden for the city. … Basically, the map has gone through the review process with staff, and there is no objection to either of those exception requests," she said.
In addition, there was concern about secondary access to the property.
Danielewicz said that a key issue with this property is its access, as Schams was still trying to acquire the two strips of land that separate the east boundary from Madrone Street, which would provide a secondary emergency access to the parcel.
She said the city attorney has confirmed that emergency access across those properties would be legal in exigent circumstances, and at this point there is the main public entrance on Yucca Street and that second emergency exit.
"But it would be subject to whatever the fire department would require … The applicant is still actively pursuing ownership of those properties … The bottom line is that the subdivision could not be recorded at the county until the city is assured that the secondary emergency access is … unobstructed," Danielewicz said.
Planning Commissioner Ernest Biacsi was concerned about the unobstructed access to the property, especially if the purchase did not go through.
"If it didn't get purchased, is it possible that the owner of that property could build something on it and thereby really block it?" he asked.
"That's exactly why the city won't sign the final map mylars until we've assured that there's a legal guarantee that there will not be any potential blockage of that … If that were the case, the applicant would have to redesign their plan to provide secondary access," Danielewicz said.
Prior easements
Jackie Schams of BCMHP LLC said that in her research she found that the two pieces of property had been given an easement for a storm drain in 1984, which means a permanent structure would not be approved by the city for them. In addition, she also found an easement for electrical facilities granted in 1975.
In addition, Jackie Schams said that the legal description of the title documents for the property says it abuts Madrone.
"The reason it says that is because there was never a map filed with the city with a recorder that says that Madrone Street was vacated," she added.
Should the property sale for the land not go through, there are other options for the townhome subdivision.
"If we can't cross in through the Caruso parcels into Madrone, we obviously have other options to go straight into Nevada Highway," Fredericksen said. "Is that a lot more work? Yes. Is that dealing with NDOT (Nevada Department of Transportation)? Yes, but we have a backup plan if we can't use Madrone."
Planning Commission Chairman Glen Leavitt cautioned Fredericksen and Schams about moving forward without having the secondary access finalized.
"I hope that you get the access you want, but all I'm saying … if you build and it goes wrong, and then come to us and say, 'Hey, we got 68 townhomes here, and we can't sell them because this access is no longer valid,' I don't know what to tell you other than I'm telling you right now," he said.
Fredericksen said he understood. In addition, Danielewicz reiterated that this resolution prevents that type of scenario.
"If the mylars don't get signed, they can't record this subdivision," she said. "They can't even build."
Commissioners approved recommending the tentative map to the City Council with its two exceptions in a vote of five to one. Matuska voted against it, and Giannosa abstained.
Contact reporter Celia Shortt Goodyear at cgoodyear@bouldercityreview.com or at 702-586-9401. Follow her on Twitter @csgoodyear.