Planners OK proposal to subdivide parcel
February 22, 2023 - 3:37 pm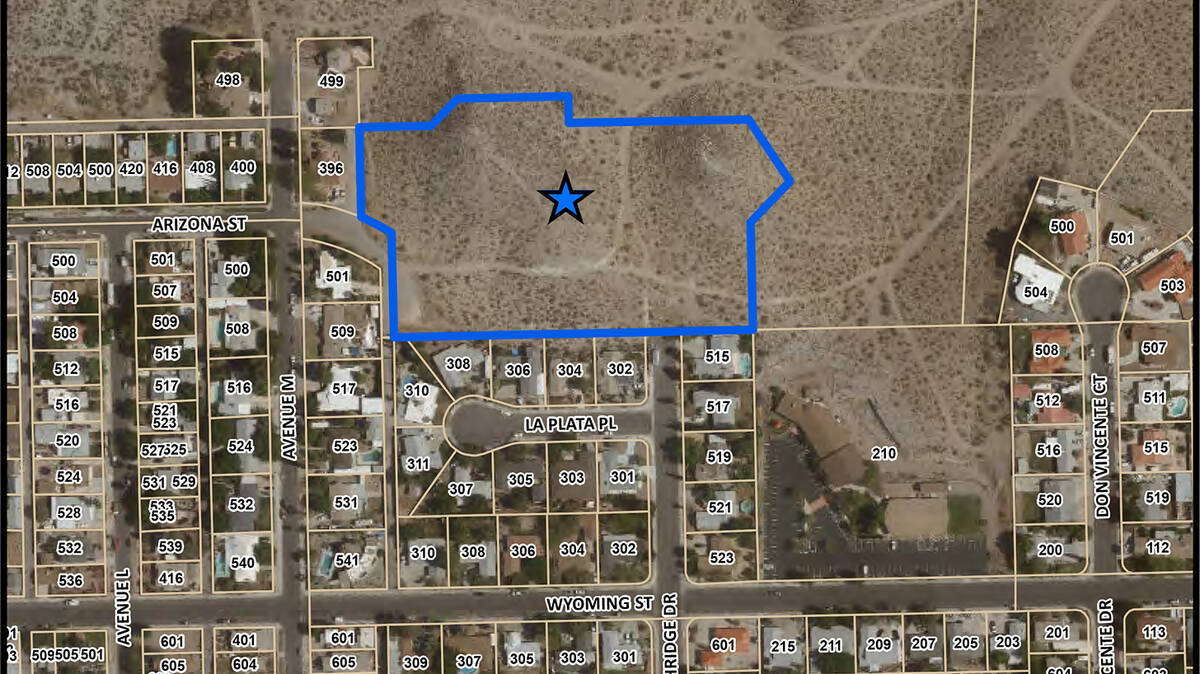 The Planning Commission unanimously voted to recommend approval of the final map for a proposed subdivision of 5.35 vacant acres into 15 residential lots during its meeting Feb. 15.
The land is owned by Randy Schams' RPS Properties and is currently zoned for residential development. It lies north of Wyoming Street and La Plata Place and is roughly between Avenue M and Northridge Drive.
Current zoning allows for residential lots no smaller than 10,000 square feet and, at 2.8 lots per acre, the proposed map conforms to those guidelines.
There were no questions from commission members for city staff and no public comment was put forward.
The plan to subdivide the land originally came forward in 2016 but that proposal expired when it was not acted upon within the legal limit of four years. The landowner resubmitted a virtually identical plan in 2022 and this action is the final approval of that proposal.
The only major change between the tentative map that was already approved and the final map was the combination of two retaining walls separated by 6 feet into a larger, single wall. There was concern that the two walls would set up a largely inaccessible "no-man's land" between them that could easily become overgrown or littered with debris.
The City Council has already required the developer to agree that no explosives will be used in the grading process and that a map will be provided that includes a route to haul excavated material out of the area. The developer has told the city that the plan is to create lots, streets and utilities in the area and then sell the lots to custom home builders. At this time, the developer has no plans to build homes on these lots.
Subdividing the land does not violate the city's controlled growth ordinance. Allotments and necessary permits will be required to build homes on the lots.
The City Council still has to vote for final approval, which is tentatively scheduled for one of its meetings in March.
Contact reporter Bill Evans at wevans@bouldercityreview.com or at 702-586-9401.