Pilot arrested after taking plane on drunken joy ride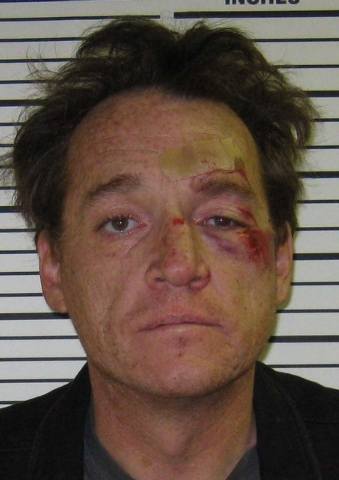 A pilot was arrested Sunday after police said he stole a small plane from the Boulder City Airport for a drunken joy ride. Paul Michael Weddle, 47, was arrested by Boulder City Police and charged with operating an aircraft under the influence of a drug or alcohol, unlawful taking of a motor vehicle/aircraft and obstructing a police officer, said detective Sgt. John Glenn. According to Weddle's arrest report, he blew a 0.132 on his preliminary alcohol breath test.
A maintenance supervisor with Scenic Airlines, which runs air tours of the Grand Canyon, reported the Cessna 208 Caravan stolen about 11:30 p.m. He told police an unknown man had taken the vehicle without the company's consent, the report said. Weddle was arrested after taking off and landing several times, police said. Officers were able to stop the plane after he landed it a fifth time, according to the report.
Officers observed Weddle flying "in a reckless manner," even coming close to another plane after an abrupt turn, the report said. Weddle wouldn't show his hands to the arresting officer and was eventually tackled by police, the report said.
He later told officers he wanted to complete the take-off and landing portion to obtain his pilot's license, the report said.
Weddle, who lives in Henderson, was briefly hospitalized before being booked at the Clark County Detention Center. He has not yet been formally charged by prosecutors. He is scheduled to appear in court at 1 p.m. Tuesday and remains in custody on $101,000 bail.
Scenic Airlines, through a spokesperson, said Weddle had no connection to the company. It's unclear how Weddle gained access to the airport and the plane.