Paws 'n' Claws gives up charity status, refunds donations
August 24, 2016 - 1:07 pm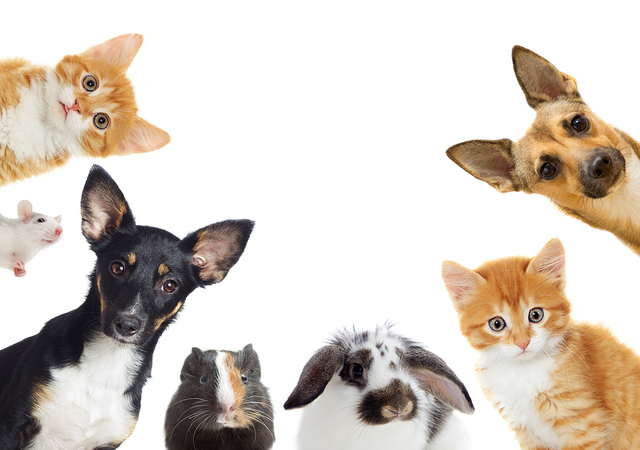 Local charity Boulder City Paws 'n' Claws has given up its status as a nonprofit.
The charity's request for dissolution of its 501(c)(3) nonprofit status was granted on July 28, according to a document obtained from the Nevada Secretary of State's office.
Paws 'n' Claws was created to give out subsidies for spaying, neutering and microchipping pets adopted from the Boulder City Animal Shelter, but the charity's mission became obsolete after the shelter decided to spay and neuter all of the animals through the Clark County Cat Coalition.
The charity and the Boulder City Animal Shelter ended their loose affiliation with each other May 29 over a disagreement about how Paws 'n' Claws was supposed to help the shelter financially.
Paws 'n' Claws founder and chairwoman Kathy Hicks said that the termination of the shelter's relationship with the charity was not mutual.
Hicks declined to comment on the charity's forfeiture of its 501(c)(3) status and instead referred anyone looking for information to the charity's website.
Hick's statement on the website reads: "Following the Boulder City Animal Shelter's decision to have the shelter animals spayed/neutered and microchipped subsidized at a Las Vegas clinic rather than through the 501(c)(3) organization we created for this purpose, there are no longer shelter animals in need of our support. … Our sponsors have been wonderfully supportive throughout our organization (and now, our dissolution) and we are eternally grateful for the donations they so generously contributed to our programs, refunds for which have been issued in full."
The charity's financials, which were supplied to the Boulder City Review by Hicks last month, states that the charity received $6,376 in donations and had spent $1,432 on nonprofit startup costs.
The Boulder City Review was able to confirm $6,025 was returned to the original donors with the remaining $351 unconfirmed since it came from anonymous donors.
All four members of the charity's board of directors agreed in writing to disband the nonprofit organization. The four board members were Kathy Hicks, Sue Hicks, Kelly Fox and Mark Slack.
Boulder City Councilwoman Peggy Leavitt was originally a board member but resigned before the charity's dissolution because of a conflict of interest with the charity and the city-owned animal shelter.
Fox was unavailable for comment and board member Mark Slack, who responded via email, declined to comment further.
"Mark Slack does not have anything to add to this story as he was advised that the organization already provided a statement regarding the closure," Slack wrote in a statement through Vox Solid Communications, a firm that does public relations for the company Slack works for, Papillon Grand Canyon Helicopters.
Though Boulder City Paws 'n' Claws will no longer provide any type of reimbursements for pets spayed, neutered or microchipped at the shelter, it will remain active on Facebook unofficially helping the animal shelter find lost pets and getting others adopted.
Contact reporter Max Lancaster at mlancaster @bouldercityreview.com or at 702-586-9401. Follow him on Twitter @MLancasterBCR.