Patients give hospital high marks for care; in-house lab earns top accreditation
September 7, 2016 - 2:08 pm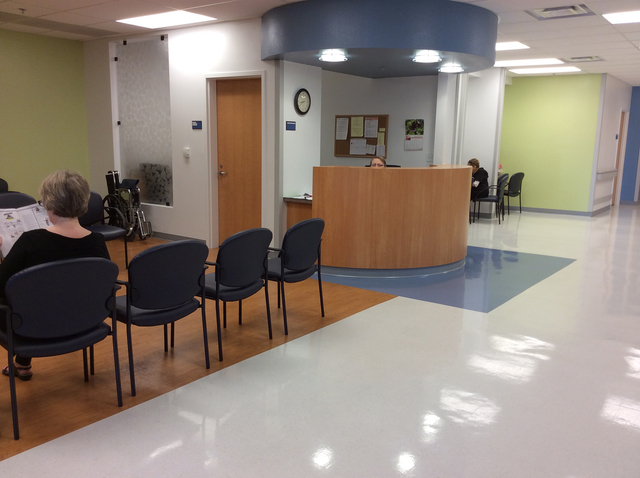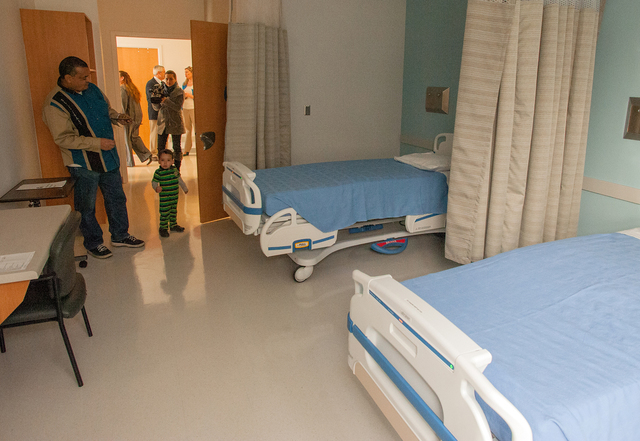 Boulder City Hospital has received high praise in 2016, including a number of awards and accreditations despite lacking an important accreditation obtained by many hospitals in Clark County.
The hospital received strong results from its customer survey last fiscal quarter with 95 percent of those surveyed saying that they were pleased with the care they received.
The last survey conducted by the hospital was in June.
The hospital was also awarded an important accreditation for in-house lab testing.
The College of American Pathologist gave the hospital laboratory its highest accreditation, meaning that the facility maintained the highest standards of timeliness and employee efficiency needed to be accredited by CAP, according to the standards on the organization's website.
Boulder City Hospital Chief Executive Officer Thomas Maher said it was no surprise that the lab met accreditation standards.
"We are always confident that our lab technicians do their jobs to the highest standard," Maher said. "The CAP accreditation is a high standard certification that you would see in urban hospitals and we are happy to have it."
While the hospital may have some accreditations associated with larger medical facilities, it lacks certification by The Joint Commission, a nonprofit organization that accredits more than 21,000 health care organizations and programs in the United States. The hospital is one of the few in Clark County that has not received certification from The Joint Commission.
Maher said the hospital does not have the accreditation because of lacking standards, but because the certification is not worth the price of admission.
"We don't participate in Joint Commission because it is too expensive," Maher said. "We are an independent hospital and we don't have the money that a hospital owned by a company or paid for by a university would have. We don't see the certification as a necessity and maybe if we are flushed with cash one day, we will go down that road."
The accreditation is not mandatory and many smaller hospitals forgo the certification as well.
Jennifer Gaca, an administrator for quality and performance at the University Medical Center of Southern Nevada, confirmed that a lack of The Joint Commission accreditation does not mean a hospital is lacking a high standard of patient care.
"Accreditation is not mandatory," Gaca said. "There are many forms of accreditation and many ways for a hospital to accurately assess its safety standards and patient practices."
Maher could not confirm how much The Joint Commission accreditation would cost the hospital, but said that when he worked at hospitals that were accredited it cost more than $20,000 a year.
The hospital is licensed to use Medicare, which Maher said was the most important license for a hospital.
"We are licensed for Medicare so we meet all of those standards," Maher said. "We don't use Joint Commission because it is too expensive but most hospitals that meet Medicare standards would also meet Joint Commission standards."
Meeting Medicare standards is good news for Nevadans looking for service at the Boulder City Hospital. According to the Kaiser Family Foundations, over 400,000 people regularly use Medicare in the state, meaning that anyone using the service will be covered at Boulder City Hospital.
Another award received by the hospital in 2016 was the Bright Spot award from the Nevada Hospital Engagement Network for its work in reducing adverse drug events in insulin management and injectable narcotics. This means the hospital cut down the number of incidents where people were harmed by medication. That award was received in January.
Multiple emails and calls were sent to representatives at The Joint Commission but no one was available for comment.
Contact reporter Max Lancaster at mlancaster @bouldercityreview.com or at 702-586-9401. Follow him on Twitter @MLancasterBCR.