Park Service reports a death, rescues during heat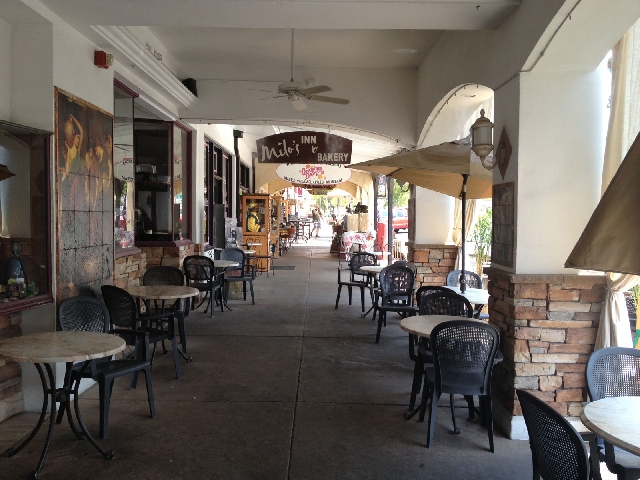 If this June's sweltering heat felt more unbearable than in recent memory, it is because it was.
According to Weather.com, this past month was one of the hottest Junes on record for Boulder City as 24 out of the 30 days topped 100 degrees. The final three days of the month hit record highs
Friday, Saturday and Sunday temperatures maxed out at 115, breaking record temperatures of 110 set in 1957, 111 set in 1994 and 111 set in 1950, respectively.
But its only starting to heat up. Temperatures on Monday hit 115 again, breaking the record high of 112 set in 1950.
The National Weather Service has extended an excessive heat warning until 11 p.m. today.
According to Weather.com the average temperature on the Fourth of July is 98 degrees in Boulder City; today's is anticipated to hit 112.
Parks and Recreation Director Roger Hall is preparing for the heat wave and to take any precautions necessary for the Damboree Parade and festivities.
"We have met with the Fire Department and set up an emergency operation plan if it does get too hot and out of control," Hall said. "We have fun and games set up which has events like tug-of-war for the kids. If it is too hot I might have to cancel that."
Hydrating station and restrooms are located by the MultiUse Building at Broadbent Park, and will be available to anyone who attends the festivities. Sprinkler stations will be located by the Girl Scout building on the south end of the park as well.
The heat did lead to a pair of event cancellations Saturday. Organizers called off the Running With the Devil marathon in the morning, while Friends of the Arts decided to cancel a Saturday night show scheduled for the library amphitheater because "possible excessive heat."
At Lake Mead National Recreation Area, where temperatures spiked at 120, one man died of unknown causes during the weekend, and five people were treated for heat-related illness in separate incidents.
A man was found dead after 8 p.m. Sunday 30 feet down a ridge near Nelson Road, the National Park Service said Monday. The man, who's name has not been released, was reported wandering in the desert at 4:30 p.m. by a visitor.
Although five people were provided emergency medical services for "heat-related symptoms" during the weekend by the Park Service, more than a dozen people were safely rescued.
On Saturday, an 18-year-old Las Vegas man was rescued by two park visitors as he tried to swim from Government Wash to an island without a life jacket. According to park spokesperson Christie Vanover, only the man's hand was visible above the water when the two visitors reached him on their "personal watercraft."
Vanover said that park rangers "visited groups throughout Government Wash and provided educational training about the importance of life jacket use" after the incident.
The Park Service also helped rescue 12 people on a houseboat near Temple Bar on Sunday morning, many of whom were suffering from carbon monoxide poisoning. Five people were air-lifted to area hospitals, while four more where taken by ambulance. The remaining three were treated on the scene and released.
With temperatures anticipated to be as high as 112 today, the Park Service warned against paying attention to people you are with, as well as alcohol consumption.
"We want all of our visitors to have a safe, festive Fourth of July," Vanover said. "Use a buddy system to monitor each other, drink plenty of water and wear your life jacket. Also keep an eye on children, the elderly and people with chronic ailments because they are the most susceptible to heat-related illness."
Chuck Gebhart, division chief for the Boulder City Fire Department, said it responded to three heat-related calls during the weekend, which is more than usual.
"Seems this time of year we are running more calls dealing with the heat," he said. "This year seems to be a sudden increase at once due to the cool June we experienced, maybe people were not acclimated yet to the extreme change."
The record heat kept Boulder City residents and visitors indoors, which had a negative effect on local business.
Terry Stevens, whose family owns the World Famous Coffee Cup on Nevada Way, said business is good for breakfast but falls off as the day warms up until they close at 2 p.m.
"It's just that people don't want to wait outside the restaurant for a table," Stevens said. "It gets too hot."
Tony's Pizza a few doors down sees much of the same during the hot days.
"People haven't been coming in as much since it started getting hotter," said Jonathan Neigkowski, a pizza maker at Tony's on Sunday. "We have been getting busy more toward the nights when it gets cooler. People just don't want to come out in this heat. I don't blame them."
Neigkowski said the foot traffic of tourists from nearby antique shops is nearly nonexistent when the temperatures get as hot as they did during the weekend.
GoatFeathers Emporium manager Cheryl Meyers said summers can be rough, especially when half your customers are tourists.
"If we're slow it is because there's not a lot of people in Boulder City or it's just too hot outside," she said. "But we've been pretty slow lately. Most of the time when people come to Boulder City they stop at GoatFeathers, so it is strange to see."
Tony's Pizza found ways to combat the recent slow business. Tony's, which usually closes at 9 p.m., stays open until as late as 10 p.m. for people who prefer to leave their house when it is not as hot outside.
"We try and stay open a little later," Neigkowski said. "We had to adjust and try and help business out."
One place that is finding no shortage of people coming in for food and water is Emergency Aid. As the summer days get warmer Emergency Aid's nearly 35 volunteers find they are distributing food and water, as well as bus passes for people to get around, even as far as helping to pay for some of their clients' air conditioning if they do not have the funds to pay for it themselves.
"If their A/C bill is high enough that it makes it impossible for them to even pay some of their rent, all of their rent, then we try and help them with that," said Sue McCullough, an Emergency Aid volunteer.