Officials see railroad museum as way to boost tourism
December 6, 2017 - 4:11 pm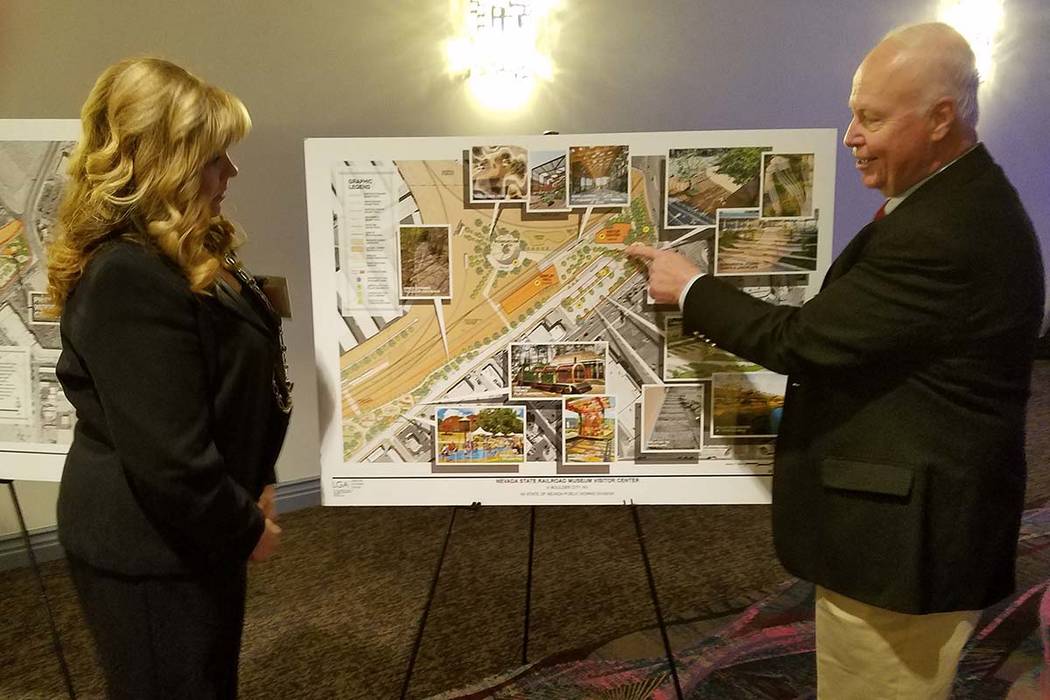 The Nevada Division of Museums and History is working on a $40 million plan to turn the Nevada State Railroad Museum in Boulder City into a tourism attraction that could lessen the sting of Interstate 11, which is set to open next year.
Boulder City officials say they expect a 40 percent decline in visitation once the bypass opens.
Peter Barton, administrator of the division, told the Nevada Commission on Tourism on Monday that he will go to the Nevada Legislature in 2019 for seed money to expand the museum that draws about 40,000 people a year. However, the museum will get an added boost thanks to a new railroad bridge that will carry tracks over I-11 and link Boulder City with Henderson.
"There are seven state museums, and three of them are devoted to railroads because trains have been so important to the development of the state," Barton told commissioners.
The Division of Museums and History is now overseen by the Commission on Tourism.
Besides the Boulder City museum, train museums are in Ely and Carson City.
The 4½ miles of tracks between Boulder City and Railroad Pass are part of the historic route for trains that carried supplies in the 1930s from Las Vegas to the Boulder (now Hoover) Dam construction site.
The Boulder City museum opened in 2001. Operating on weekends only, it drew about 1,600 passengers its first year. By 2011, the "Santa Train" and "A Day Out with Thomas" trips had expanded ridership to about 40,000 a year.
With support from the Boulder City and Henderson business communities, Barton said, there's an opportunity to expand by adding a linear park along the rail line in one phase and new exhibits in a second. He hopes to link the park with the River Mountain Loop Trail used by bicyclists and to develop a trolley service that could package tours and move tourists from the train station to Hoover Dam.
Barton said he thinks there's enough private support that, when combined with public money, could complete the project. Revenue from operations is expected to pay for financing and upkeep.
Initially, Barton said he would like to see the train operated between Boulder City and downtown Henderson and coordinate special events in the two cities.
Contact Richard N. Velotta at rvelotta@reviewjournal.com or 702-477-3893. Follow @RickVelotta on Twitter.