Off-road trail system proposed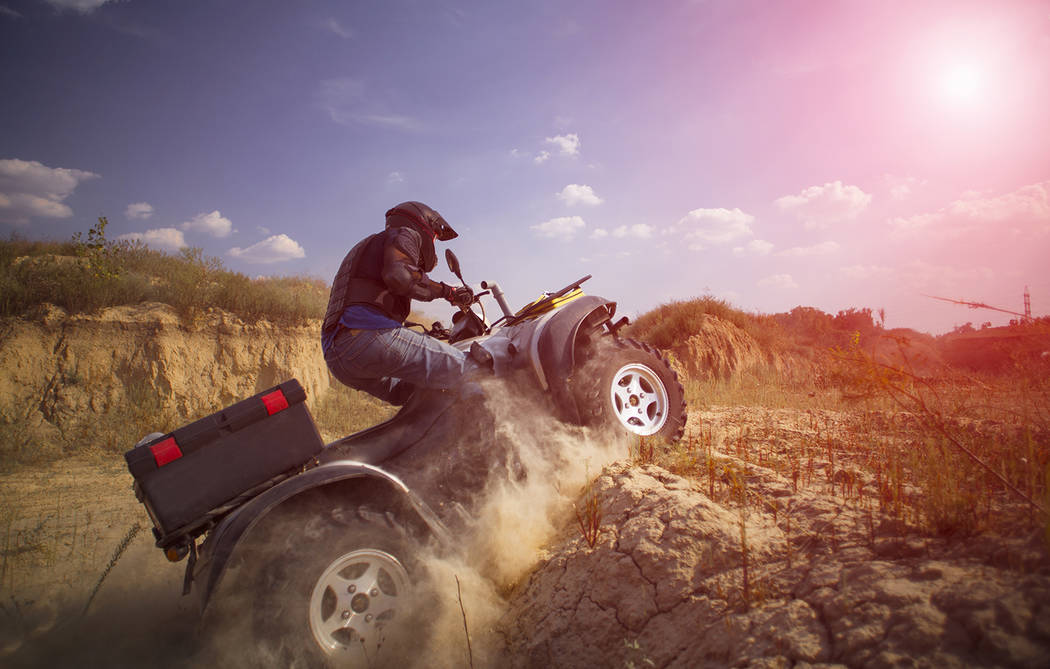 Plans are in the works to create a trail system for all-terrain vehicles and change city ordinances to allow them and golf carts to travel on local streets.
Jill Rowland-Lagan, CEO of the Boulder City Chamber of Commerce, said making these changes could help alleviate some of the existing problems with people entering the desert areas from everywhere to ride their ATVs, as well as disturbing the land and creating excessive dust.
Rowland-Lagan said they hope to model the trail after the Paiute ATV trail in south-central Utah, which is a 275-mile long loop trail with no beginning or end, that passes through several towns and connects with more than 1,000 miles of marked side trails. By creating a designated trail system, there would be no question about the boundaries preventing ATV use within 1,000 feet of residences. Buffer zones between equestrian and hiking trails also could be established.
"Now, it's a free-for-all," Rowland-Lagan said.
Maps would be created to help people find the trails and how to access them from the city.
She also sees the trail system as a way to build camaraderie among ATV users by establishing a group to maintain and mark the trails.
An educational component could be added by having interpretive boards noting the history of the area and city along the trails.
"This could create opportunities for Eagle Scout projects," she said.
Along with establishing the trail system would be changes to city ordinances to make these type of vehicles legal on local streets. According to Rowland-Lagan, this would eliminate the vague and contradictory elements in three current ordinances.
To drive on city streets, the vehicles would need to be "street legal" with features such as seat belts, turn signals, brake lights, windshields and side mirrors. Drivers also would have to maintain proper insurance, she said.
Hali Bernstein Saylor is editor of the Boulder City Review. She can be reached at hsaylor@bouldercityreview.com or at 702-586-9523. Follow @HalisComment on Twitter.