December 31, 2014 - 3:27 pm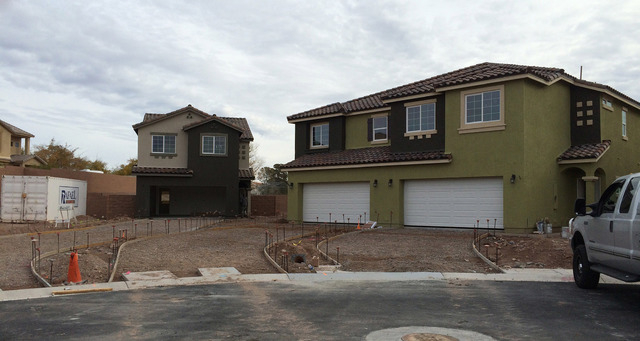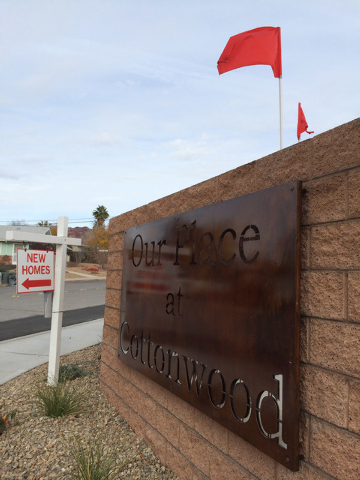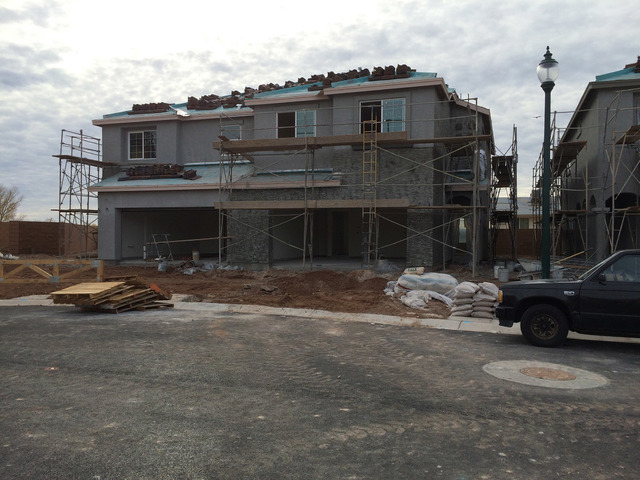 As the once-devastated housing market continues to stabilize across the Las Vegas Valley, Boulder City remains one of the healthiest locations for Southern Nevada homeowners.
At the end of October, the median price for a home in Boulder City was $280,000 and the average price was $294,850, Nevada Title Co. reported. The median price across Clark County at the end of 2013 was $212,804 with an average price of $259,131.
Though current numbers pale in comparison to the boom years between 2002-2006, where appreciation rates reached nearly 20 percent per year, the market is clawing its way back from the ravages of the 2008-2012 nosedive.
"We're right on course where we should be historically," Desert Sun Realty owner Bret Runion said. "We did end up going through a lot of the same stuff (as Las Vegas), but I compare Boulder City to a good neighborhood in Las Vegas or Henderson. If you compared us to Anthem or the Summerlin area, we compared well."
Runion said Boulder City didn't see as sharp a drop as the rest of the Clark County because homes in Boulder City weren't being built at the same alarming rate as they were over the hill.
The abundance of investors buying up properties that eventually overflooded the market didn't happen nearly as often in Boulder City, partly because of the city's limited-growth ordinance.
"We didn't have as many speculators, and we had very few communities being built in 2006 and 2007," Runion said.
During the boom years, people refinanced and pulled equity out of their homes. Appreciation rates also climbed to nearly 20 percent. Runion said a healthy appreciation rate is 3 percent to 5 percent a year.
Shortly after 2008, when the market reached its climax, the average price of a home in Clark County dipped from $343,000 to $277,000, the lowest it had been since 2003. In Mountain's Edge, a master-planned community in southwestern Las Vegas, entire neighborhoods built during the boom years went into foreclosure because they had no value, Runion said.
"Some people were voluntarily leaving their house," he said. "It wasn't because they lost their job. It wasn't because anything had changed. They just woke up one day and realized they didn't have any value or any equity in their house and they walked away."
The lack of regulations with the banks also factored in the crash that made Southern Nevada's housing market one of the nation's worst.
"It was created by easy financing. If you could breathe, had a job and decent credit, you could buy a house," Runion said. "Not everybody is responsible enough to be a homeowner. Some people just make good renters."
But the last three years have been good to the valley after the market hit rock bottom in 2011. That year, the average home price of $207,000 was the valley's lowest since 2002. But within two years, it climbed to nearly $260,000, according to CDS Marketing Inc.
Just as it reached appreciation rates that hadn't been seen since the height of the housing boom, the market began to slow. Runion said he hopes that society learns from its past mistakes and believes prices will again reach what they were in 2008.
"I think we will see those '08 prices again," he said. "The question is, how long is it going to take to get there?"
Home Builders Research President Dennis Smith believes Boulder City will continue to be in better shape than the rest of the Las Vegas Valley because, in large part, of the older age of the average resident.
"It's down like every other part of the valley, but I would suggest one of the good things about the Boulder City market is that it seems to be more attractive to the baby boomers and retirees," he said. "That's a good thing because the retirement market is one of the stronger parts of the housing industry. They're not looking for jobs, and they don't really have to qualify for a mortgage."
RPS Homes, which Runion said has been instrumental in home building in Boulder City, is building 29 new homes in two separate communities around town. One will be by Mitchell Elementary School, while the other will overlook Lake Mead.
With low interest rates, and the Great Recession past, Runion is confident in the market's future.
"I think this was the perfect storm that I don't ever see happening again," he said.
Cokie Booth of BC Real Estate isn't quite as confident, at least not for the beginning of next year. She agreed that even after the market's comeback from the housing crash, it's finally started to level off. She said the higher-end homes of Boulder City are the most difficult to sell right now.
"In my opinion, I think we're gonna be in a little bit of a downturn in terms of homes we sell," she said. "We're not going to be speeding up, at least going into the first quarter."
Contact reporter Steven Slivka at sslivka@bouldercityreview.com or at 702-586-9401. Follow @StevenSlivka on Twitter