November 21, 2018 - 4:27 pm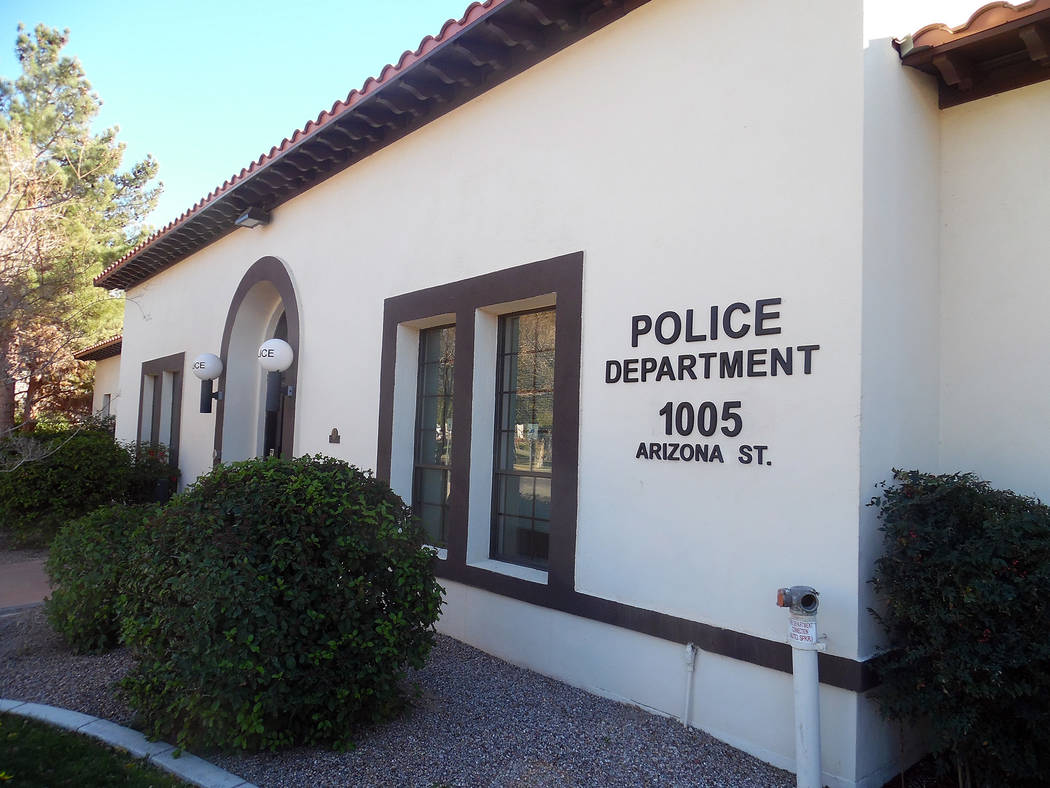 Police Department swears in first city marshal
On Tuesday, Nov. 20, Boulder City swore in Marshal Pamela Purkey as its first city marshal for the police department.
The marshal position is part-time and will assist Boulder City Police officers with security at events and City Council meetings.
"Our first priority is and will always be public safety," said Boulder City Police Chief Tim Shea. "Adding city marshals will allow the Boulder City Police Department to continue to provide exceptional law enforcement protection at City events while providing for cost savings."
Currently two Police Officers are working overtime to staff City Council meetings. Chief Shea said he will staff the meetings with one police officer and one city marshal. Shea said he plans to hire another marshal soon.
Purkey is a Category I officer through Nevada's Peace Officers' Standards and Training Commission, meaning she can enforce local and state laws and make arrests. Previously she was a Boulder City Municipal Court Marshal.