August 29, 2018 - 4:18 pm
Updated August 29, 2018 - 4:19 pm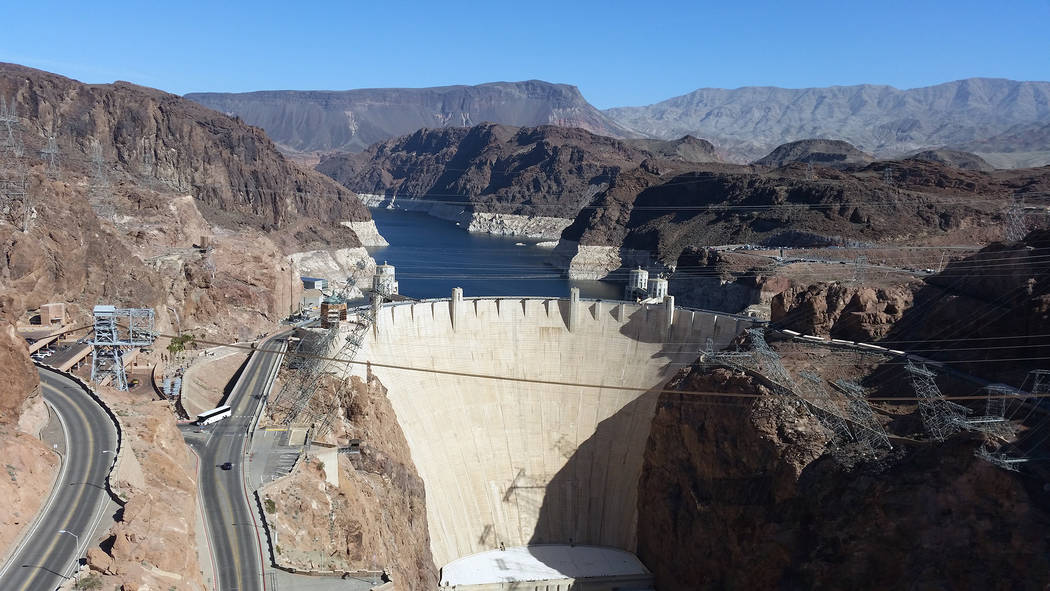 Town hall about off-highway vehicles set for Tuesday
A town hall meeting about the use of off-highway vehicles on city streets will be held from 5:30 -7:30 p.m. Tuesday, Sept. 4, at the Elaine K. Smith Building, 700 Wyoming St.
Representatives from the city and Boulder City Chamber of Commerce will be on hand to discuss legal and liability issues and its impact on the community, as well as answer questions.
City staffers expected to attend are Michael Mays, community development director; Steven Morris, attorney; and Timothy Shea, police chief. Also expected to attend is Jill Rowland-Lagan, CEO of the chamber of commerce.
The town hall will be moderated by city Communications Manager Lisa LaPlante.
Off-highway vehicles include all-terrain motorcycles, dune buggies and motor vehicles used on public lands for recreation.
Questions may be directed to LaPlante at 702-239-9302. If you cannot attend, comments can be sent to llaplante@bcnv.org.
Appeal filed in crosswalk case
Nevada District Court received an appeal Aug. 22 from former Boulder City resident John Hunt, who was recently found guilty on four charges for protesting a police-sanctioned crosswalk enforcement event more than two years ago.
Judge Margaret Whittaker found Hunt guilty of failure to yield to a pedestrian in a crosswalk, impeding the ability of a driver to yield, obstructing a police officer and resisting a public officer, then sentenced him to 140 hours of community service.
Immediately after the Aug. 14 hearing, Hunt's attorney Stephen Stubbs said he planned to file the appeal.
Stubbs said this appeal will start the case over because Boulder City Municipal Court is not a court of record. All case records were gathered and submitted to district court Aug. 22.
A hearing is scheduled for 10 a.m. Wednesday, Sept. 19, in Department 2 at the district courthouse in Las Vegas.
Dam tours to be limited during visitor center renovation project
Tours of Hoover Dam will be harder to come by later this year as work begins on renovations to the visitor center and guest elevators at the iconic structure.
The U.S. Bureau of Reclamation, which operates the dam, announced Tuesday, Aug. 27, that construction will begin Oct. 1 and last about four months.
The primary visitor center exhibit and observation levels and its original exhibit building will remain open during the work, but the dam will only be able to offer a limited power plant tour using the facility's service elevators.
As a result, online ticket sales will be suspended for the duration of construction. "All exhibit and power plant tour tickets will be sold on site on the day of use on a first-come, first-serve basis," Leonard C. Schilling, area manager of the Lower Colorado Dams Office, said in a statement.
Additional information can be found at www.usbr.gov/lc/hooverdam or by contacting visitor services at 1-866-730-9097.
— Henry Brean/Las Vegas Review Journal
Possibly suicidal person causes bypass bridge closure
The Hoover Dam Bypass Bridge and nearby highways were closed Saturday afternoon by police activity involving a possible suicidal subject, authorities said.
Both directions of U.S. Highway 93 and Interstate 11 were closed on the Nevada and Arizona sides near the bridge, according to the Nevada Highway Patrol.
The subject was taken into custody after about an hour.
Volunteers sought by city
City leaders are looking for residents who are interested in serving the community through appointment to various committees.
There are opportunities to serve on the Airport Advisory, Allotment, Golf Course Green and Historic Preservation committees; Charter, Civil Service, Parks and Recreation and Planning commissions; and Combined Board of Appeals.
"Volunteers are the eyes, ears and heart of our community. Without their active engagement, our city couldn't function properly. Those who serve on the city's advisory committees help to keep our council well-informed and in touch with the pulse of our citizens," said Mayor Rod Woodbury. "We rely on them to help us make important policy decision."
Any Boulder City resident may apply by completing an application form found at www.bcnv.org/volunteer.
In addition to these roles, the city clerk's office is looking for a volunteer willing to take on a complex data-entry project. For more information, call 702-293-9208.