August 17, 2016 - 12:49 pm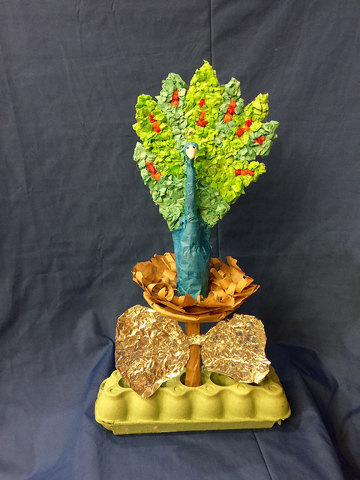 Entries sought for recycled
materials art contest
One person's trash can often be seen as beautiful by another. Those who see beauty in recycled materials are invited to participate in Nevada Recycles' statewide art contest.
The contest, in partnership with The Venetian and The Palazzo in Las Vegas, was designed to increase Nevadans' awareness and interest in recycling.
Entrants must be Nevada residents and projects must be composed of used recyclable materials such as tires, electronics, appliances, plastic bags, bottles, batteries and aluminum cans. Fastening materials may include tape, glue and/or string.
In 2015, Nevada's recycling rate was 20.8 percent. Residential and commercial data show Nevadans (including tourists) throw away about 5.5 pounds of trash per person per day. That's about 3 million tons of trash each year.
"Recycling is the easiest thing we can do to save energy, conserve natural resources and create green jobs," said Pranav Jampani, assistant director of sustainability for The Venetian, The Palazzo and Sands Expo.
Entry forms and photographs of the artwork are due Oct. 23.
In addition to $200 for the first-place class project, The Venetian and The Palazzo will provide first, second and third prizes ($250, $100 and $50, respectively) in four categories: grades K-5, grades 6-8, grade 9-12, and adult.
Winners will be announced prior to America Recycles Day, Nov. 15.
More information, along with submission guidelines, is available at NevadaRecycles.nv.gov.
The Boulder City Review is owned by a limited liability corporation owned by the family of Sands chairman and CEO Sheldon Adelson.