September 24, 2014 - 1:15 pm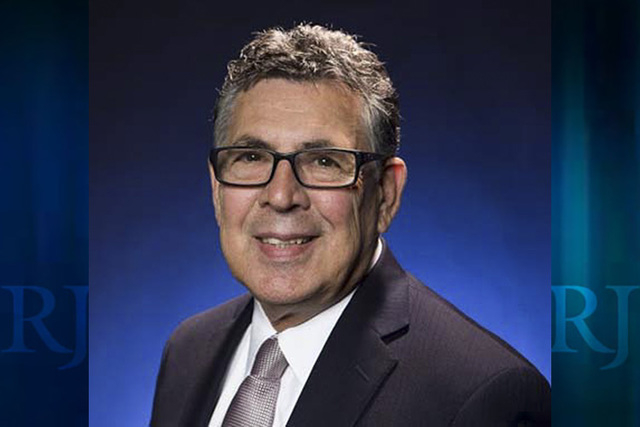 Ficarra named publisher
of Las Vegas Review-Journal
Mark Ficarra, chief revenue officer for Stephens Media, on Monday was named publisher of the Las Vegas Review-Journal by Ed Moss, chief executive officer.
Moss, who has held the dual roles of CEO and publisher of the R-J since November, will continue as CEO of Stephens Media.
"Mark is the perfect person for this position," said Moss. "The R-J is the flagship of Stephens Media, and Mark has put together a foundation in sales and marketing in Las Vegas that we can build on. He has developed an exceptional sales and marketing team, one that is committed to serving the needs of our advertisers in both digital and print."
Ficarra, 63, has served as the chief revenue officer for Stephens and the R-J since January where he has overseen all revenue and marketing activities at the Review-Journal and the other Stephens Media properties throughout the country. He will continue in that role.
"I'm honored to be named publisher," said Ficarra. "We've built a lot of momentum in Las Vegas. We're winning on the advertising side, we're winning in circulation, we're winning in editorial and we're growing our online offerings significantly."
Before joining the R-J and Stephens Media in January, Ficarra served as regional vice president of sales and marketing for the Denver Post and 26 other newspapers for Digital First Media in Colorado, New Mexico and Texas. Previously, Ficarra served as vice president of sales and marketing for the San Diego Union-Tribune. He also served as publisher of daily newspapers in Long Beach and Torrance, Calif.
Stephens Media, parent company of the Boulder City Review, publishes 11 daily newspapers, 64 weekly newspapers and more than 100 websites operating in nine states.
Deadline to register for
upcoming election nears
The final day to register to vote or update an existing registration for the upcoming November election without having to visit the Clark County Election Department office is Oct. 4.
Boulder City residents can register between 7 a.m. and 6 p.m. Monday through Thursday at the city clerk's office in City Hall, 401 California Ave.
Online and in-office registrations will be accepted through Oct. 14.
Voters are reminded that early voting will take place Oct. 18-31. In Boulder City, it will be held from 7 a.m. to 6 p.m. Oct. 21 and 22 at City Hall.
Absentee or mail-in ballots can be requested in writing through 5 p.m. Oct. 28.
For more information, visit www.clarkcountynv.gov/vote.