January 31, 2018 - 3:35 pm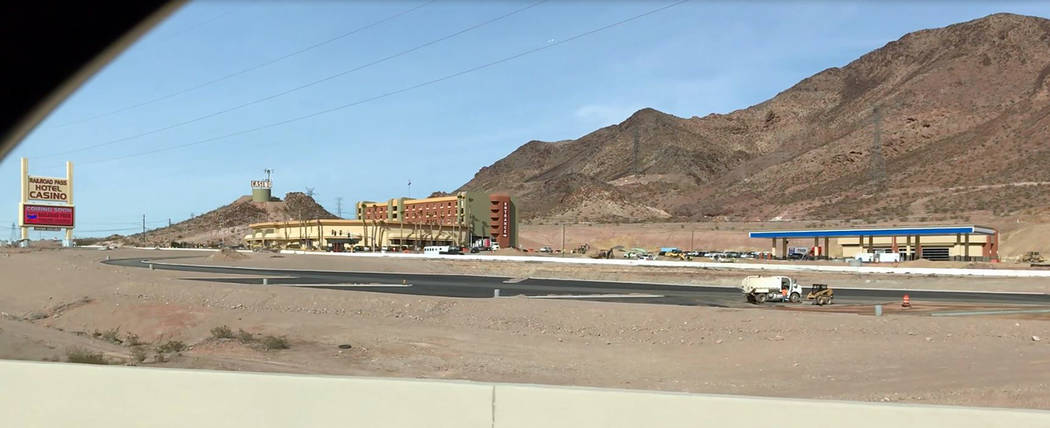 Veterans home remains closed to volunteers; outings halted
Nevada State Veterans Home in Boulder City remains closed to visits from volunteers and others because of concerns about respiratory illnesses and the flu.
The home closed in December and expected to reopen at the beginning of the year. However, based on recommendations from the Southern Nevada Health District, the facility is "proceeding with caution related to volunteer services and community outings for the residents," said Kristy Waggerman, executive assistant to the home's administrator.
Waggerman said they do not anticipate the outings or volunteer services to resume until the end of February.
"This is an estimated time period that is subject to change as we receive guidance from the health department," she said.
Until then, a variety of inside group activities have been planned.
At the time of the closure, Wendy Simons, deputy director of veterans wellness for the Nevada Department of Veterans Services, said there is nothing to be alarmed about, but because their residents are older, they wanted to limit their exposure.
Mayor to give State of the City address tonight
Boulder City Mayor Rod Woodbury will present his annual State of the City address tonight at the Boulder Creek Golf Club, 1501 Veterans Memorial Drive.
The evening will begin at 5 p.m. with a social hour, with the address starting at 6 p.m.
Woodbury will highlight some of the city's accomplishments from the past year as well as present his vision and policy directions for the coming year.
Call the city clerk's office at 702-293-9208 to see if available seats to the event remain.
Additionally, the address will be streamed live on the city's Facebook page.
Historic committee elects officers
Boulder City's Historic Preservation Committee held its first meeting of 2018 on Jan. 24. The committee elected Alan Goya as chairman and Linda Graham as vice chairman. Goya replaced former member Steve Daron, who resigned from the committee at the end of 2017. The other committee members are Blair Davenport, Rudi Kraft and Ray Turner.
New portion of Interstate 11 opens
The Nevada Department of Transport ion opened a new 2-mile long northbound stretch of Interstate 11 on Saturday morning.
Additionally, it opened a small segment of southbound lanes that take drivers directly to the new exit for Railroad Pass Casino Road.
However, according to Tony Illia, spokesperson for NDOT, the "return movement from the casino does not have access to the new Railroad Pass interchange." Drivers wishing to go to Henderson or Las Vegas must go back toward Boulder City and then U-turn at the old U.S. Highway 93/95 interchange. Those lanes are scheduled to open Feb. 16.
Trial moved to October
The trial of Edward Bedrosian, 54, for the first-degree murder with use of a deadly weapon of Jon Ernest "Rabbit" Gomez has been moved to 9:30 a.m. Oct. 1. It was originally scheduled for March 12.
Gomez was found buried and covered with a tarp and concrete on May 2, 2017, near Nelson's Landing, south of Lake Mead. His girlfriend had reported him missing Dec. 16, saying she had last seen him Nov. 26, when he went to Bedrosian's trailer at Whispering Sands Mobile Home Park, near the intersection of Palm and Olive streets in Las Vegas.
A month later, Bedrosian was pulled over, and a female passenger told police that he had "killed a South Side gangster named 'Rabbit' and buried the body in the desert," Bedrosian's arrest report states.
According to the report, Bedrosian later admitted to killing Gomez and said that he been held hostage for one or two days. He then freed himself, struck Gomez with a sledgehammer and choked him. Gomez suffered multiple blunt force injuries and a gunshot wound to the head.