December 20, 2017 - 3:38 pm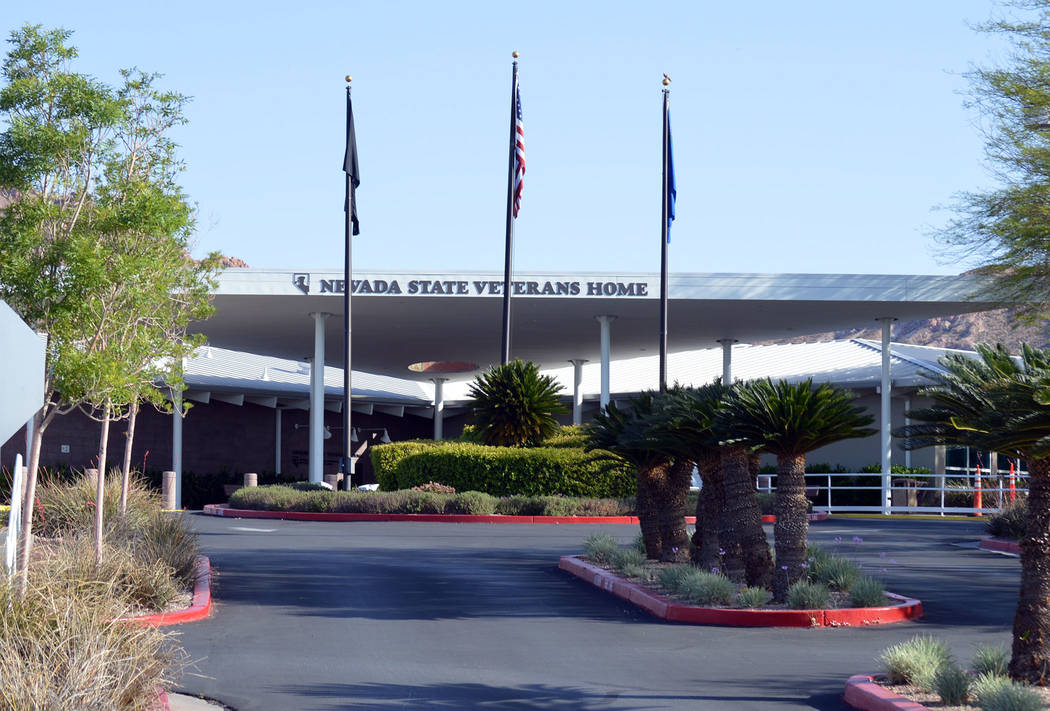 Veterans home stops volunteer visits through end of year
Visits by volunteers and other guests to the Nevada State Veterans Home in Boulder City are not being permitted through the end of the year because of an increase in respiratory illness at the facility. Only direct family members and staff are allowed in the building.
Additionally, all scheduled resident activities and outings through Jan. 1 have been canceled.
According to Wendy Simons, deputy director of veterans wellness for the Nevada Department of Veterans Services, the facility has seen an increase of respiratory illnesses common at this time of year, and two of the six patients sampled tested positive for influenza A.
She said there is nothing to be alarmed about, but because their residents are older, they wanted to limit their exposure.
In a letter to family members, visitors are asked to report to the nurse's station before seeing their relatives, as well as using hand sanitizer before entering and after exiting each resident room and the facility itself.
"We are managing an increase of respiratory illnesses in our home and it is important for us to continue to be proactive and request your assistance," the letter stated.
"Please help up to protect our residents by refraining from visiting if you are sick," the letter adds.
Christmas tree recycling offered
Boulder City is once again offering area residents the opportunity to recycle their live Christmas trees after the holiday.
Starting Tuesday, undecorated Christmas trees can be dropped off 24 hours a day at the recycling container at Bravo Field near the corner of Eagle Drive and Sixth Street. Trees with artificial snow/flocking cannot be recycled.
Trees can be dropped off at the location through Jan. 16.
The recycled trees will be transformed into organic mulch, which will be available on a first-come, first-served basis Jan. 4 through Feb. 1 at Acacia Park, 50 Casa Del Fuego St., and Pecos Legacy Park, 150 N. Pecos Road, both in Henderson.
The program is being offered in conjunction with BC Waste Free and the city of Henderson.