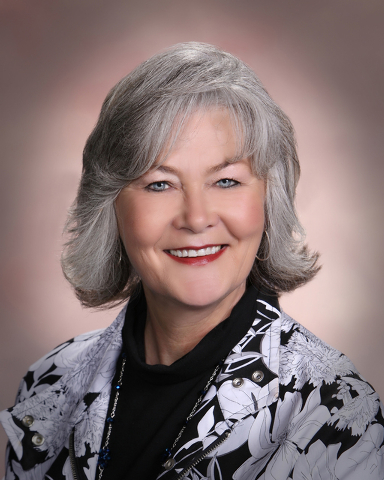 Faiss named to Gaming Hall of Fame
Boulder City resident Bob Faiss, who died June 5, will be inducted into the Gaming Hall of Fame later this year by the American Gaming Association.
Faiss was the nation's leading gaming law expert and helped gaming expand around the world. Before joining Lionel Sawyer &Collins, Faiss was city editor of the Las Vegas Sun, assistant executive secretary to the Nevada Gaming Commission, aide to Nevada Gov. Grant Sawyer and a White House staff assistant to President Lyndon B. Johnson.
Also to be inducted Sept. 29 as part of the industry's annual trade show, Global Gaming Expo, will be former Las Vegas mayor and current Caesars executive Jan Jones Blackhurst; Nevada Gaming Control Board pioneer Patricia Becker; and the second-ever tribal gaming leader to be selected, Ernie Stevens.
Study: Lake's water level will have dropped 25 feet since last July
According to the Bureau of Reclamation, Lake Mead's current water level of 1,081.37 feet is significantly less than it was in July 2013.
The bureau's 24-month study showed the lake's water level at 1,105.92 feet last July. By the end of the month, Lake Mead is expected to drop 25 feet to 1,080.37 feet, extending the record-low decline that hasn't been seen since 1937.
Despite an expected 2-foot increase in water level by the end of the year, the bureau's projections show the lake is expected to dip to 1,061 feet by June 2016.
Two rescued, three missing at Lake Mead
Two swimmers went missing in the span of less than three hours Sunday, and another went missing Tuesday morning at Lake Mead National Recreation Area.
According to spokesperson Christie Vanover, a visitor notified a ranger that a person was missing at Lake Mohave south of Willow Beach Sunday about 11:45 a.m.
Reports indicated that a man jumped off a boat to go swimming and was seen going underwater. Rangers continue to search the area with the assistance of Metropolitan Police Department.
Officials later received a call Sunday about a man who went missing while swimming near Boulder Islands on Lake Mead, about 2:30 p.m., Vanover said.
National Park Service rangers were searching for another man who jumped off a boat near Calville Bay on Tuesday, Vanover said. The man jumped from a house boat and tried swimming to shore with others, according to Vanover. The man was still missing Wednesday.
Officials also located a woman who was having difficulties breathing while hiking in White Rock Canyon about 11 a.m. Sunday, Vanover said. The woman refused medical assistance.
Lake Mead officials received a call about a man who nearly drowned at Ski Cove at Lake Mohave about 2 p.m. Sunday, Vanover said. The man was taken by helicopter to a Las Vegas hospital, where he is expected to recover.
Zobrist named to dean's list at Montana university
The University of Montana Western named Lauren Zobrist of Boulder City to its spring 2014 dean's list.
To earn the honor, students must achieve a 3.33 GPA or better.
Walker earns sales recognition at annual Mary Kay seminar
Dawn Walker of Boulder City joined more than 30,000 Mary Kay independent beauty consultants at the company's annual seminar from July 16 to Aug. 2 in Dallas. The annual event brings consultants from across the country and around the world to celebrate their business achievements and provide education, recognition and motivation for the year ahead.
Walker began her business in 1987 and is an independent senior sales director. At the event, she was recognized for the National Court of Sales.
"It felt great to be at Mary Kay Seminar celebrating the past year's achievements, learning more about Mary Kay and being recognized for my hard work," Walker said. "I am always amazed at the consistency of recognition Mary Kay gives the sales force. For example, I have been blessed with a company car since 1989, earning a new one every two years. I am thankful for all my loyal customers."