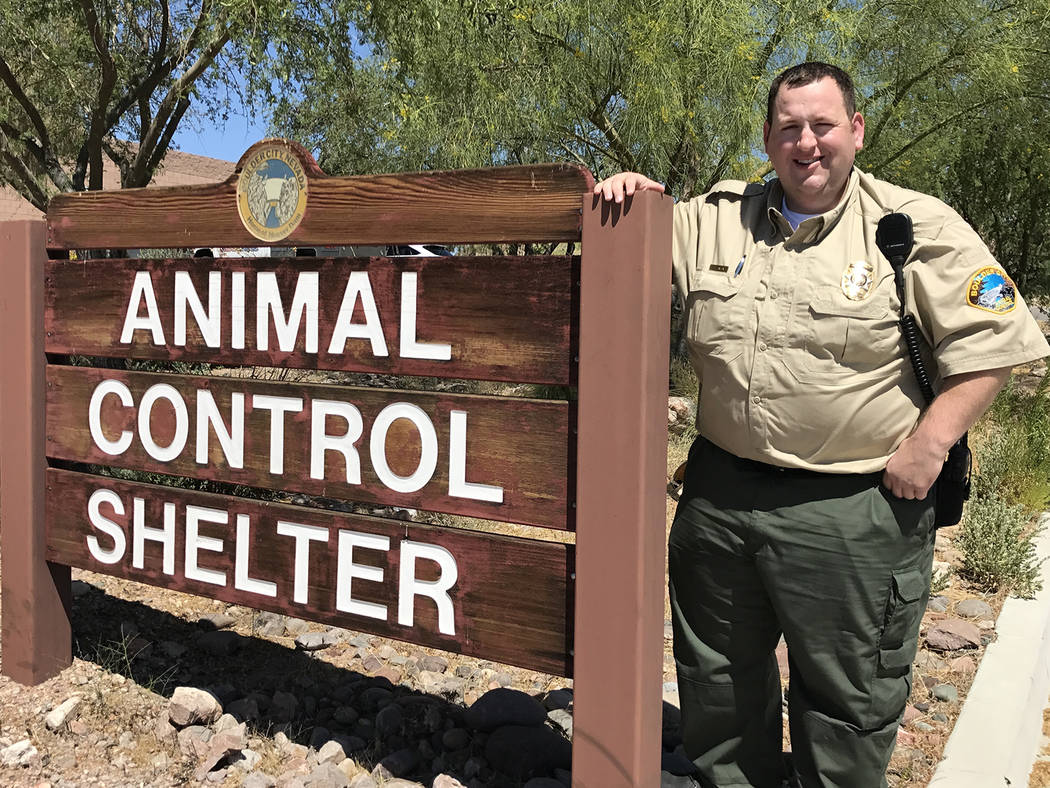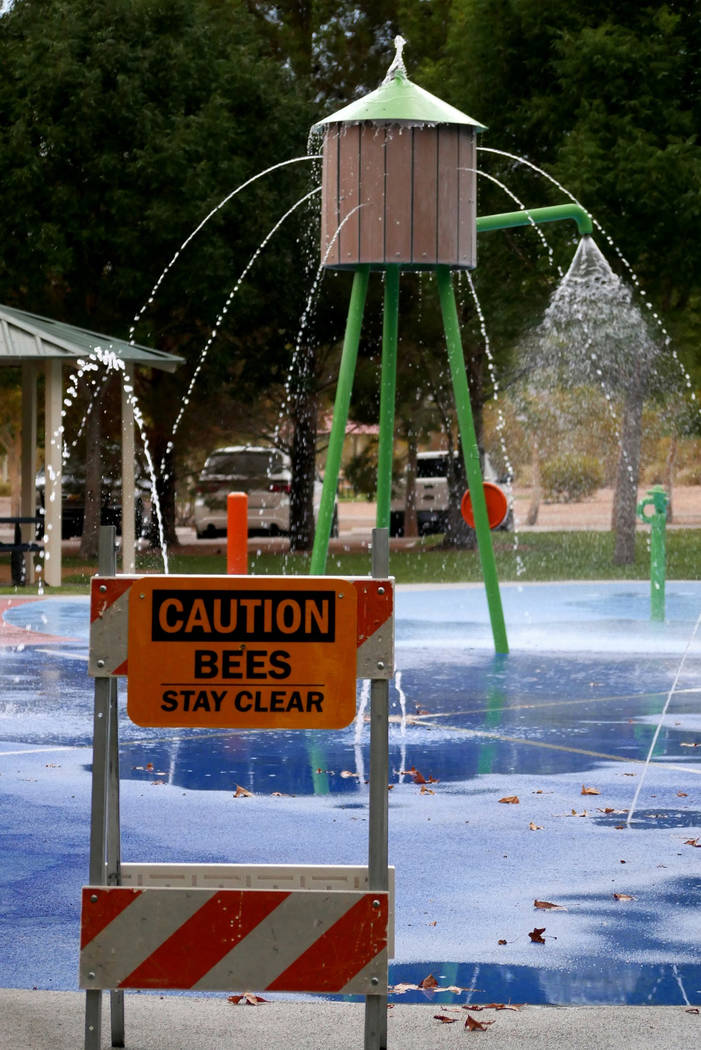 Hanson joins shelter's staff
Brendan Hanson has joined the staff as an animal control officer at the Boulder City Animal Shelter.
"I love my job here," said Hanson, who started on the job in May. "Citizens of the city have been so welcoming and incredibly helpful to our animal shelter."
Before coming to Boulder City, Hanson spent five years as an animal control officer in Salt Lake City, Utah. His wife is originally from Southern Nevada and wanted to return to the area.
"We're very glad to have him here. He's a wonderful addition," said Ann Inabnitt, animal control supervisor. "He has a lot of experience that is already helping our shelter, the animals and people of Boulder City."
City monitoring bee activity
City officials are monitoring bee activity near the splash pad at Veterans' Memorial Park. A sign has been posted to alert park visitors of their presence.
Roger Hall, director of the Parks and Recreation Department, said bee activity around this time of year is normal and "it is not uncommon that a hive will go in a tree and stay there for a few hours."
If the bees are causing a problem with people or stay at a park location for too long, he said, "a pest control company is called to eradicate the hive. This usually is done at night when all of the worker bees have come back to the hive."
Beehives in buildings are "normally eradicated as we find them."