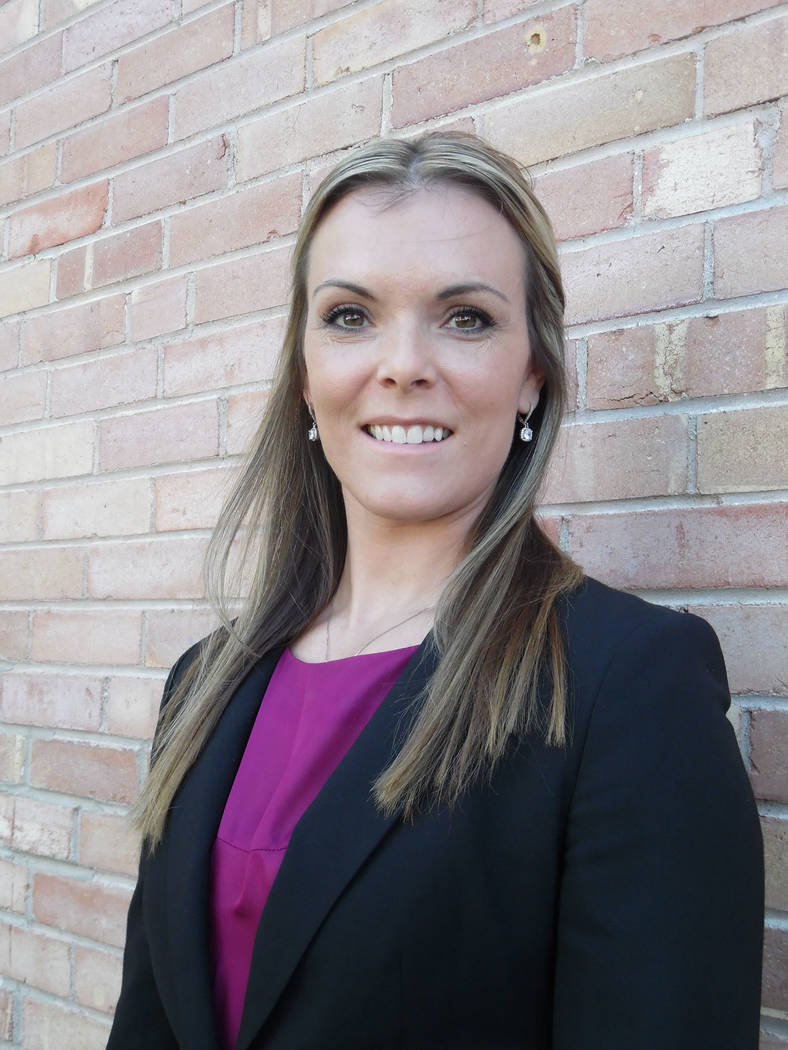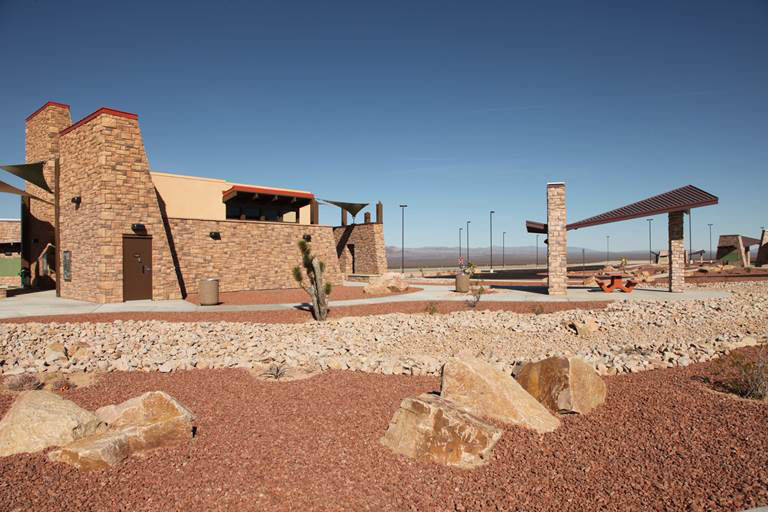 City hires new manager for municipal airport
Jennifer L. Lopez has been named the new manager for the Boulder City Municipal Airport and is already on the job.
Lopez has a bachelor's degree in aeronautics and business administration and a master's degree in crisis and emergency management. Additionally, she is a commercially certified pilot and a certified flight instructor.
She was an airport program administrator with the Clark County Department of Aviation for nearly six years before becoming a Clark County Fire Department, one of 28 recruits selected from thousands of applicants wanting to become a firefighter.
"I am confident that my previous experience and education will allow me to deliver successful results" she said.
"With every challenge lies an opportunity, and there are many opportunities at the Boulder City airport," added Acting City Manager Scott Hansen.
City given permit to expand landfill
Should the need arise, Boulder City can expand the footprint of its landfill from 60 acres to 160 acres. The city applied for the permit last year and received it the week of June 19.
Acting City Manager Scott Hansen said there are currently no concrete plans for the expansion. The permit is there should it be needed.
"Ideally, people would recycle 75 percent of their waste, but that is not what we see here in Boulder City," he said. "The landfill expansion project will allow the city to properly manage the citizens' waste right here in our community rather than a more expensive option of trucking waste to a permitted site outside of the city.
"If people follow my lead and encouragement, recycling will be increased, and the expansion could take place over the next 500 years," he added. "We will only expand into the new areas as we need the space to accommodate the citizens' waste."
Driscoll to receive award for saving boy's life
Boulder City Police officer Tiffany Driscoll will be presented with an award today for her heroic actions that save the life of a 1-year-old boy in February.
An 11-year veteran of the department, Driscoll and an officer trainee came across the toddler, who was unresponsive and not breathing, at the Terrible Herbst near Albertsons while they were on patrol. Using her training for someone who was choking, she was able to revive the boy.
The presentation will be at 9 a.m. in the council chambers inside City Hall, 401 California Ave. It is open to the public.
Museum cancels afternoon train rides because of heat
Nevada Southern Railway is canceling its 2:30 p.m. weekend trains for the remainder of the summer because of excessive temperatures.
Train rides at the Nevada State Railroad Museum will continue to be offered at 10 a.m., 11:30 a.m. and 1 p.m.
"While our train is air-conditioned, the locomotives are not," said museum director Randall Hees. "In the interest of crew and public safety we are suspending our 2:30 p.m. train from mid-June through August. We may suspend train operations completely if the temperature exceeds 115 degrees."
The museum's train ride is a scenic 45-minute round trip of 7 miles, which follows a portion of the old Boulder Branch Line, built in 1931 during the construction of Hoover Dam.
Fare for the train ride is $10 for those 12 and older, $5 for children 4-11 and free for children 3 and younger.
Additionally, the 7½-inch-gauge park trains will not operate until Sept. 9 because of the heat.
The museum is at 600 Yucca St.
To check on train operations, call the ticket office or gift shop at 702-486-5933.
Desert Princess resumes Lake Mead cruises
The Desert Princess paddle wheeler has resumed offering cruises on Lake Mead to Hoover Dam after an April incident where it lost power during a wind storm and drifted into several boats in slips at the Las Vegas Boat Harbor and Lake Mead Marina.
There were 163 passengers aboard the triple-decker vessel at the time of the incident. About 60 were put onto patio boats and brought to shore before crew was able to restart the boat and pilot it back to the landing, where the remaining passengers disembarked.
One crew member received minor injuries during the incident and was taken to the hospital by ambulance.
The vessel has been out of operation since April 18.
Searchlight rest area reopens after bee problem
The Nevada Department of Transportation reopened the Southern Nevada Visitors Center rest area along northbound U.S. Highway 95, just south of Searchlight, on Monday. The facility had been closed since June 6 because of hundreds of bees swarming the faucets, toilets and other facilities.
"NDOT crews have since remedied the bee problem," said NDOT spokesman Tony Illia. "Apparently, the bees were just passing through, using the rest area like everyone else, drawn to the water source. The facility, once again, is safe and accessible for motorists."