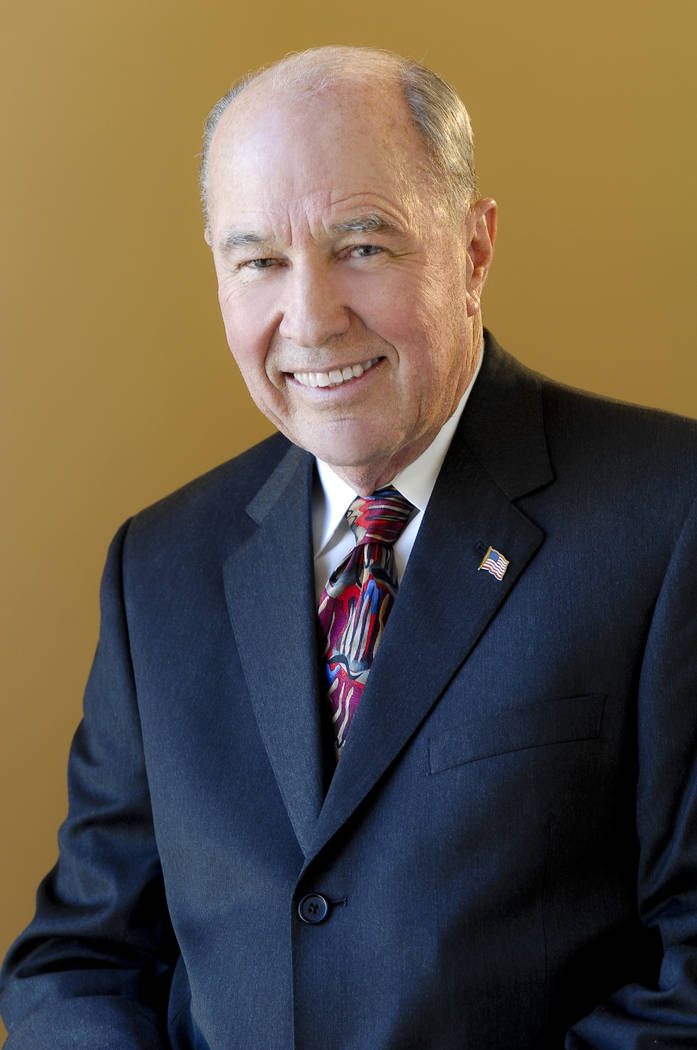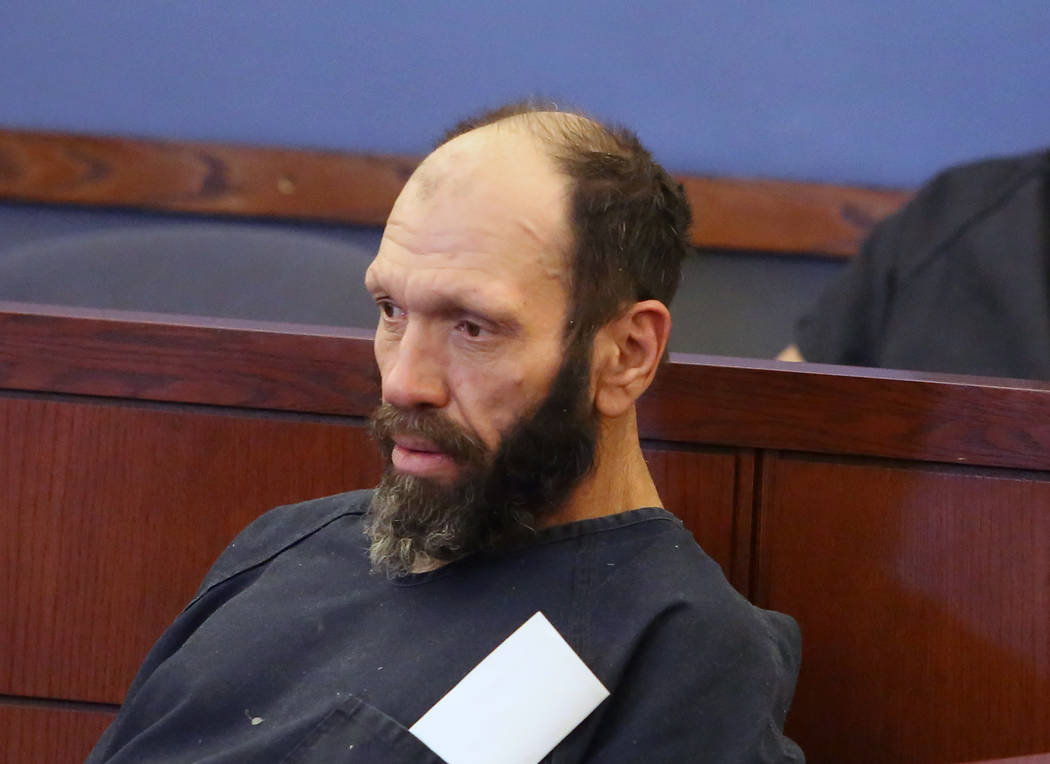 Ferraro's legacy honored, flags to fly at half-staff
Flags throughout Nevada will be flown at half-staff Friday in honor of the late Bob Ferraro, former mayor of Boulder City.
Gov. Brian Sandoval released an executive order on May 11, along with a companion proclamation declaring May 19, 2017, as "a day in honor of Robert Stanley Ferraro."
The life of Ferraro, who died April 29 at the age of 81, will be celebrated Friday during a special event at 5:30 p.m. in the pavilion at Boulder Creek Golf Club.
Additionally, the Nevada Legislature paused May 11 to honor Ferraro's life and legacy. Both chambers adopted Senate Concurrent Resolution 9, commemorating Ferraro's contributions to public service in the state he loved.
"Known for his positive personality and ever-present smile, Bob Ferraro loved helping the people of Boulder City and was known for returning every call he received," the resolution states.
Born and raised in Paradise Valley north of Winnemucca, Ferraro moved to Boulder City in the late 1960s.
He was appointed to the Boulder City Council in 1976 and served three appointed terms as mayor before becoming the city's first elected mayor in 1999, eventually serving six separate terms in total. He retired from public office in 2008 as one of the longest-serving public officials in Nevada history.
Body found in concrete identified; man charged with murder
Edward Bedroszan, 54, was charged with first-degree murder with use of a deadly weapon and held without bail after Jon Ernest "Rabbit" Gomez was found buried and covered with a tarp and concrete May 2 near the Nelson's Landing, south of Lake Mead.
Gomez's girlfriend had reported him missing on Dec. 16, saying she last had last seen him on Nov. 26, when he went to Bedroszan's trailer at Whispering Sands Mobile Home Park, near the intersection of Palm and Olive streets.
A month later, Bedroszan was pulled over, and a female passenger told police that he had "killed a south side gangster named 'Rabbit' and buried the body in the desert," Bedroszan's arrest report states.
Bedroszan, who later admitted to killing Gomez on Nov. 28, told the woman "Rabbit" had held him hostage for one or two days and stole his property, the report said. Bedroszan freed himself, struck Gomez with a sledgehammer and choked him, the woman told police. The report said Gomez suffered multiple blunt force injuries and a gunshot wound to the head.
In early May, detectives found blood on the walls, ceiling, furniture and closet of Bedroszan's bedroom, the report states.
He is due back in court next month.
His attorney, Patricia Erickson, said after Tuesday's brief court appearance that she did not have further any information about the allegations.
State veterans home administrator receives national award
The Nevada State Veterans Home in Boulder City was presented with the 2017 American College of Health Care Administrators Eli Pick Facility Leadership Award. Fewer than 9 percent of facilities nationwide met the quality criteria for the award.
Linda Gelinger, administrator, and her team received this award for being one of the top-performing skilled nursing facilities in the nation for 2016. This year 1,288 facilities met the selection criteria, and only 206 facilities in 33 states were awarded the facility leadership award nationally.
"We are all very proud of our staff for their hard work, dedication and what they have accomplished, all in honor of our veterans and their families," Gelinger said.
"Linda Gelinger has more than 25 years of successful experience as a licensed administrator in Southern Nevada in the private sector and has now served our veterans for two years," said Wendy Simons, deputy director of health and wellness at the Nevada Department of Veterans Services. "Additionally, she currently serves as a member of the Board of Examiners for Long Term Care Administrators. We could not be more proud that a prominent national organization has recognized her exceptional leadership at the NSVH."
The Eli Pick Leadership Award is based on three years of skilled nursing facility survey data, including the health, fire (life safety) and complaint surveys, as well as top quarterly performance on designated quality measures and 80 percent or greater occupancy.
The award was established in 2008 to recognize skilled nursing facilities for achieving excellence.