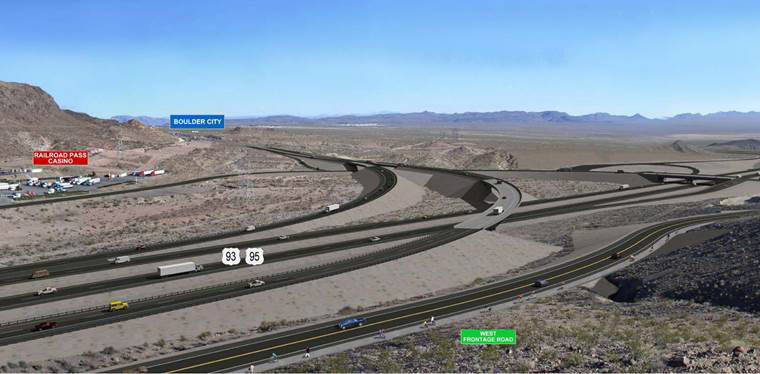 New segment of Interstate 11 near Railroad Pass casino opens
The remaining section of the new Railroad Pass interchange on Interstate 11, including the loop ramp access to northbound traffic, opened Tuesday.
The opening marks the nearing completion of the Nevada Department of Transportation's $83 million first phase of the interstate, which features a four-lane concrete freeway between Silverline Road and Foothill Drive in Henderson. The remaining segment of the interstate, south of the interchange, is scheduled to open in early April.