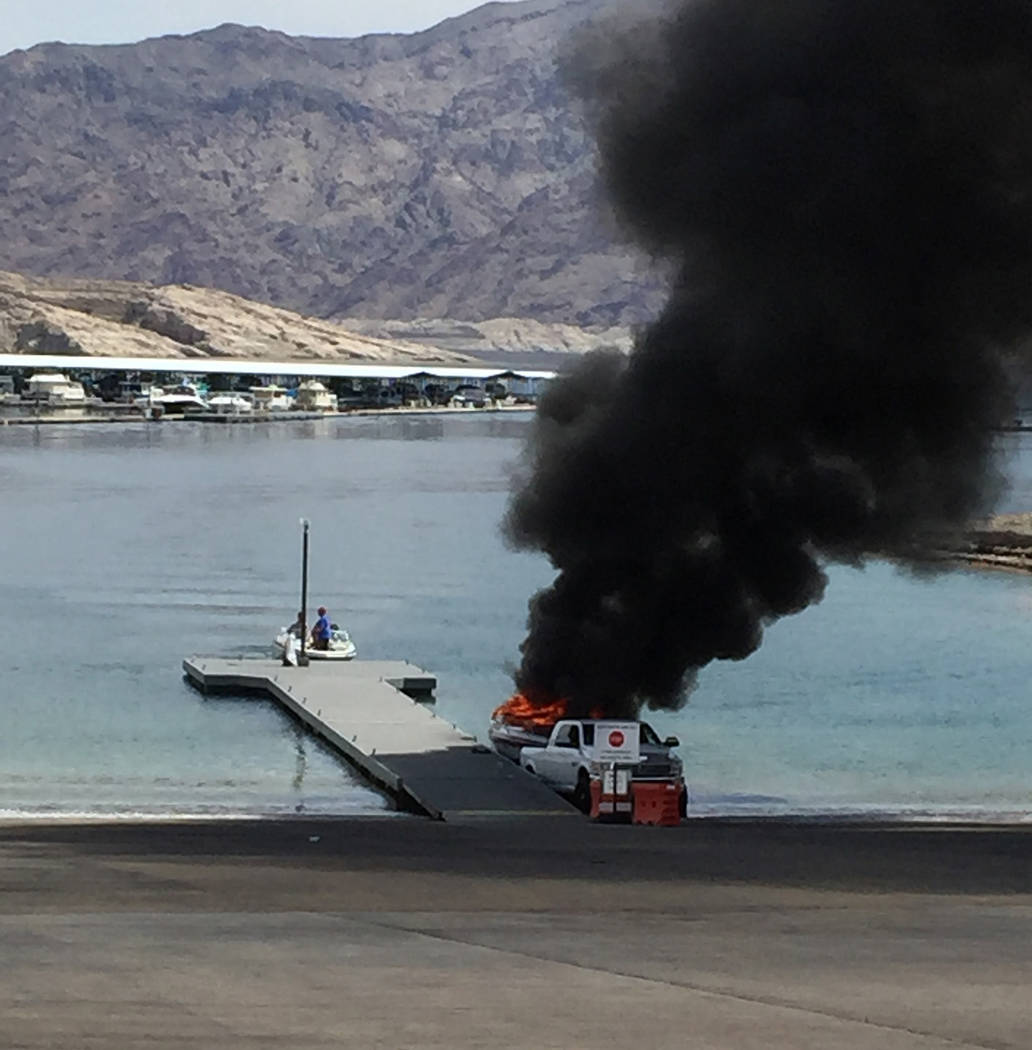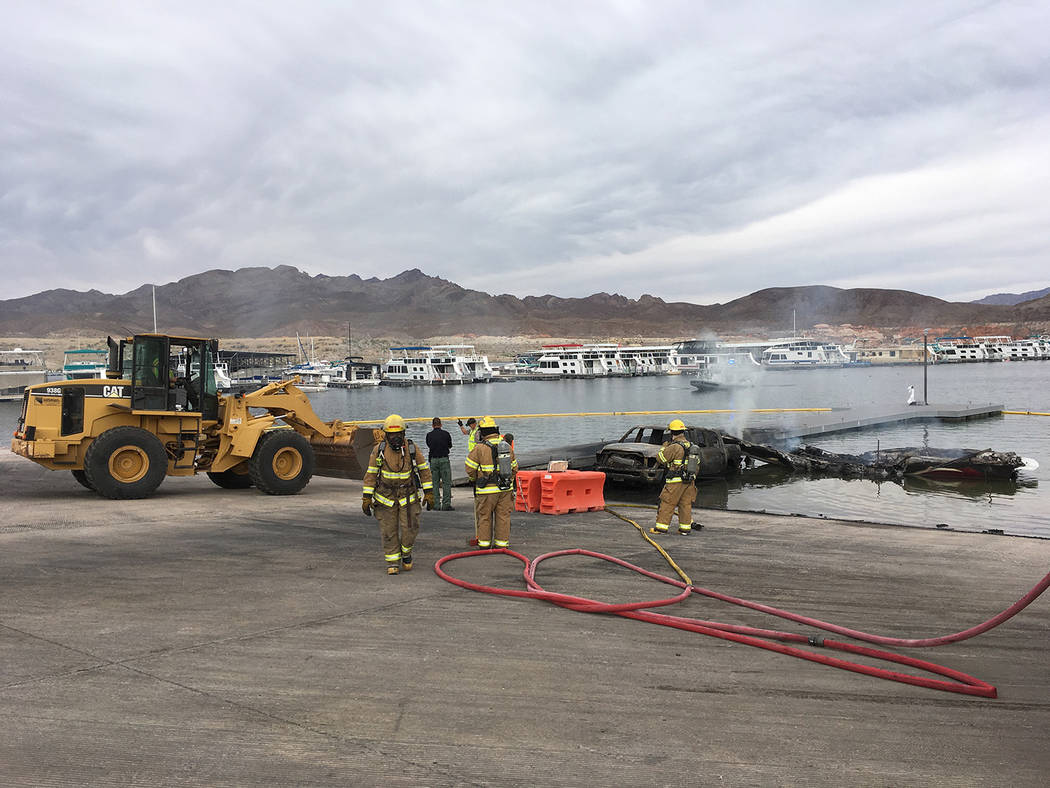 Boat, pickup truck destroyed
after fire at Callville Bay
A pickup truck towing a 27-foot long boat on a trailer caught was destroyed after catching fire Tuesday afternoon on a launch ramp at Callville Bay on Lake Mead.
According to the National Park Service, the fire was reported around 12:30 p.m. to the Lake Mead Interagency Communication Center. Rangers and firefighters responded and found a Dodge pickup truck, the boat and the trailer engulfed in flames.
Two people had minor injuries but refused care.
The fire was under control around 2:30 p.m. The courtesy dock near the ramp was considerably damaged and is being pulled from the water for assessment. Maintenance crews will move a temporary dock to the launch area while the damaged one is being repaired.
The cause of the fire is under investigation.
Services at the Callville Bay Marina, including boat rentals, remain open.