November 7, 2013 - 9:40 am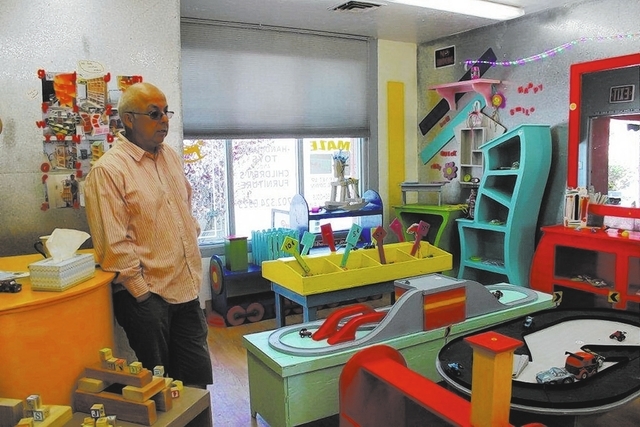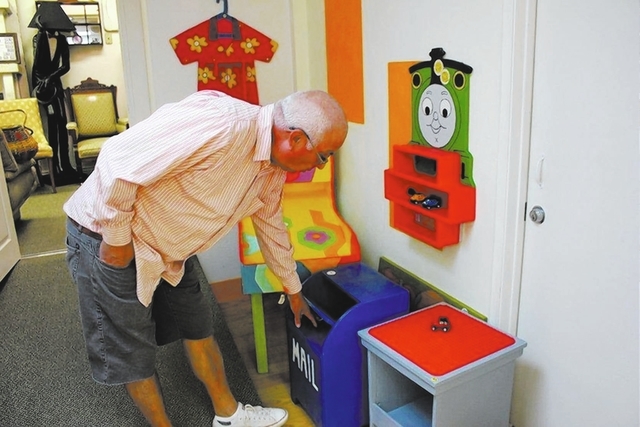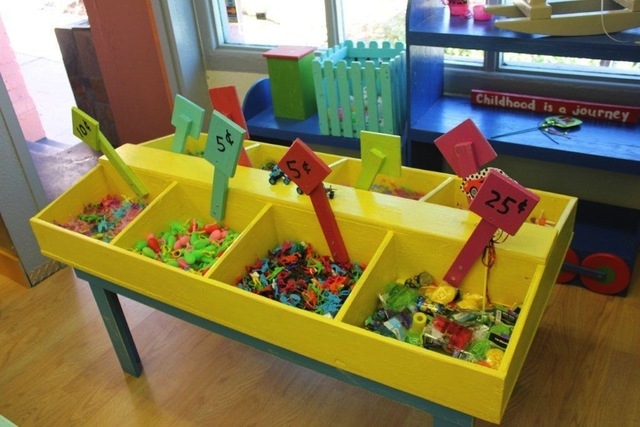 If you find yourself wandering down a stray path at Hotel Plaza, you may think you've wandered into a Dr. Seuss story. No, you've just found Ruben's Wood Craft and Toys.
As you wander into the shop full of brightly colored shelves, mail boxes, doll houses and the like, you may hear the sound of a saw or a sander. That sound will lead you to Ruben Valdez, chief woodworker and owner of the new toy and craft shop at 553 Hotel Plaza, just around the corner from Sherman's Consignments and Antiques. The shop is connected to Sherman's by an internal walkway, for parents who bring their kids.
In the middle of the store are bins of safe, brightly colored minitoys with price tags of 5 cents and 25 cents, adding to the old-time feel of the store.
"Toys I buy," the woodworker said, "then build around them."
Valdez moved into his new shop because "I've been working out of my garage." As he got more and more orders for custom woodwork from friends and family, he said, "my den became full of stuff."
Most of his business, he said, still comes from custom orders.
The retired sheet metal worker inherited his love of woodwork from his father.
"I don't have any special tools," he said, "just a table saw and sander. " After he makes a new toy, he said, "I paint it and put polyacrylic on it for the kids — no splinters."
One of Ruben's most popular items comes at no charge: a child-sized wooden maze. The maze, which measures 16 feet by 24 feet, is portable.
"This year we had it at St. Viator (Catholic Church in Las Vegas)," he said, "and at Trunk or Treat in the park."
He already has it committed next year for Bullhead City, Ariz., and expects more requests as the word gets it out. Valdez delivers, installs and removes the maze at no charge.
"We have more toys coming in," Valdez said. "In a week you won't recognize the place."
He also has plans to offer crafts classes to kids in the next few weeks, "when the new work benches come in," he said. He expects to have room for as many as 10 children.
The store is going to new hours this week, 10 a.m. to 4 p.m. Wednesday through Friday, 8 a.m. to 4 p.m. Saturday and 11 am to 4 p.m. Sunday.
"The week before Christmas, we plan to have Santa Claus," he said.