New roof for filtration plant donated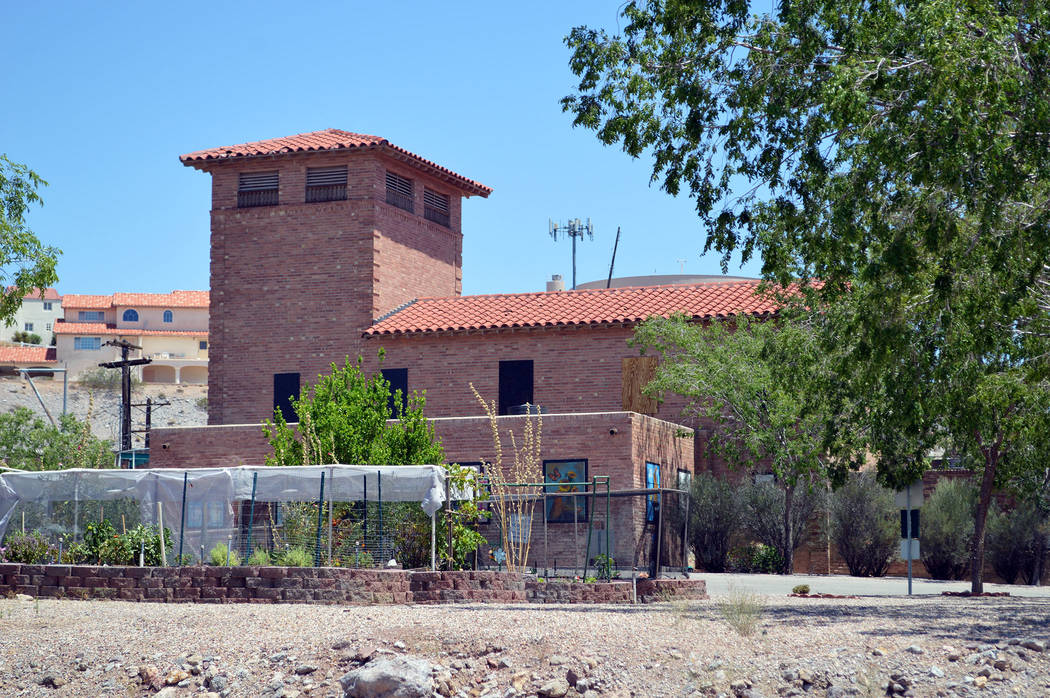 The historic old water filtration plant on Railroad Avenue is getting a new roof at no cost to the city, courtesy of a Boulder City resident.
After being contacted by the Boulder City History and Arts Foundation, Scott Donnelly, president of Cooper Roofing &Solar, decided to replace the entire roof as a donation.
"I'm a Boulder City resident," he said. "I'd like to see that building preserved. The roof is in bad shape. We just wanted to do something to help the cause."
The foundation contacted the 12½-year resident about the cost of replacing part of the roof so they could raise funds for the repair. Donnelly said when he came to look at the roof, he decided to replace all of it at no cost to the city.
At its meeting Tuesday, July 10, City Council approved Donnelly's in-kind donation of $49,438 for the new roof.
"Thank you," said Councilwoman Peggy Leavitt. "It's badly needed."
Councilman Kiernan McManus also thanked him.
"I sincerely appreciate it," he said.
He also said they were excited to work with Boulder City History and Arts Foundation and Cooper Roofing &Solar on the project.
"Thank you for it," said Mayor Rod Woodbury. "You do a lot of other stuff for the community, too."
In the resolution approved by council there is a stipulation that Cooper Roofing &Solar will be reimbursed the cost of the roof if the city decides to sell the property within three years.
If the property is sold by July 10, 2019, the city would reimburse 100 percent of the donation. If sold by July 10, 2020, the reimbursement would be 50 percent, and 25 percent if sold by July 10, 2021.
Currently, there are no plans to sell it and any sale would be subject to voter approval. The old water filtration plant at 300 Railroad Ave is city-owned and sits on almost 2 acres of land.
Over the past few years, it has fallen into disrepair and many residents have expressed their desire for the city to keep the property rather than sell it.
It is also home to the community gardens and Reflections park.
Donnelly said he expects the project to take three weeks, but it could stretch into four depending on the condition of the building and the roof.
"We're erring on the side of caution," he said.
He said the upper part of the roof will take about a week and a half to remove the tile and replace the roof underneath it. He plans to keep as much as of the original tile as possible.
He said he hopes to start the project by the end of July.
"It's a great little community," he said of Boulder City. "It's really the last small town in Southern Nevada."
Contact reporter Celia Shortt Goodyear at cgoodyear@bouldercityreview.com or at 702-586-9401. Follow her on Twitter @csgoodyear.