New principal at Grace Christian Academy want to grow school, touts smaller classrooms
January 6, 2016 - 6:05 pm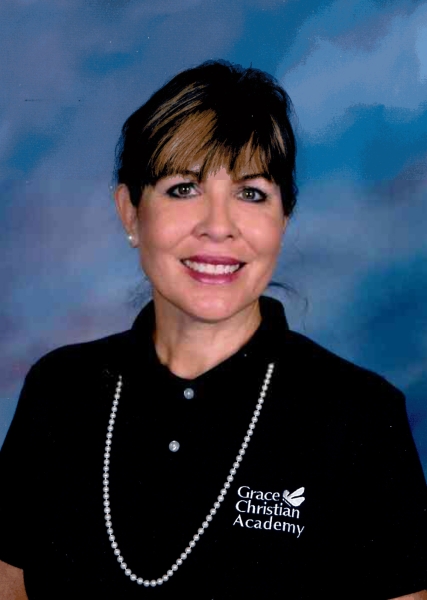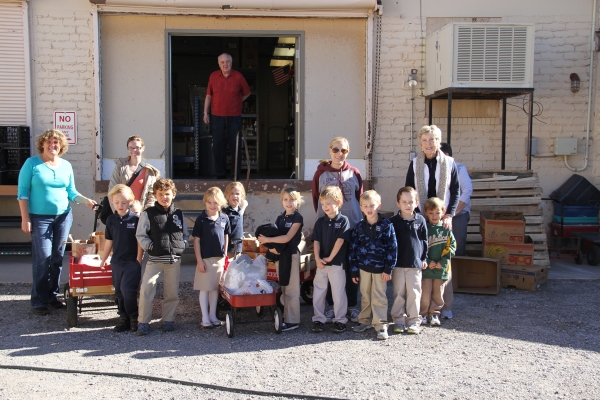 "My goal for this academy is growth. Right now we have 16 students. We are licensed to teach kindergarten through eighth (grade), but it has gone as high as kindergarten through sixth (grade), as of last year. This school can accommodate up to 60 kids, so my goal is to accommodate it with 60 kids," declares new principal for the Grace Christian Academy Joan Stertzer.
Stertzer became the principal of the private Christian school in August 2015 after teaching in the Clark County School District for more than 20 years.
According to Stertzer, what separates Grace Christian Academy from other schools is the attention the children receive as a result of being in a smaller classroom. If a teacher realizes a student is falling behind, the smaller class size makes it easier for the teacher to pinpoint what the problem is and helps fix it.
"It's just logical; per ratio you'll be able to give each child more of your personal time. You'll be able to really focus on their needs and really reel them in and help that child stay engaged," says Stertzer passionately.
Grace Christian also offers scholarships to students who qualify. Scholarships are handed out based on different circumstances, whether it be financial or any other need. Students are expected to keep their grades up and stay out of trouble if they intend to keep the scholarship for the entire year, she said.
The nine-month school costs about $5,605 for kids enrolling in kindergarten, and $5,725 for the rest of the grade levels. Traditional classes such as math, English and science are taught to the students, as are courses such as art, music and explorations.
For Stertzer, her biggest challenge remains in letting the Boulder City community know that the academy exists, and that the quality of education received at Grace Christian is top-notch.
"I attribute a lot of the success of the students here to the loving and safe environment that they are in. It really is like a family," says Stertzer proudly.
Stertzer has personally talked to several community organizations in order to try to boost attendance. Filling the school with a solid 60 kids is key for Stertzer. Going over that number would take away what makes this school unique for her.
There are currently two full-time teachers on staff. Mary Jo Zapolski, who has her bachelor's degree in education from the College of Saint Teresa in Winona, Minn., is in charge of the kindergarten class. Anne Carnes, who received her master's in education from the University of Nevada, Las Vegas, is in charge of the first- and second-grade classes.
"It is so important that this school thrives. There is no reason why it shouldn't. I can't imagine why we can't fill this school up with 60 students," says the new principal. "When you come here at 2:30 in the afternoon and you see these kids playing in the green grass, it is beautiful."
For more information or to arrange a of Grace Christian Academy, call 702-293-3536 or visit www.gracechristianacademybc.org.
Contact reporter Juan Diego Pergentili at jpergentili@bouldercityreview.com or at 702-586-9401. Follow him on Twitter @jdpbcreview.