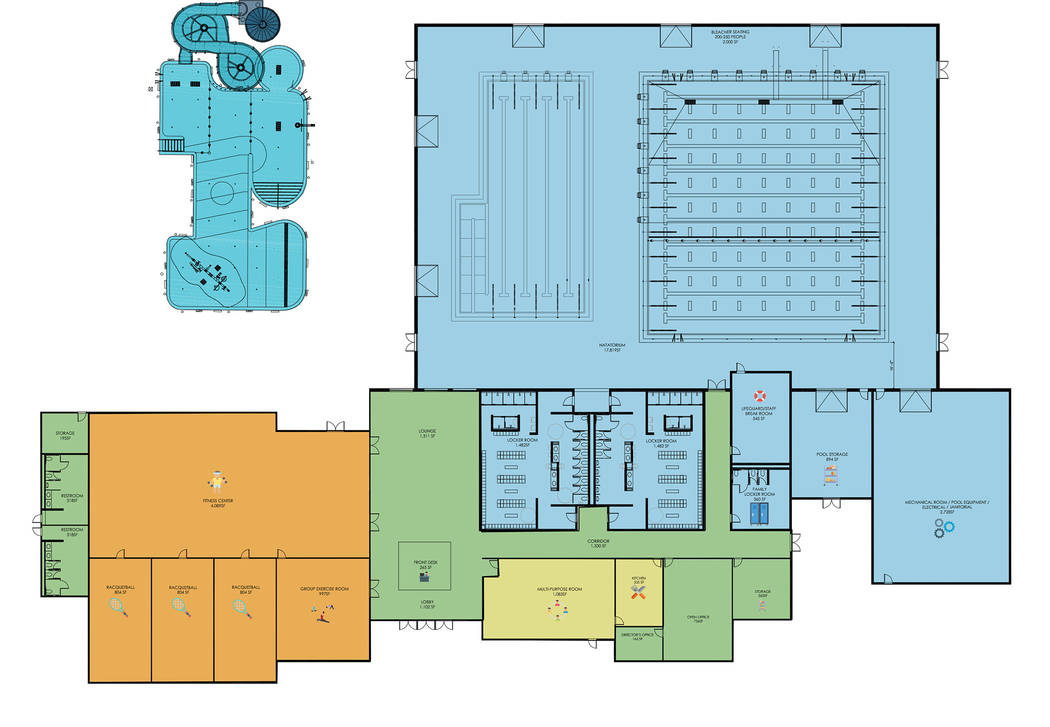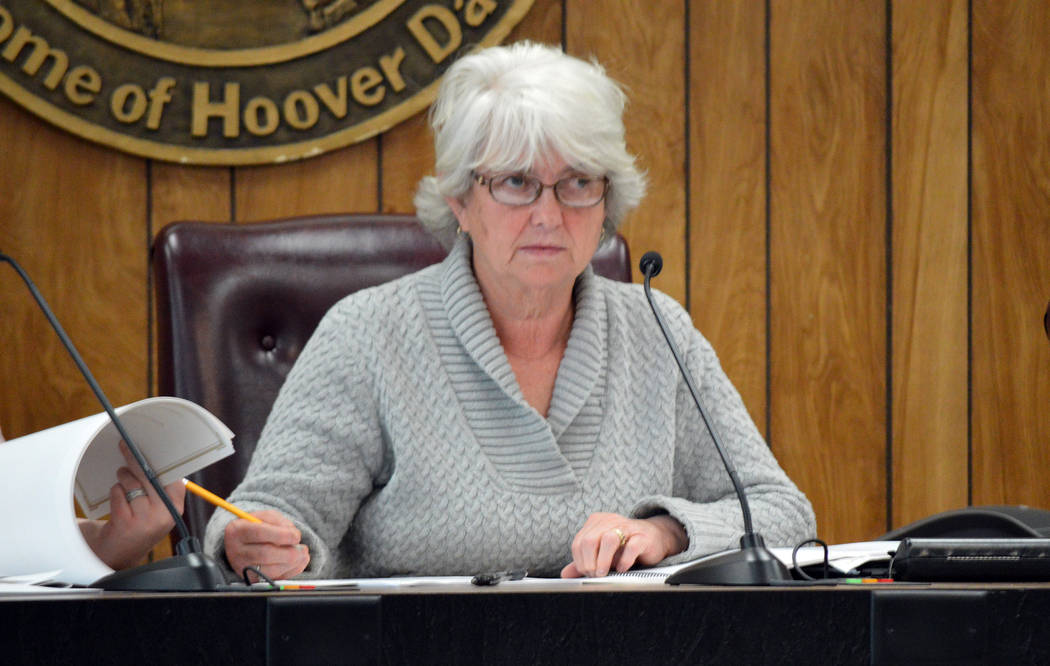 Three pools, including one designed for competition — along with racquetball courts, a fitness center and group exercise room — are featured in the design for a new aquatic facility that was presented to the Parks and Recreation Commission during its Monday, March 26, meeting.
The proposal, which will cost an estimated $27.3 million to complete, was recommended for approval and forwarded to the City Council for consideration.
"People want more than just a pool," said Dennis Panars of SH Architecture at the meeting.
The design has been in the works for the past three months and was built around comments received from the community.
"We have a good grasp of what the community is looking for," he said.
SH was hired to design the new facility, and aquatic consultant Counsilman-Hunsaker is working with SH on the project. Panars said the goal was to keep the project cost around $25 million, and he said he thinks the current design, dubbed the community preferred option, could be "whittled down" to that amount, if necessary.
"You're not buying into this design today," he said. "It's an imprint, an idea."
Place for swim meets
According to Panars, the No. 1 amenity desired by the community is a pool that can host swim meets. The 25-yard competition pool would feature the required 10 lanes.
Resident Judy Dechaine expressed her concerns about the number of meets each year and how many the pool could host. She was also concerned about the size of the facility and whether bigger is always better.
"You don't want this every week," said Bobbe Wilson, vice chairman of the Parks and Recreation Commission. "It's a balancing act. There are plenty of meets, and it's just a matter of sharing the load."
George Deines of Counsilman-Hunsaker said the biggest draw for the pool would be events for USA Swimming.
"A lot of it comes down to how often you want to shut the facility down to the community for a meet," he said.
Resident Barbara Polk, whose son is a coach for the Boulder City-Henderson Heatwave swim team, said only the middle eight lanes of a 10-lane pool can be used during a meet, because bounceback from the pool's wall can hinder a swimmer's visibility.
"If you're counting on regional and state meets, it wouldn't bring them in," she said.
Sarah Fecteau, assistant aquatic coordinator, confirmed Polk's comment and added that swim teams are also larger now, which makes meets last longer.
Deines said the community preferred option would have an annual subsidized operating cost of $777,155 for the city.
Olympic-sized option
In addition to the community preferred option, SH's presentation included two other design choices. One features just a 10-lane competition pool and outdoor splash pad that would cost almost $16 million. This plan would not have a fitness center or any racquetball courts.
The second design was a deluxe option that would have an Olympic-sized 50-meter pool, an outdoor leisure pool, a fitness center, racquetball courts, meeting rooms and classrooms. The estimated cost for that design would be $40 million.
Commission member Carla Jordan asked what the benefit of having a 50-meter pool would be.
Deines said the pool would be able to host long-course swimming meets, and the daily lane capacity would be increased. It could bring in more meets, but only specific ones.
"A 10-lane, 25-yard pool is a very attractive facility for a swim meet as long as it has the required spectator seating," he said. "So it really comes down to what type of meets do you want to hold?"
He said USA Swimming recommends that, for a town to operate a 50-meter pool, its population should be at least 100,000.
"The operational costs on a 50-meter pool are double," Wilson said. "Plus, you're not going to be using a lot of that water a great deal of the time, so it's a practicality that has to be looked at. Extreme expense versus a little bit more use in one direction or save money and put it into something that we use a lot."
SH looked at three sites for the pool: Broadbent Park (where the current facility sits), ABC Park and a vacant lot at the corner of U.S. Highway 93 and Veterans Memorial Drive.
The majority of the community comments supported having the new facility at Broadbent Park, so the firm incorporated that location into the design. Additionally, the current pool is expected to remain open during construction.
"We were told from day one the pool has to stay open during construction," Panars said. "The project takes that into account."
Contact reporter Celia Shortt Goodyear at cgoodyear@bouldercityreview.com or at 702-586-9401. Follow her on Twitter @csgoodyear.