New city position to be link for businesses
November 21, 2018 - 5:07 pm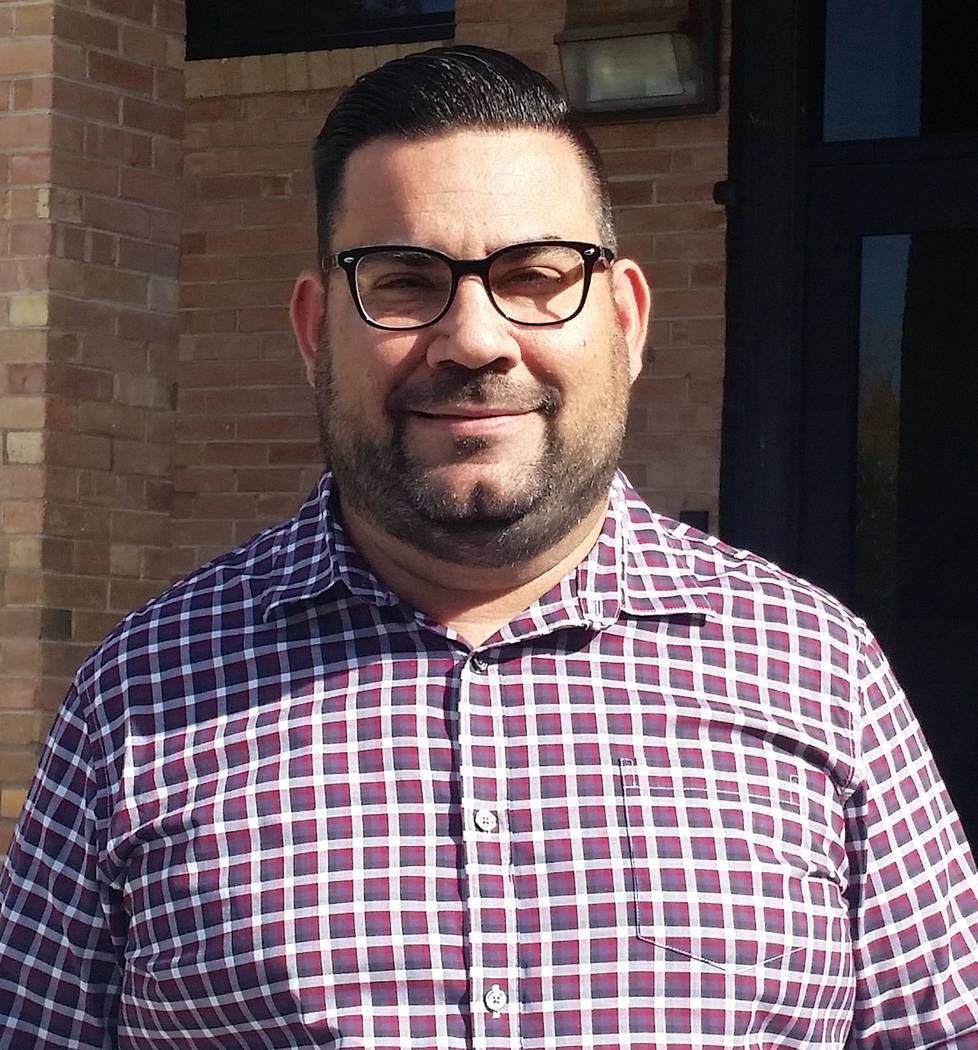 Boulder City's new economic development coordinator is committed to customer service and is looking forward to working with the small businesses in town.
Raffi Festekjian started work on Monday, Nov. 19, and is excited about his new role with the city.
"Boulder City has a history that is primarily driven by small business," he said. "I'm really attracted to that. … I love how the community takes pride in their work."
Festekjian is from the small town of Agoura Hills, California, and is in the son of former small business owners. He said his parents owned an automotive repair facility and he helped them with it when he was growing up.
"From there I was fascinated with customer service," he said.
The economic development coordinator is a new position and, according to the city, Festekjian will work as the link between the city and the business community as well as improving customer service.
He said he is looking forward to being the liaison between the city and local businesses and is excited to start working. Additionally, he is planning to look for ways to create wealth in the community and hopes to stream more the city's processes with businesses.
"I am excited to hire our first economic development coordinator and know that we are fortunate to have Raffi join our team," said City Manager Al Noyola. "I am optimistic about Boulder City's economic future and believe that our plan will continue to move us forward."
In college, Festekjian had an internship with J.D. Power and was hired by the company after he graduated. He spent almost 20 years there and became the senior director of Global Operations, overseeing more than $35 million in revenue.
He moved to Southern Nevada in 2017 working for Eastridge Workforce Solutions and then TJX Companies. At both places, he ensured that clients' needs were met and provided analytical services.
When he isn't working, Festekjian said he and his wife and their two kids enjoy watching hockey and doing a variety of outdoor activities.
"Obviously, Boulder City has a great variety of amenities and so many things to do," he said.
His position will be part of the Community Development Department, and he will report to Community Development Director Michael Mays.
According to city records, Festekjian's job is full time and his annual salary is $81,016.
Contact reporter Celia Shortt Goodyear at cgoodyear@bouldercityreview.com or at 702-586-9401. Follow her on Twitter @csgoodyear.