New area businesswoman all-in with Boulder City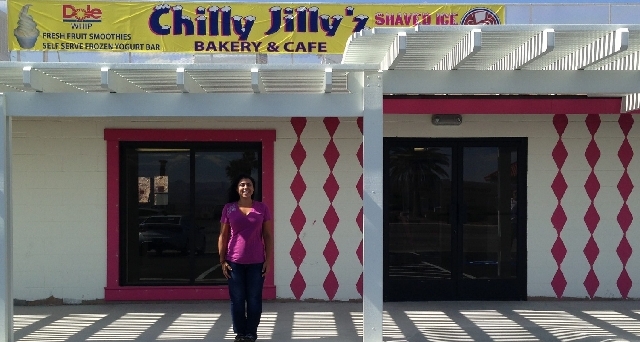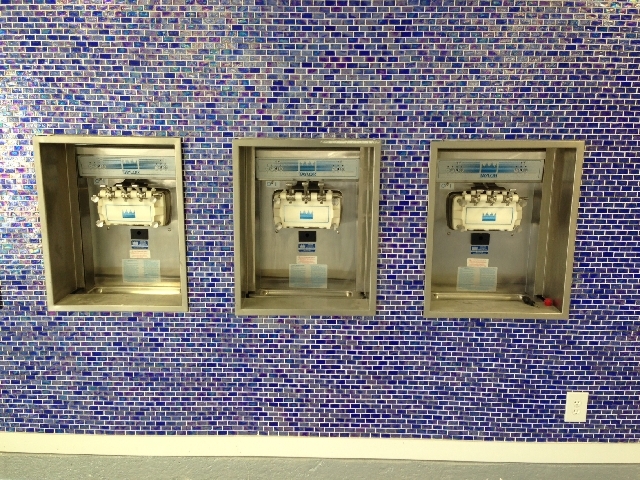 Some local businesspeople are wary about what will happen when Interstate 11 loops motorists on a 17-mile path around Boulder City. They fear they'll lose profits and customers.
Blueprints are drawn and funding for I-11 is almost a reality. But one merchant is optimistic.
"If you offer excellent customer service, great products and reasonable prices, people will come," Jill Quatrale, owner of Chilly Jilly'z on U.S. Highway 93, said.
She bought Marshall Plaza in February. She'll move her ice cream and coffee business from its current location at the former Boulder Bean, across the street, to an empty space in her recent purchase just before the busy Labor Day weekend.
A fresh coat of white and pink paint now covers the walls of what was once the Ladybug Nursery and Pool Services, a business B.J. and Bill Conklin owned for more than 20 years.
Some merchants share Quatrale's optimism.
"I rely mostly on locals, so (I-11) won't affect me," Kris Thompson, owner of the Boulder City Florist, which is in Marshall Plaza, said.
But some local businesspeople seem less enthusiastic.
"I think 30 to 40 percent of my regular business comes from tourists that are walking up and down the street," said Beth Walker, owner of Grandma Daisy's Candy and Ice Cream Parlor.
Thompson's Marshall Plaza neighbor, Vinny's Pizza owner Vinny Cimino, said, "I hope the best for Boulder City and local businesses."
Quatrale's investment in Boulder City wasn't based solely on profit potential. After spending several years in Los Angeles as a private equity fund accountant, she was looking for a change.
"I was very good at what I did, and I loved it," Quatrale said. "But I didn't want to do it forever."
Emotional reasons also prompted her move.
"I lost my dad when I was young," Quatrale said. "But I remember he always took me for ice cream."
Quatrale began Chilly Jilly'z four years ago with as a pushcart operation in Hermosa Beach, Calif.
In November, she moved to Boulder City with her partner Steve Bunch, leaving her pushcart behind and opening at her current site next to the Rebel gas station.
Quatrale's new location will create jobs.
"We plan on increasing our staff from two to 10 employees by creating positions for bakers, cake designers and cashiers," she said.
Besides jobs, Quatrale hopes her new venture will benefit Boulder City in other ways.
"I'm hoping with the opening of this business that we are going to draw more people from the Las Vegas area," she said. "Not just to patronize the store but the rest of the city and Lake Mead."