Museum bequeathed more than $100,000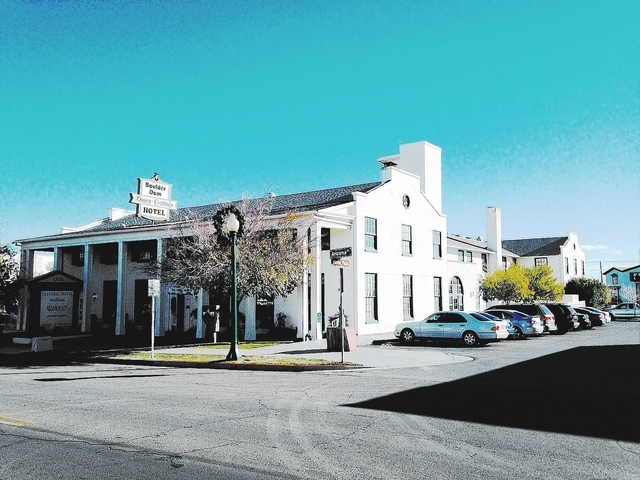 The Boulder City Museum and Historical Association is moving closer toward financial stability thanks to a large private donation and continued financial support from the city.
A donation of more than $100,000 was bequeathed to the museum by a private donor who died last year, museum director Bret Runion said.
However, the museum only recently received the money, which Runion said will be mostly used to pay down debt.
"We've been waiting for this for a long time," Runion said.
The museum would not disclose the name of the donor or the donation's specific amount.
The museum has struggled with debt and fear of closure since acquiring the Boulder Dam Hotel, where the museum is housed, in 2005.
The purchase of the 80-year-old hotel property on Arizona Street saddled the museum with a nearly $800,000 mortgage. A second loan in 2008 for a restaurant renovation added to the museum's debt.
However, the museum's debt has been reduced to $320,000 through a 2012 fundraising effort that netted nearly $400,000 from individuals and corporate donors, as well as a $300,000 interest-free redevelopment loan from the city. The loan, granted in 2012, will be incrementally forgiven each year until 2029.
The recent donation will reduced the debt to less than $200,000 this fiscal year, museum program officer Leslie Woodbury said.
Once debt is paid off, the museum will focus on maintenance and restoration efforts, she said.
"I really think we're a couple of years away from becoming ultra fiscally sound and making that building a beautiful state landmark that can tell the history of Southern Nevada," Woodbury said.
Additionally, on Feb. 25, the City Council awarded the museum $30,000 to assist in museum operations. The grant fulfilled the remainder of the museum's $95,000 request for operational assistance, which it requested during the city's 2013-14 budgeting process last year.
At that time, the museum was awarded $65,000 and advised by the council to return later in the fiscal year for the additional $30,000.
The city's financial assistance is part of the museum's plan to fund its annual $250,000 operational expense, Woodbury said.
Next year, the museum plans to reduce its request to $75,000, Woodbury said.
Seventy-five thousand dollars "is a very comfortable healthy number" for both the museum and the city, Woodbury said. It's 25 percent of operating costs, and that's where most museums function with regard to government assistance, she added.
The museum also receives $95,000 annually from hotel operations, Woodbury said.
"(Even) the Smithsonian (Institution) fundraises. If they're profit generating then they're Disneyland, they're not a museum," she said. "It will always be that way. You're not going to meet a museum that will sustain itself through entrance fees."