Mother, son arrested at Nevada Inn
January 15, 2014 - 1:47 pm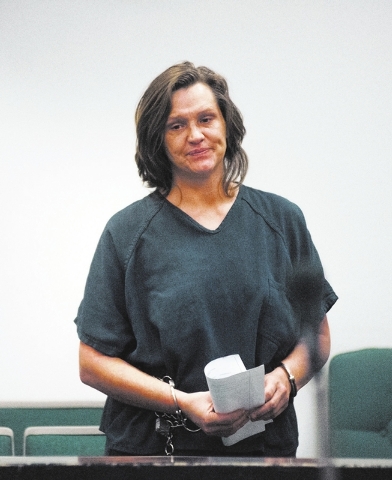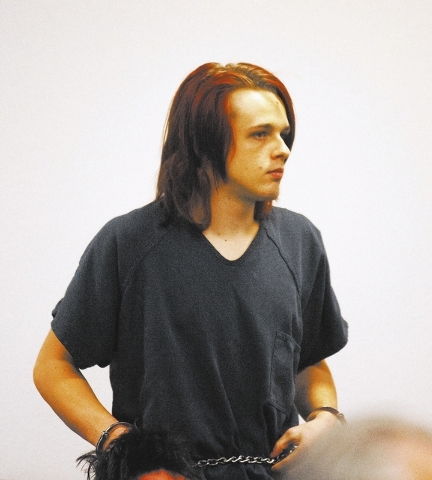 Police have arrested a mother and son in connection with local burglaries.
Alyssa Koligian, 39, and Andrew Koligian, 18, were arrested Sunday at the Nevada Inn and booked into Clark County Detention Center, police said.
The duo appeared at an arraignment Tuesday at Boulder Township Justice Court. They were each charged with two counts of possession of burglary tools, a gross misdemeanor; and two counts of possession of stolen property, a misdemeanor.
Alyssa Koligian asked Judge Victor Miller to release her and her son on their own recognizance.
"Our whole lives are here," she said. "School, work, everything."
However, Miller kept the bail for both at $44,000, which was originally set when they were booked into the detention center.
A Justice Court preliminary hearing for both is scheduled for 1 p.m. Jan. 28.
Stolen property, including jewelry, and burglary tools were found inside the room where the two were living, Boulder City Police said.
The mother and son are believed to be responsible for two recent burglaries, one residential and one commercial, and may be connected to additional burglaries, police said.
However, the investigation is ongoing, and the owners of all the recovered property have not yet been identified, police said.
"We don't know if they are the only ones involved in this, or if there are others out there, but we are pretty sure there are going to be additional charges filed once we start identifying the property," Detective Sgt. John Glenn said.
According to Glenn, police are aware of numerous people in Boulder City who could be committing burglaries.
"We have probably 30 people who are good for this type of stuff," Glenn said.
Police say there was an increase in burglaries in December, which continued into the new year.
Of the 10 burglaries reported since Dec. 1, seven were forced entries, with intruders prying open doors and breaking windows to get into residences, police said.
"Typically we don't get a lot of forced entries," Glenn said.
Items stolen include jewelry, coins, cash and other "miscellaneous, nonidentifiable stuff," Glenn said. "They aren't stealing CDs and stereos, cameras."
Mark Smith said his Ash Street residence was burglarized the afternoon of Jan. 6 while he and his wife were at work. He said the intruders pushed open the gate to his backyard and then broke into his house through the back door.
The thieves took mostly jewelry, valued at about $2,000, Smith said. They also took change, pocket knives, small antique pillboxes, a piece of petrified wood and other small items.
Smith said he has never been a victim of crime in the nearly 10 years he has lived in Boulder City and has enjoyed a feeling of safety. But that has changed with the burglary.
"It makes me feel more suspicious of who walks by and who drives by," he said.
Smith said he also might get a new dog because his chocolate lab died recently. He has always had a dog at home.
"Maybe they're not hitting when there is a dog in the house. Now here it is, three weeks or less after we lost our dog and our house gets hit," he said. "I was going to wait for a while before I got another one, but now I'm more adamant to get a dog."
To report suspicious activity, call Boulder City Police Department at 702-293-9224.