Monsters invade city: Devlin opens new museum devoted to film, TV creatures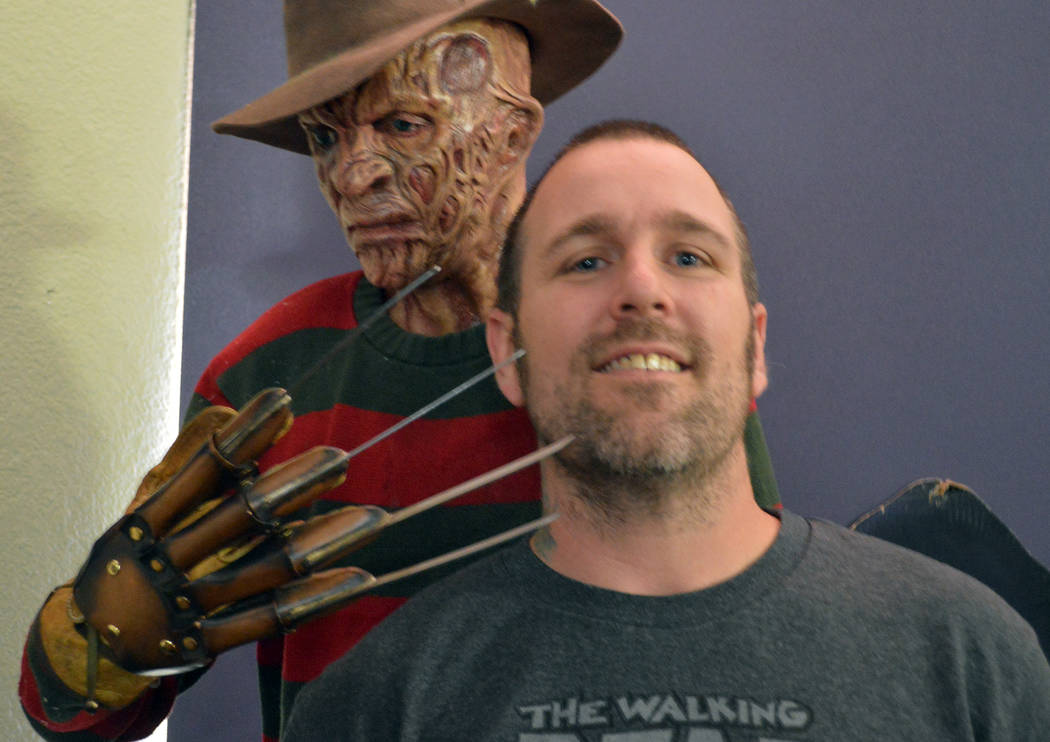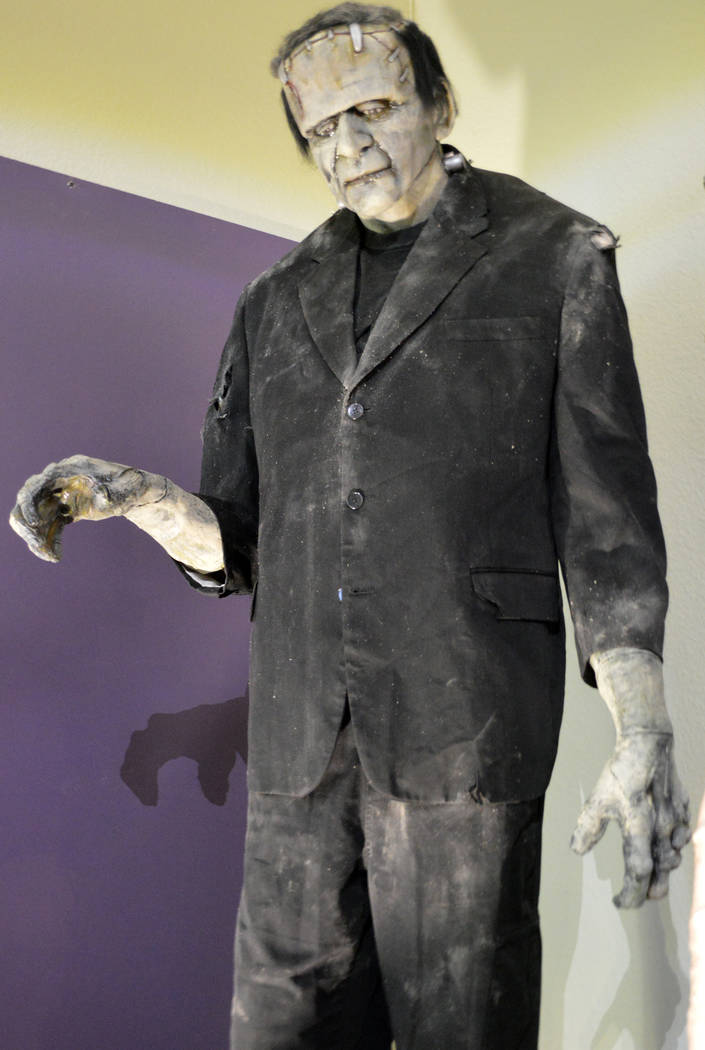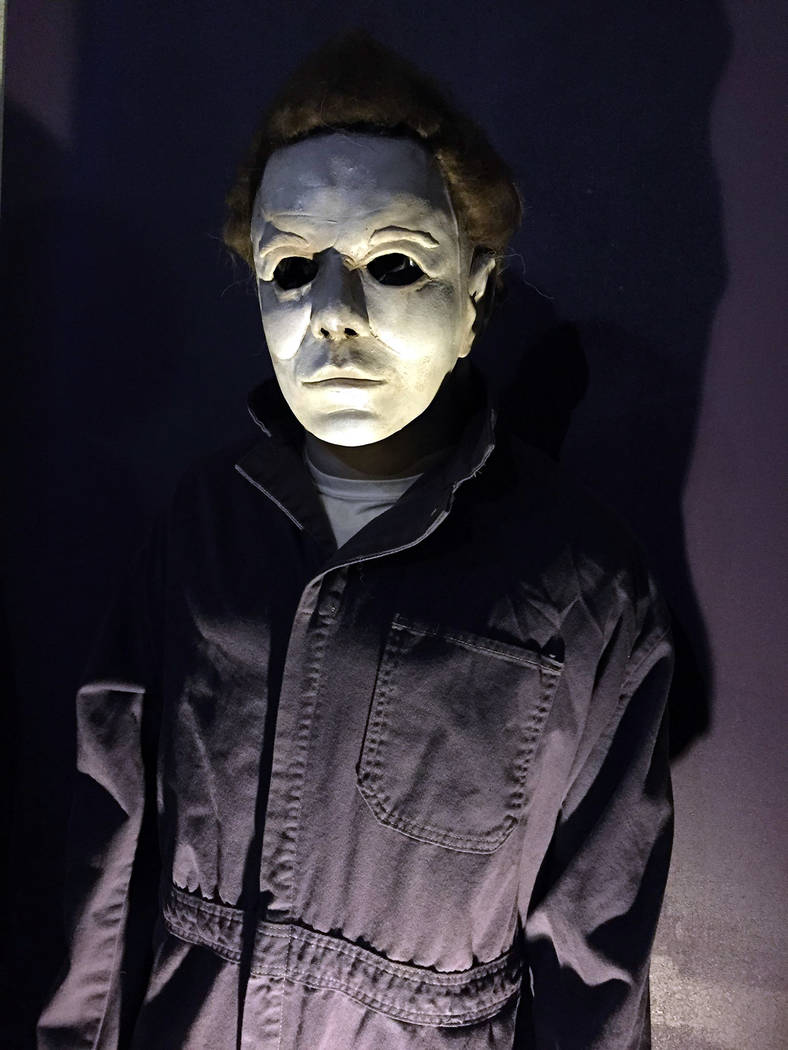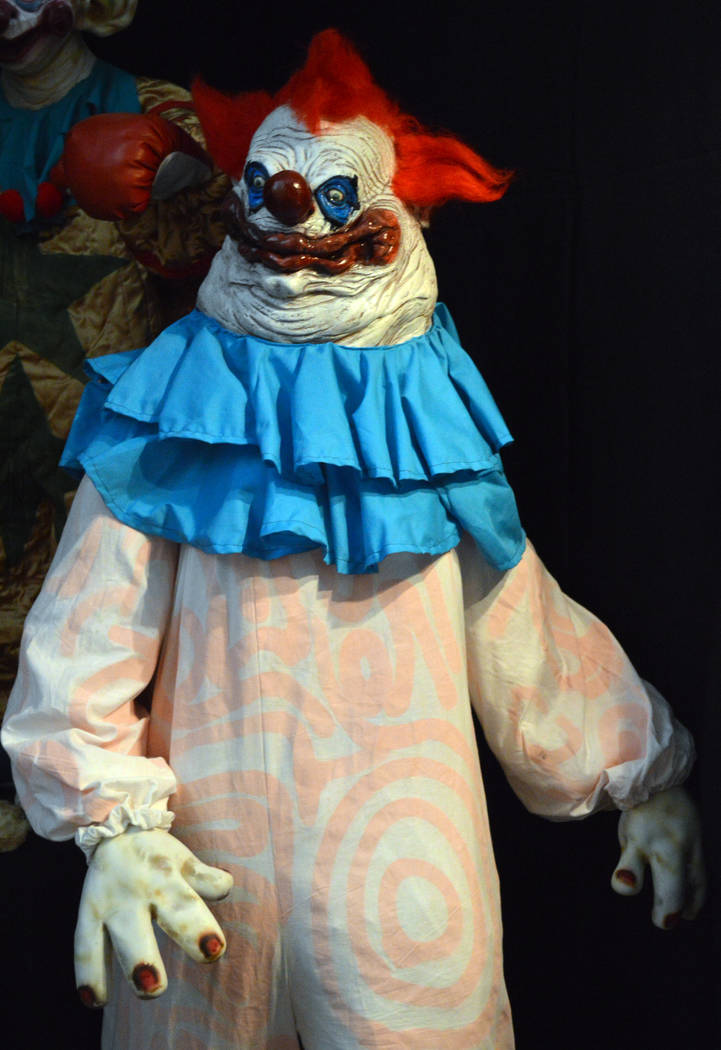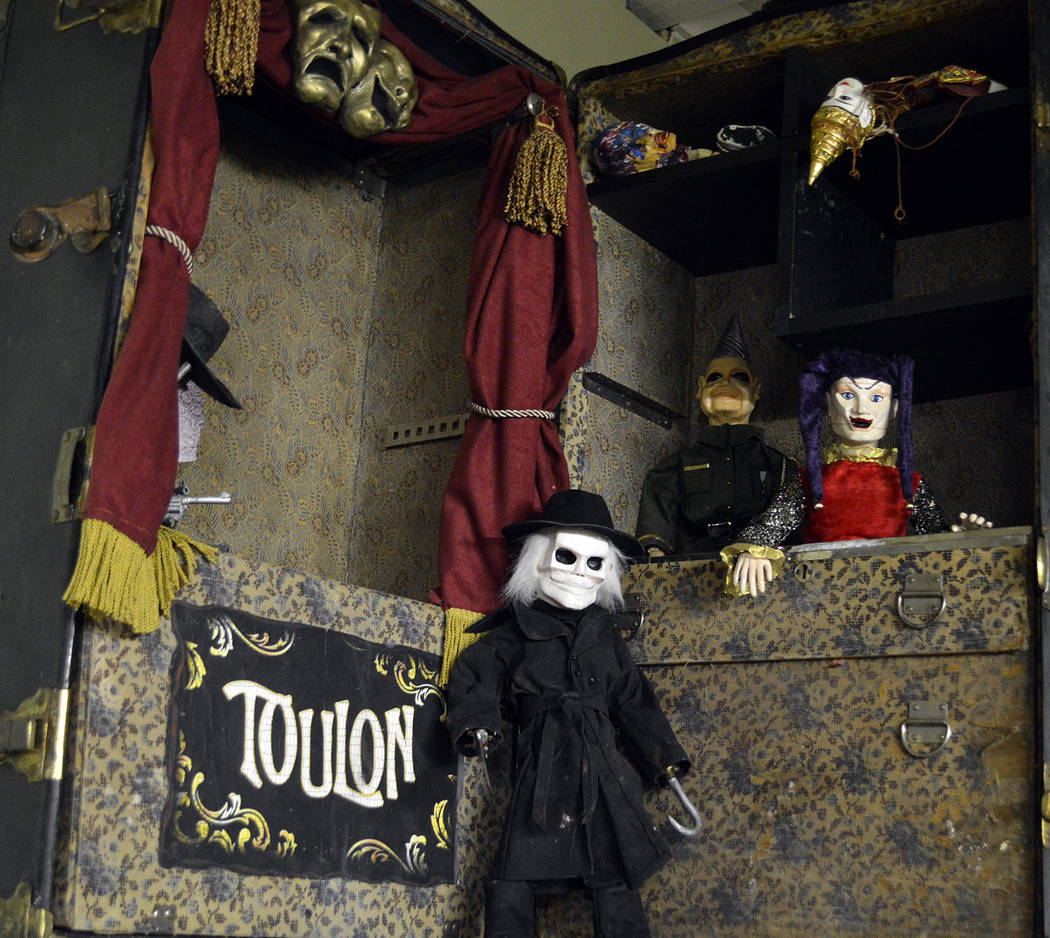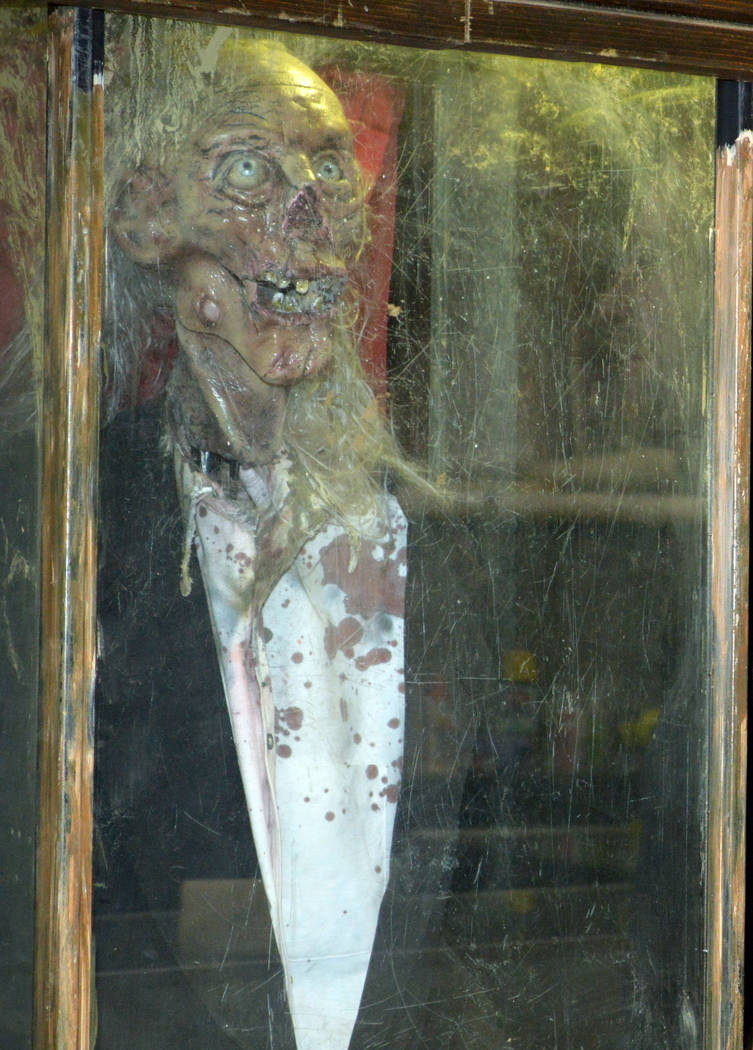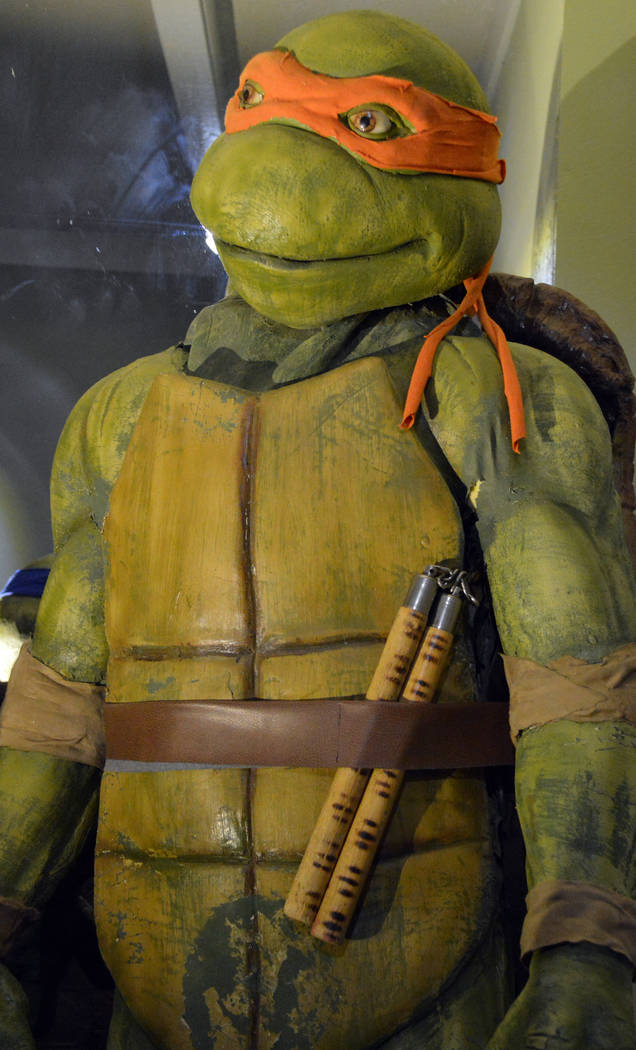 In July, people walking around Boulder City may see zombies or monsters milling around, as something new and spooky is coming to town: a monster museum created by local special effects artist Tom Devlin.
Growing up in the 1980s, Devlin's love of monsters drove his career in art and practical effects, and it's also given him the desire to help preserve the field, as well as the legacy of those who helped start it. This desire turned into Tom Devlin's Monster Museum at 1310 Nevada Highway, which is set to open Saturday.
As a kid, Devlin watched "He-Man," "Teenage Mutant Ninja Turtles" and "Toxic Crusaders."
"I loved 'Toxic Crusaders' because you could mix the toys," he said.
"Toxic Crusaders" was based on the horror film "The Toxic Avenger," which caused Devlin to really get into horror films. His first job was on "The X-Files" TV show.
"I wanted to do low-budget horror, but I ended up on the bigger shows and movies," he said of the start of his career.
Since starting on the bigger productions, Devlin has also done a lot of low-budget horror films as well as some other projects, including competing on the first season of the SyFy Channel's show "Face Off." He also designs Halloween masks with Trick or Treat Studios.
For the past 10 years, he and his wife, Lola, have had the idea for a type of monster museum that would showcase the art and practical effects of the genre. Shortly after moving to Boulder City a few months ago, they saw a vacant building on Nevada Highway, which they realized would work for the museum and realized they had to pull the trigger on their idea.
"I want to educate people about those artists who did revolutionary stuff with practical stuff," he said. "I like CGI (computer-generated imagery). I think it's good, too, but I just want people to remember the rubber monsters … Nobody talks about the people who paved the road."
Tom Devlin's Monster Museum will feature information and artwork on practical effects artists like John Chambers, who created the prosthetics for the original "Planet of the Apes" movies. Chambers was also part of the Canadian Caper, which was dramatized in the Academy Award-honored film "Argo."
"It's so exciting because it's combining our movie industry experience with our Halloween mask experience and rolling it all into one fun roadside America kind of experience," said Lola Devlin. "It's like all our past experiences fell into a blender and we couldn't be more thrilled with how things have been falling into place. We hope it becomes one of those gems people remember discovering on their travels."
There also will be Devlin's original artwork, highlighting television shows and films including "Teenage Mutant Ninja Turtles," "Creature of the Black Lagoon," "Planet of the Apes," "Army of Darkness," Child's Play" "Poultrygeist," "The Walking Dead" and "Puppet Master."
"Hopefully it's a fun place for people who like weird stuff," Devlin said. "I grew up in a place like this … and it shaped my life. I hope maybe I can inspire someone else."
Some of the artwork will be interactive and animatronic.
"I want this to be fun for families and not so scary that kids can't enjoy it," he added.
In addition, the museum will include a retail space with Halloween costumes and accessories for sale year-round, as well as movie and television memorabilia.
The Halloween accessories include masks made by Trick or Treat Studios in Soquel, California, where Devlin is an artist. Justin Mabry, vice president of art direction at Trick or Treat Studios, said has known him for about five or six years and is looking forward to the monster museum.
"We have the same interests, so it's a lot of fun," Mabry said. "When you're into monsters you pretty much have your own language that only a monster kid understands. The monster museum is great! It's like a portal to our childhood."
Admission is $13, but there are discount coupons available.
Contact reporter Celia Shortt Goodyear at cgoodyear@bouldercityreview.com or at 702-586-9401. Follow her on Twitter @csgoodyear.