McCoy won't seek third term on City Council
October 12, 2016 - 1:07 pm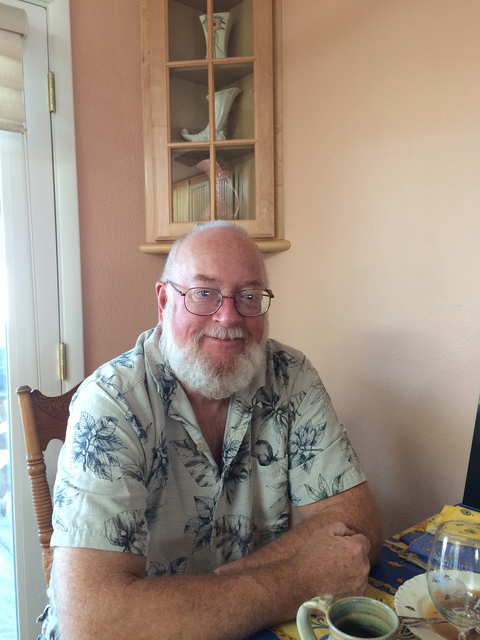 Boulder City Councilman Duncan McCoy announced he would not be running for re-election next term during Tuesday night's City Council meeting.
McCoy will continue to serve on the council until the end of his term in June of next year.
The two-term councilman said he decided to retire to spend time with his family and allow a new citizen to benefit the community.
"I am hanging it up after 40 years of public service to spend time with my grandchildren," McCoy said. "I am fine with being put to pasture and I have enjoyed being your councilman."
"He is such a gentleman," said Councilman Cam Walker, who was elected to the council at the same time as McCoy. "He has done an amazing job and helped move our city forward in a great way. I'm going to miss him.
"It will be a long fun, seven months while we still have him on the council. It's kind of like when a great athlete retires. He will have a great last season," Walker added.
Calling in from Maine where she was on vacation, Councilwoman Peggy Leavitt also said she would miss McCoy and his wisdom.
"I think it's going to be a big loss for our council. He is such a reasoned, smart man and makes great decisions for the city," she said, complimenting his ability to collaborate with fellow council members. "I think he makes his decisions with what he believes is the best decision for our residents."
Leavitt called McCoy a great, personal friend and said she respects him and his dedication to learning about the issues before making a decision.
"He always does his homework and is really well-informed. He takes his job seriously and has represented Boulder City extremely well."
McCoy was last elected in 2013, but no actual election was held since McCoy and Walker ran unopposed.
"I was always disappointed that we did not have an election the last time around," McCoy said. "I look forward to the opportunity to hear some robust debate on the direction of this town."
The councilman's decision to not run again in 2017 ends a long tenure of public service ranging from eight years in city council to 19 years as director of the Boulder City Library District.
When McCoy made his announcement, his years of service were acknowledged by a round of applause from the public and fellow council members.
Editor Hali Bernstein Saylor contributed to this story.
Contact reporter Max Lancaster at mlancaster@bouldercityreview.com or at 702-586-9401. Follow him on Twitter @MLancasterBCR.