Mayor cited for unwillful ethics violation: agreement sets up class for city officials
October 19, 2016 - 2:01 pm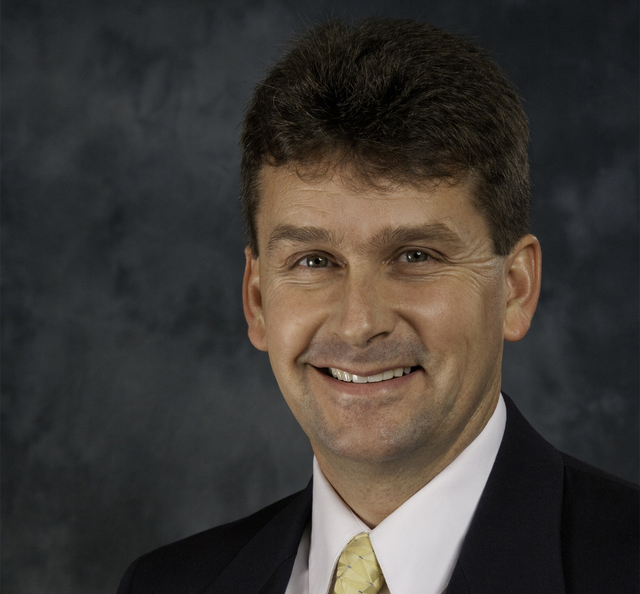 Boulder City Mayor Rod Woodbury agreed to take a government ethics class with other city officials after the Nevada Commission on Ethics agreed during a meeting in Las Vegas on Wednesday morning that Woodbury had committed an unwillful and unsubstantial ethics violation.
The commission meeting stemmed from the mayor's relationship with contractor Urban Jungle, which the mayor's law firm, Woodbury Law, used to represent.
On four separate occasions in 2014 and 2015 Woodbury voted on on matters pertaining to Urban Jungle as a councilman and mayor while his firm was representing the company. The commission concluded that Woodbury never abstained from voting on Urban Jungle matters and did not continuously disclose his professional relationship with the company to the public at City Council meetings.
The mayor did disclose that his law firm represented Urban Jungle at a City Council meeting on Nov. 12, 2014; however, he did not mention his relationship at three later meetings.
The commission concluded in its written agreement with Woodbury that "the disclosure should have occurred at every city meeting in which a matter involving Urban Jungle was acted on."
Woodbury said in a statement that he was unaware of later incidents that council acted on involved Urban Jungle and that he thought his first disclosure on Nov. 12, 2014, was adequate disclosure because it happened at a public meeting and was therefore public record.
"I disclosed the attorney-client relationship, and it became a matter of public record on the only occasion I was made aware that the client was the lowest bidder for the contract," Woodbury wrote.
The commission also concluded that Woodbury should have abstained from all votes pertaining to the company he represented because he was Urban Jungle's attorney of record.
"The nature of the attorney-client relationship necessitates abstention because the interest of Urban Jungle are statutorily attributed to Mayor Woodbury and could be affected by his official actions," the report stated.
Woodbury said that he voted on matters pertaining to Urban Jungle based on the counsel of Boulder City Attorney Dave Olsen.
"I relied in good faith upon the advice of the city attorney in disclosing and voting," Woodbury said.
The commission concluded that the violation was not willful because it was not substantial enough, Woodbury believed that his Nov. 12 disclosure was continuous, he had not been subject to any other violations, had been cooperative with the investigation, and that Woodbury had not received any financial gain as a result of his conduct.
Woodbury verbally agreed to all the stipulations of the agreement though he did not agree with the commission requesting a hearing.
"I respectfully disagreed that the request for an opinion on these insubstantial matters should have even been considered by the Commission, given all of the circumstances," Woodbury said in a written statement. "However, I ultimately agreed that a training session for our City Council and staff would help us all gain a better understanding of the Commission's interpretation of the rules governing disclosure and abstention on routine consent agenda items, and also help us design systems to ensure that we are fully aware of the identity of all parties involved in such items."
Woodbury did not admit to any ethics violations, unwillful or otherwise, and said that he does not agree with the commission's position on "Inconsequential, no-harm, no-foul matters like this."
The mayor has not yet signed the stipulation agreement, but said he plans to.
Urban Jungle has not been a client of Woodbury Law since April and according to the commission Urban Jungle represented less than 1 percent of Woodbury's business.
Contact reporter Max Lancaster at mlancaster@bouldercityreview.com or at 702-586-9401. Follow him on Twitter @MLancasterBCR.