Man found guilty in crosswalk-protest case
August 15, 2018 - 4:16 pm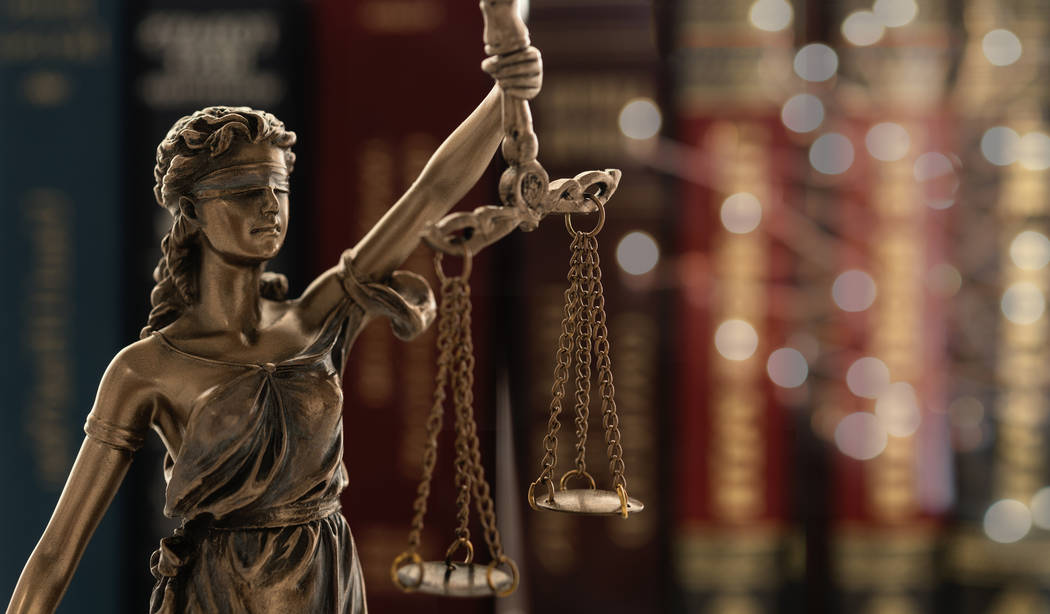 A Boulder City resident has been found guilty on four charges for protesting a police-sanctioned crosswalk enforcement event more than two years ago.
In a short hearing Tuesday, Aug. 14, Judge Margaret Whittaker found John Hunt guilty of failure to yield to a pedestrian in a crosswalk, impeding the ability of a driver to yield, obstructing a police officer and resisting a public officer.
The charges stemmed from Hunt's arrest June 8, 2016, when he repeatedly walked back and forth in the marked crosswalk in front of the McDonald's on Boulder City Parkway. The city originally dropped the charges in late June 2016 but refiled them June 5, 2017.
Hunt claims his actions were in protest of the enforcement detail.
Whittaker sentenced Hunt to 140 hours of community service.
"The city of Boulder City is satisfied with the court's decision that found Mr. John Hunt guilty on charges related to his crosswalk protest against a police-sanctioned enforcement activity," said Sue Manteris, a spokeswoman for the city. "The city encourages and upholds every individual's freedom to exercise rights protected by the First Amendment, provided it does not infringe upon the rights of others in violation of established law."
Stephen Stubbs, Hunt's attorney, said that he plans to appeal Whittaker's decision in district court.
"Nothing in this case has been normal from the beginning," Stubbs said. "This case has been ridiculous. … She cancels the hearing and declares him guilty."
Whittaker, who was handling the case after Boulder City Municipal Court Judge Victor Miller recused himself because his impartiality was questioned in district court, had ordered a briefing on a motion for vindictive prosecution after Hunt's trial concluded in May.
She set the date for the Aug. 14 hearing and ruling on vindictive prosecution in June.
Stubbs asked Whittaker about his past motion for vindictive prosecution during Tuesday's hearing. She said that was denied.
Whittaker finished stating her decision before city attorneys Gary Booker and Steven Morris walked into the courtroom and had to tell them her decision when they asked what happened.
Hunt was arrested by Boulder City Police Sgt. John Glenn and the dash-cam footage of the incident was called into question when Stubbs produced a surveillance video from a nearby business that did not seem to support the charges against Hunt and showed that Glenn seemed to be aware that he was protesting.
Additionally, two forensic experts for the defense analyzed the dash-cam footage and determined that it had been altered.
In a written ruling filed Jan. 4 before he recused himself from the case, Miller said the court found no signs that false evidence had been manufactured or that the prosecution withheld any "exculpatory evidence" related to dashboard camera footage of the arrest.
Stubbs said an appeal will start the case over because Boulder City Municipal Court is not a court of record. All the records in Hunt's case against the city will be gathered and submitted to district court.
Contact reporter Celia Shortt Goodyear at cgoodyear@bouldercityreview.com or at 702-586-9401. Follow her on Twitter @csgoodyear.