Lunch to raise funds for Patton foundation
February 21, 2018 - 3:20 pm
Updated February 23, 2018 - 11:46 am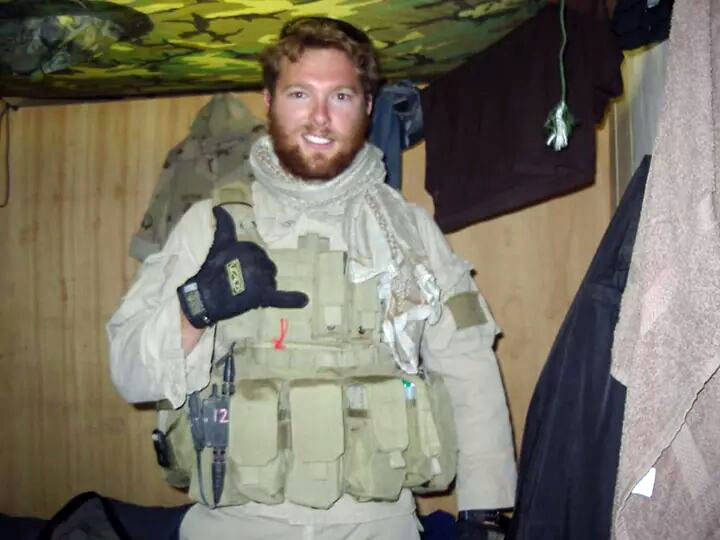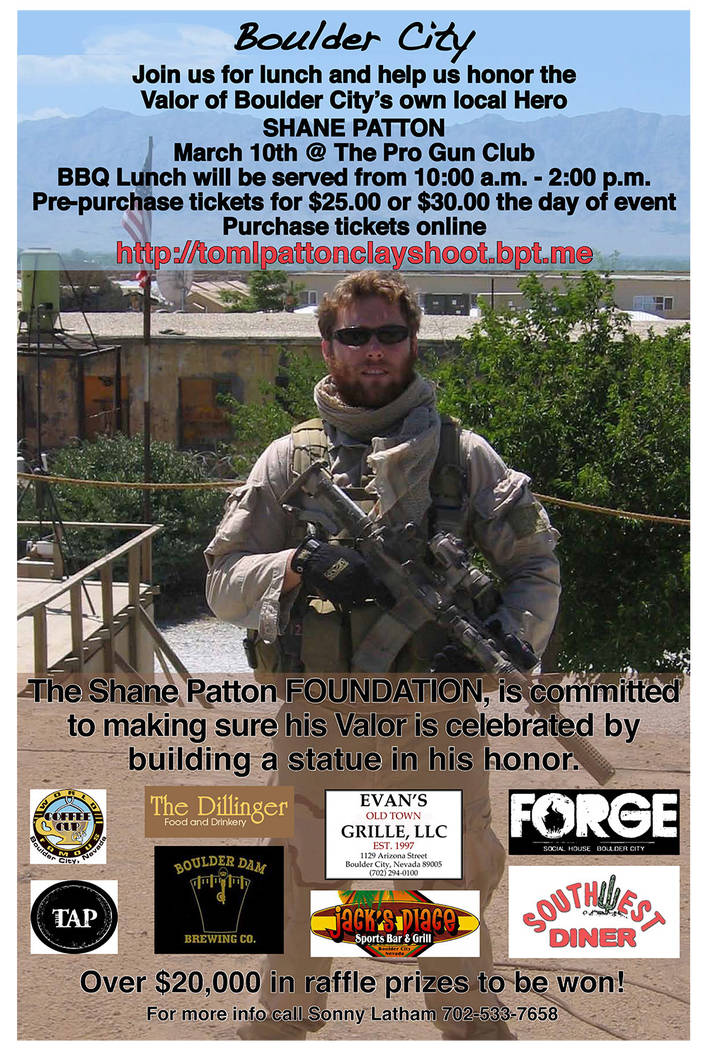 A local nonprofit is raising money to honor its namesake and war hero Shane Patton with a statue and has partnered again with the That Others May Live Foundation of Las Vegas for a joint fundraiser in March.
The fifth annual clay shoot will be held Saturday, March 10, at the Pro Gun Club in Boulder City, and all the proceeds from the barbecue lunch will go to the Shane Patton Foundation to erect a statue in honor of Patton, a 2000 Boulder City High School graduate and Navy SEAL who was killed in 2005.
The foundation has raised approximately $30,000 for the statue. Joel Pepper, one of the foundation's founders, said it wants to raise at least $150,000, as the cost for one starts at around $128,000.
The annual Military Sporting Clay Shoot Supporting the Children of Our Fallen Heroes fundraiser was started by Sonny Latham, Billy Blackwell and Chet Opheikens. In four years, it has raised $178,000 for the children of fallen soldiers.
Two years ago, Latham, an ex-Navy SEAL who trained with Patton's father, Jeff, asked Pepper to join the fundraiser, helping them to raise approximately $5,000 for the statue in 2016 and approximately $13,000 at the 2017 fundraiser.
"It's still always about the statue … If it takes us another year or two to make it an awesome thing, then that's what we're going to do," said Pepper, who was a friend of Shane Patton.
Lunch tickets are $25 in advance and $30 the day of the fundraiser.
Latham said the foundation is expecting more than 550 people for lunch, and people should order tickets ahead of time to ensure they get one.
Those attending the lunch also will be able to watch the clay shoot and visit different booths and vendors.
Patton was one of 11 Navy SEALs and eight U.S. Army Special Operations aviators killed during Operation Red Wings in Afghanistan. The story of the battle was told in the book "Lone Survivor: The Eyewitness Account of Operation Red Wings and the Lost Heroes of SEAL Team 10" by survivor Marcus Luttrell and its subsequent movie, "Lone Survivor"
According to Pepper, Patton is the only veteran from that operation to not have a statue in his hometown.
The lunch fundraiser also will be the first chance for people to purchase 2018 Shane Patton Pub Crawl T-shirts for $35.
"Attendees should buy one and get lunch and have a good time," Pepper said.
The 2018 Shane Patton Pub Crawl will take place April 21 in downtown Boulder City. Proceeds from the T-shirt sales go to the foundation for local scholarships as well as the statue. For the pub crawl, those with shirts get discounted drinks at various restaurants in town.
Last year, the foundation sold 700 shirts, and the goal this year is to sell 1,000.
Lunch tickets can be purchased at tomlpattonclayshoot.bpt.me.
Contact reporter Celia Shortt Goodyear at cgoodyear@bouldercityreview.com or at 702-586-9401. Follow her on Twitter @csgoodyear.