Locks, lights limit criminals
February 14, 2018 - 4:31 pm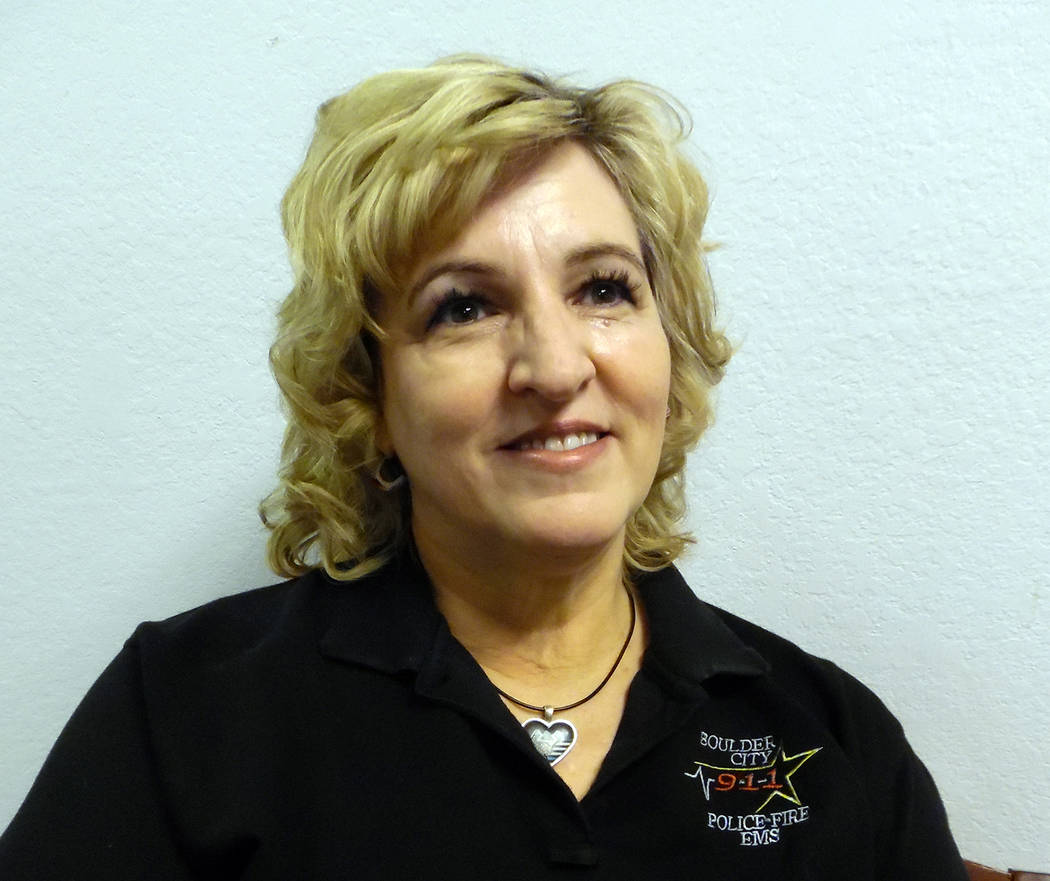 This week, on social media, someone commented that burglaries are "rampant" in Boulder City. This week we had a grand total of one burglary reported.
While I won't claim Boulder City is immune from any type of crime, I will say that we have a relatively low rate of burglaries — an amount limited even more due to homes and vehicles that are properly locked, lighted and have landscape trimmed to provide good visibility.
Homes that are locked with vehicles, equipped with garage door openers, that are not seem to be a favorite target. The more dangerous issue to those targets is that doors from the garage to the home are frequently unlocked, and a garage door opener allows complete access to the home that may contain sleeping family members.
In all areas there are opportunists who wait to see newspapers pile up, no activity in the home, social media posts showing the residents on vacation, etc. We suggest that you have someone come and go from your home frequently to check the house and water the plants,.
Timers can turn on and off lights on a regular basis, making the home less vulnerable. Frequent pictures or video recordings of your home and belongings and a written inventory of names, brands and serial numbers can be invaluable when high-priced items are taken. Trim foliage, install good outside lighting and lock all doors and windows.
The largest attraction to Boulder City by outsiders who want to commit crimes is our elderly population, who are traditionally more trusting and vulnerable.
And, for goodness sake, post pictures and tales of your adventures on social media sites after you return home.
Feb. 1. Welfare: An elderly resident reports threats, burglary and assault from person or persons she cannot see, hear or point out at 12:09 a.m. in the 1400 block of Medical Park Drive.
Fight: Several callers report two men duking it out alongside the roadway near two vehicles at 11:44 a.m. in the area of U.S. Highway 93 and Veterans Memorial Drive.
Thought for the day: It's especially important to stay kind to elderly folks who may be experiencing some age-related issues and are frightened at the prospect of being a victim.
Feb. 2. Robbery: A man slips a note to the teller asking for a specific amount of money and advises he is armed at 9:35 a.m. in the 1000 block of Nevada Way.
Follow-up: An officer went out to check a camp set up in the desert area that will be tagged for removal at 5:22 p.m. in the 600 block of Avenue D.
Thought for the day: All parties involved moved swiftly and safely to report, respond and apprehend the suspected robber.
Feb. 3. Accident: Another agency advises us of a hit-and-run accident at 11:22 a.m. in the area of U.S. Highway 93 and Veterans Memorial Drive.
Welfare: The caller would like us to check the welfare of a barefoot woman who stated she has taken drugs and is now lying in the dirt out in the desert area at 11:54 a.m. in the 600 block of Wells Road.
Thought for the day: The life of an addict can be a stark reality check for someone not accustomed to it.
Feb. 4. Vagrancy: Officers discover the resident of the camp is pretty speedy on a BMX bike, leaving behind a camp and a can of soup at 5:10 p.m. in the 1100 block of Elm St.
Traffic: Officers pair with the National Park Service, Nevada Highway Patrol and Arizona Department of Public Safety to stop a speeding vehicle that eventually crashes in park service jurisdiction. The driver flees on foot at 10:19 p.m. in the 1000 block of Nevada Way.
Thought for the day: The fleet-footed driver eventually creates a barricade situation and causes a lot of unnecessary drama for all.
Feb. 5. Threats: The neighborly disagreement takes a turn when one of them shows up with a weapon at 2:05 a.m. in the 1200 block of Potosi Street.
Burglary: The subject returns home to find it has been entered and items have been taken at 7:31 p.m. in the 600 block of Granada Drive.
Thought for the day: Neighbors keeping an eye open for unusual activity can be a blessing.
Feb. 6. Auto theft: A red Honda Civic was taken sometime during the night at 5:22 a.m. in the 1500 block of Mancha Drive.
Structure fire: A house is made uninhabitable after a fire in the attic causes major damage at 6:42 p.m. in the 600 block of Avenue M.
Thought for the day: Thankfully, no one was injured in the fire.
Feb. 7. See person: A subject is in the lobby to discuss a "plan" after he wants to leave town before his court date at 11:38 a.m. in the 1000 block of Arizona Street.
Suspicious: A subject was contacted after he remained stationary for an extended time in the middle of the roadway at 3:32 p.m. in the area of Avenue A and Wyoming Street.
Thought for the day: The subject on foot stated he got the urge to "think" at that very moment.
Call(s) of the week: Assist: Officers are flagged down by a taxi driver who has a severely inebriated passenger who stated he lived somewhere near Claremont. Communication is somewhat limited, as the man is from Singapore and has no identification. Officers determine that the subject may indeed want Claremont — in another state — and return him, in the taxi, to his hotel of origin in Las Vegas on Feb. 4 at 4:20 a.m.
Tina Ransom is a dispatcher with the Boulder City Police Department. She is coordinator of the Boulder City Citizen's Academy.