Local sentenced for attempted sexual assault with minor
August 7, 2013 - 12:33 pm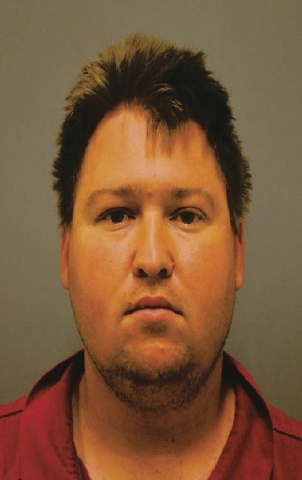 A local man has been sentenced to at least five years in state prison in connection with grabbing a 6-year-old girl in a Henderson park in March.
Boulder City resident James Harlen Allen plead guilty to one felony count of attempted sexual assault with a minor under 16 years of age, and one count of felony coercion.
Allen was sentenced Aug. 1 by District Judge Michelle Leavitt to five to 15 years for the attempted sexual assault, and two to six years for the coercion conviction. The coercion sentence will be served concurrent with the attempted sexual assault sentence.
Allen, 31, will eligible for parole in 2018, but must register as a sex offender upon release. He will require lifetime supervision as well.
Allen was arrested for a March 17 incident when he grabbed a 6-year-old girl as she tried to leave the restroom at Mountain View Park on Wigwam Parkway in Henderson. The girl told police she saw a man playing with a tennis ball near the baseball field at the park. He was smoking a long cigarette and bouncing the ball against the outside wall of the restroom, according to the Henderson Police report.
After asking the girl to retrieve the ball, which she did, the girl went into the empty restroom. Soon afterward, according to the girl's statement to police, Allen came to the door and asked if she was done.
Allen blocked the girl as she tried to leave, then put his hand over her mouth, telling her to spit out her gum. When she didn't comply, he attempted to put his hand in the girl's mouth. When she started screaming, Allen let her go, then fled the scene.
The girl told police she thought she was going to get "taken."
He told police before his arrest "I guess I did put my hand on her mouth," adding, "Maybe I was seeing if I could have a little fun."
A witness told police he saw the attempted assault, while two other witnesses saw Allen leaving the park in a faded red Volkswagen Golf.
After seeing news reports March 18, a woman contacted Henderson police to report a similar incident March 15 at the same park.
Allen was arrested March 19 after being identified in a photo lineup by the woman, who claimed Allen had approached her young daughter, too.
After being picked out of a photo lineup, Allen was identified as working at an assisted living center less than 2 miles from the park. He had a 1987 Volkswagen registered in his name.
Henderson Police interviewed Allen on March 19 at his work, where he was taken into custody.
Boulder City Police said in March that Allen had no history with local police.