Legal tangles may keep closed motocross track from flattening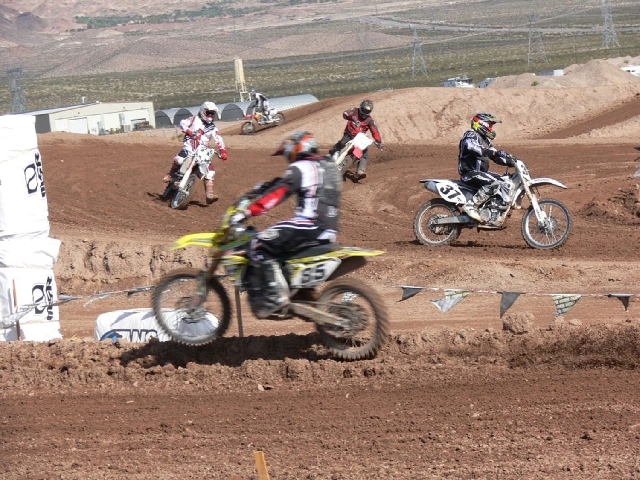 The city received no bids during a recent request for proposals for the operation of its dormant motocross track.
The City Council was presented in March with the option of seeking a new bid, or flattening the existing Eldorado Valley dirt course.
The council voted to seek a bid rather than remediate the property, which Public Works Director Scott Hansen estimated would cost $70,000.
"It's a bit of a tough situation, do we go out there and level, that would cost us money … or let someone come in an operate?" Hansen told the Boulder City Review in June.
The city first advertised the request for a bid June 6.
A pre-bid meeting, where interested parties could meet with city officials and take a tour of the 50-acre site, was scheduled for June 20. Nobody came. And no bids were received by the July 11 due date.
Hansen told the Boulder City Review in June that he was "not optimistic" that the city would find a bidder, but he understood the council's decision.
At the June 11 council meeting, Councilman Cam Walker said that the city should not abandon the course simply because of difficulties with the previous operator.
"I think it's hard just to scrap it altogether because there were some challenges before," he said.
The City Council voted in February to terminate the lease with Boulder City Motocross operator, BCMX, which had not paid rent since July 2012.
Hansen said he will bring an item to the council at Tuesday's meeting, and he hopes to get direction to flatten the track, which he said is a liability to the city.
About twice a month, holes in the fence, made by people sneaking onto the track, have to be repaired, Hansen said.
"I'm hoping to get direction to go ahead and make that site safe," Hansen said. "That means flatten it out so we don't get people out there cutting the fence and pushing the fence down and getting in there."
However, the city's involvement in two separate lawsuits related to a death and an injury that occurred during the track's operation may prevent the city from flattening the course.
Outside legal counsel for the city has advised it not to flatten the track to avoid a claim of spoliation of evidence, City Attorney Dave Olsen said.
"Deliberate destruction of evidence amounts to the same thing as suppression of evidence," Olsen said. "This creates an attractive nuisance nightmare. But it is better to chase people off the property than it is to lose a multimillion-dollar lawsuit for failing to follow the advice of legal counsel."
The city's lease with BCMX was signed in 2007, initially for 30 acres, and later expanded to include 50 acres.
Boulder City Motocross has been closed since Jan. 1, 2012, according to its website.