Lake Mead adds Wi-Fi service within park
September 6, 2017 - 2:28 pm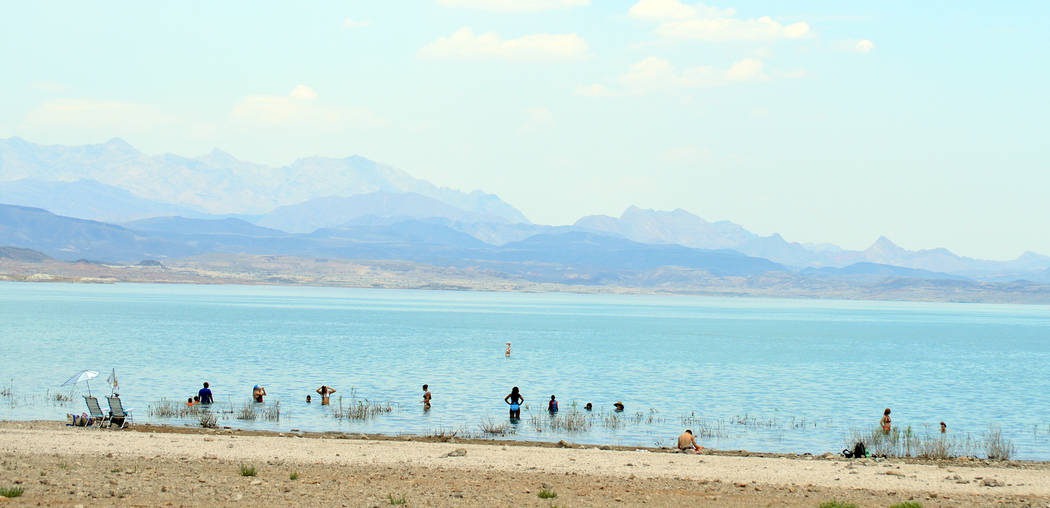 Wireless internet is now available throughout Lake Mead National Recreational Area for the first time since the park opened in 1936.
"The way people gather and share information has changed," said Lizette Richardson, park superintendent. "Visitors are looking for more than a park newspaper and map. Today, people search online for hike information, to read reviews, to watch videos from other hikers and to download maps. Offering Wi-Fi allows our visitors to do that, enhancing their visitor experience and providing an added element of safety."
The fee-based service, provided by AccessParks, is available in the park's developed areas including Boulder Beach, Lake Mead RV Village, Hemenway Harbor, Las Vegas Bay and Callville Bay. It is also expected to be added at Katherine Landing, Cottonwood Cove, Willow Beach, Temple Bar and Echo Bay later this year.
Public Affairs Officer Christie Vanover said public Wi-Fi had been available at the visitor center and park headquarters for years, but there was no previous infrastructure in place within the park to offer this type of service before.
The internet service will feature download speeds capable of sending and receiving voice, video and data over any device with Wi-Fi capability.
"Our team has decades of experience delivering broadband Wi-Fi to the most remote regions on the planet," said Tim Rout, chief executive officer for AccessParks. "We are thrilled at the opportunity to design, build and manage true broadband for our nation's parks. Our revolutionary technologies for fiber optic-fed Wi-Fi deliver speeds you would expect at home, at no cost to the government or venue operator. This is enabling park visitors of all ages to stay longer, learn more and share more of their park adventures with others."
To access the wireless service, one should choose AccessParks in the wireless settings on any mobile device or computer while visiting a serviceable location. Then, open a browser and select a package. Subscription rates are $4.95 per day, $14.95 per week and $29.95 per month per device. There are no data caps.
The subscription will be valid at every location within the park where service is available, and AccessParks offers customer support 24/7 by calling 1-888-507-1128.
"Our park vision is to inspire and challenge everyone to find their connection to Lake Mead National Recreation Area," Richardson said. "Offering wireless internet allows visitors to easily share that connection with the world."
Contact reporter Celia Shortt Goodyear at cgoodyear@bouldercityreview.com or at 702-586-9401. Follow her on Twitter @csgoodyear.