Judge recuses self from crosswalk protest case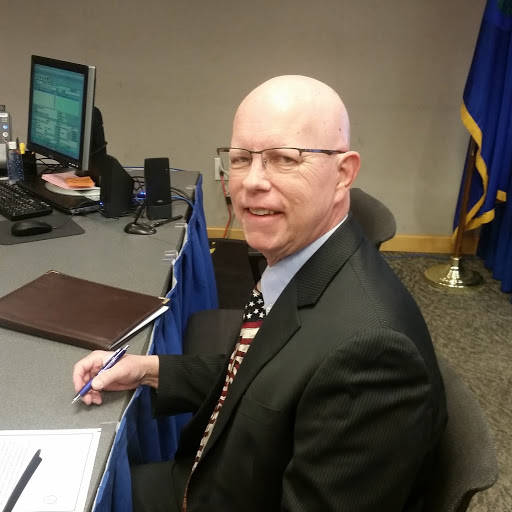 Boulder City Municipal Court's judge has recused himself from the city's crosswalk protest case because his impartiality has been questioned in district court.
"I did it to avoid the appearance of impropriety," said Judge Victor Miller.
On Monday, April 9, Miller issued an order of recusal that said attorney Craig Anderson of Marquis Aurbach Coffing, who was retained by the city to represent him in a case regarding a gag order he issued, "apparently gleaned" a statement of facts from a separate pending case in federal court.
Miller said that the rules of judicial conduct require a judge to disqualify him- or herself when the judge's impartiality might be reasonably questioned.
"Once the attorney filed things I hadn't approved that seemed to favor one side, that left me without the ability to correct myself in the minds of the people," he said.
Miller said he did not provide the questionable information to his attorney and did not know it was included in the response to the case filed against him in Nevada's Eighth District Court until he was provided with a copy of it the morning of April 5 before a hearing about the gag order.
"Therefore, in light of the attorney acting on behalf of the undersigned judge filing a statement of facts relative to this case in another action in district court (even though it was without the judge's consent or knowledge) this could reasonably lead to the appearance of partiality," he wrote in the recusal. "As a result, the undersigned judge must recuse himself from further action on this matter."
The April 5 district court hearing was for a petition for a Writ of Mandamus filed in March by attorney Stephen Stubbs, attorney for Boulder City resident John Hunt, who was arrested on several charges after a crosswalk protest against a police-sanctioned pedestrian enforcement event. Stubbs sought to restore his right to free speech that he said Miller took away from him through the gag order he issued in the city's case against Hunt.
"Judge Miller did the right thing by recusing himself," he said in a written statement. "It was disheartening to see Judge Miller and City Attorney Steve Morris working together, with a joint attorney, in their quest to find my client guilty without due process. Judge Miller has shown his true colors: illegal ex-parte communications, secret collusions with City Attorney Steve Morris, his ecclesiastic leader, conflicts of interest, and an unconstitutional gag order. Now, I hope my client gets a fair trial."
During the hearing and in his reply to Miller's response filed in the case, Stubbs said that including information from a criminal case that had not yet gone to trial in Miller's court was wrong.
"Before trial, Judge Miller has prejudged John Hunt and adopted, verbatim, the city of Boulder City's facts as set out in their motion for summary judgment in the federal civil rights case," he wrote in his reply.
Stubbs also said that since Miller has the same attorney as the city in Hunt's federal case against Boulder City, it is "literally impossible" for the city and Miller to have avoided improper communication.
Stubbs said the collusion and one-sided communication was proven by Morris' statement in support of Miller that was submitted for the district court case.
Hunt's case will be transferred to a pro tempore judge of the Boulder City Municipal Court, and Miller does not think this will delay the criminal trial scheduled for May 23 and 24.
The gag order issued Feb. 22 was because of a social media post Stubbs made about then-Acting City Attorney Morris, which said he did not care about the First Amendment.
The Judge Susan H. Johnson of the Eighth District Court will write an order in the district case about whether the gag order violated Stubbs' First Amendment rights.
Contact reporter Celia Shortt Goodyear at cgoodyear@bouldercityreview.com or at 702-586-9401. Follow her on Twitter @csgoodyear.