In the POOL: City participates in program that insures, supports staff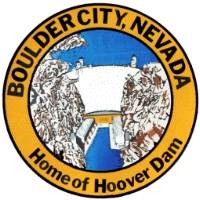 Part insurance, part human resources and part professional support, Nevada POOL/PACT helps ensure Boulder City has the insurance coverage and human resources support it needs.
The Nevada Public Agency Insurance Pool (POOL) was formed in 1987 when some of Nevada's public entities "pooled" their resources to receive better casualty coverage at a reasonable cost. Nine years later, the Public Agency Compensation Trust (PACT) was organized to provide workers' compensation coverage to the membership.
Both pools are owned, controlled and governed by their members.
"Boulder City has been a part of it for about 10 years. … One of the biggest helps is with our human resources," said Councilman Kiernan McManus, the city's representative for POOL/PACT.
Not only does POOL/PACT provide different professional training and seminar opportunities, but it also provides the city with manuals on the best human resource practices.
"I think that's a real benefit," McManus said.
It also provides governmental ethics and open meeting law training for all city employees, along with council, committee and organization members.
"It's something the city may find difficult on its own," he said.
Another benefit is the liability insurance coverage POOL/PACT provides to its members.
City Attorney Steve Morris said the city uses this coverage as it pertains to legal matters, usually civil rights actions and tort claims against the city and/or its employees.
"If the city and/or its employees are named as defendants in a legal action for claims covered under the policy for liability coverage, the defense of the action is tendered to POOL/PACT," he said. "If the tender of defense is accepted, POOL/PACT retains outside counsel to represent the city and/or its employees in the action. In these actions, POOL/PACT covers the attorneys/fees and costs (minus the deductible), and any settlement or judgment that may occur in the action."
According to Finance Director Diane Pelletier, the city's premium for this coverage was approximately $458,000 for the 2018 fiscal year and approximately $480,000 for the 2019 fiscal year. It pays about $4,000 more for a separate airport insurance policy. The deductible for the city's liability cases is $10,000.
Some recent instances where the coverage has been used include former police chief Tom Finn's wrongful termination case against the city, an attorney's writ of mandamus case against Judge Victor Miller and resident John Hunt's civil case against the city stemming from his arrest during a police-sanctioned crosswalk enforcement event.
Morris said POOL/PACT is also used any time there are accident or injury claims or cases that occur on city property.
POOL/PACT members include counties, cities, school districts, special districts and towns.
Contact reporter Celia Shortt Goodyear at cgoodyear@bouldercityreview.com or at 702-586-9401. Follow her on Twitter @csgoodyear.