Improvements to Fifth Street underway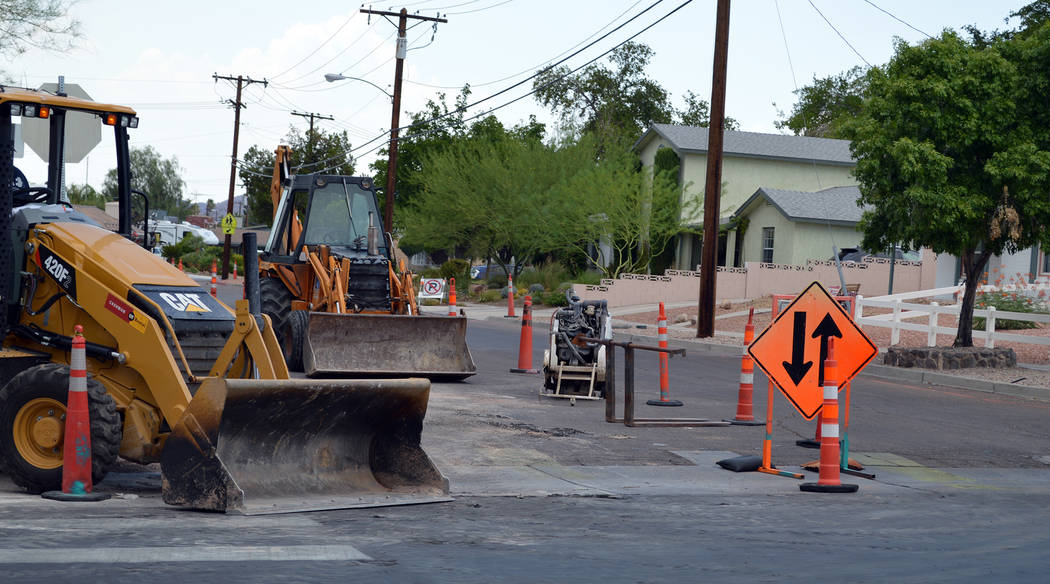 Work began Monday and will continue through the month on Fifth Street as the first part of a street reconstruction project in the city.
The project includes road and utility improvements and will encompass Fifth Street from Avenue B to Aztec Place. It's part of the Arizona Street reconstruction project, which is scheduled to begin in September and will include underground utility installations; sidewalk, curb and gutter replacements; and pavement replacement on Arizona Street between Nevada Way and Utah Street.
"The Fifth Street reconstruction project includes underground electrical work, water service and fire hydrant replacements, installation of new street lights, concrete and asphalt work," said Scott Hansen, public works director and acting city manager. "The asphalt will be completely removed and replaced with a new street."
The roads will not be closed during construction.
"The road should be open at all times, although there will be times there are flaggers stopping vehicles to direct one-way traffic," Hansen said. "Work in front of driveways will require closure for a few hours at a time, but residents will be notified and given an opportunity to move their vehicles out in advance."
The contractor, Foxy Construction LLC, was the low bidder for the project with a cost of $262,220.
According to Hansen, funding for the project will come from the Regional Transportation Commission of Southern Nevada. The RTC previously gave the city $1.25 million for street reconstruction projects.
"The reason the funding agreement is so much more than the low bid is the fact public works broke this into a small project to make sure Fifth Street is completed while school is not in session," Hansen said. "The rest of the RTC roadway funding will go toward the Arizona Street reconstruction project. The utility work associated with the project (electrical and water) will come from the utility fund."
Foxy Construction is expected to finish the work by Aug. 10.
Contact reporter Celia Shortt Goodyear at cgoodyear@bouldercityreview.com or at 702-586-9401. Follow her on Twitter @csgoodyear.