I-11 to open with ceremony Aug. 9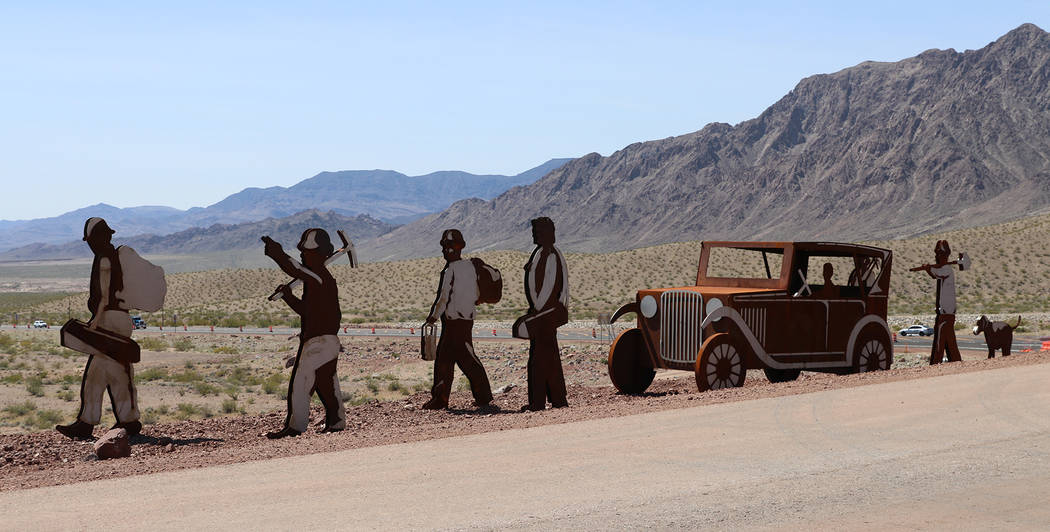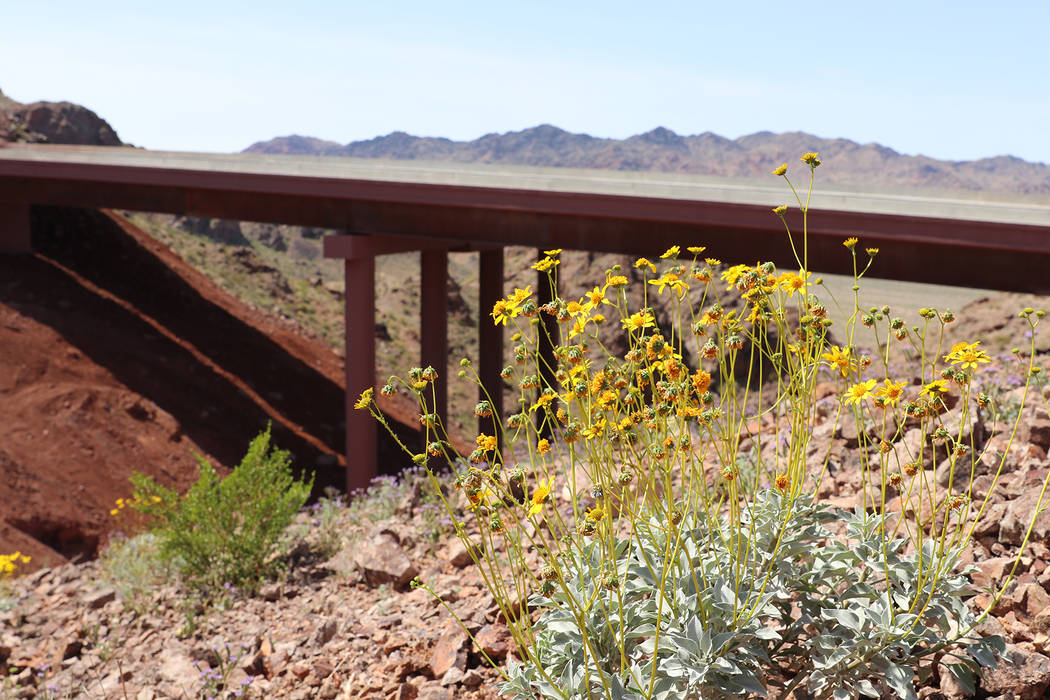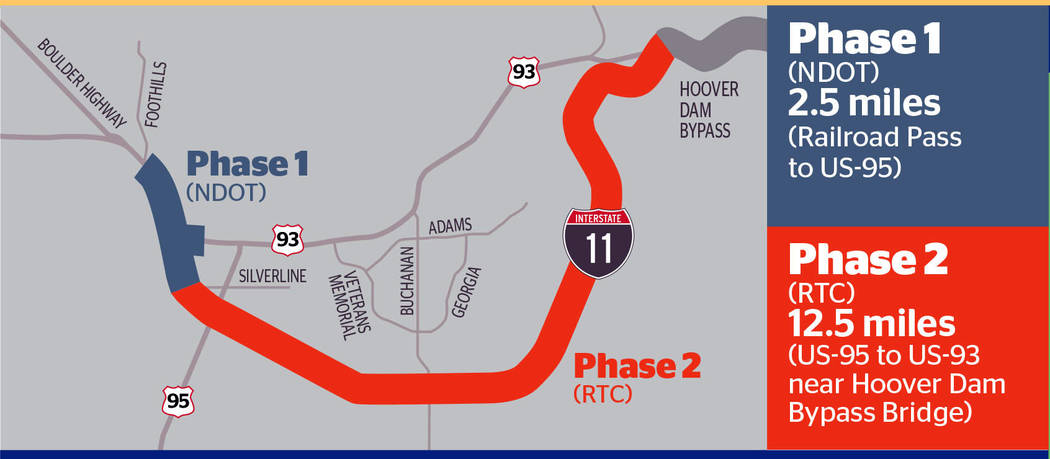 The opening of Interstate 11 outside Boulder City will be celebrated with a ceremony late next week at a scenic overlook on the highway.
It begins at 11 a.m. Thursday, Aug. 9, and the public is invited.
Those attending can access the outdoor ceremony by taking the on-ramp to Interstate 11 from U.S. Highway 95, heading south toward Arizona. Attendees will then drive approximately 10 miles down the interstate to the overlook where the event will take place. "Since the groundbreaking, we have managed to stay on budget and ahead of schedule," said Tina Quigley, general manager for the Regional Transportation Commission of Southern Nevada. "We are extremely grateful to our Boulder City community for their patience and support over the past three years."
The bypass will open to traffic heading south that morning, with northbound lanes open later that day around 1 p.m., according to Monika Bertaki, spokeswoman for RTC.
Construction on the 15-mile stretch of four-lane interstate began in April 2015. The highway includes interchanges at U.S. Highways 95 and 93, 10 bridges, four wildlife undercrossings, one wildlife overcrossing, an off-highway-vehicle crossing and a scenic parking area overlooking Lake Mead.
Construction cost $318 million, with funding coming from the federal government, the state, the Nevada Department of Transportation and the RTC.
"The new Interstate 11 improves motorist safety and convenience while reducing travel time by 30 minutes with a direct link that has higher travel speeds and no signal lights," said NDOT Public Information Officer Tony Illia. "It also enhances mobility, efficiency and reliability for motorists, residents and visitors while creating a vital new link for the movement of interstate goods and commerce, thereby ensuring Nevada's global trade competitiveness."
The highway features an art deco design theme created by Stantec that highlights the building of Hoover Dam and Boulder City's part in it.
"Our team studied the Hoover Dam project's history to gain an understanding of its significance. From this research, we identified what we call the four P's to build our visual story. They are the 'people' and sacrifices they made to work on the project, the chosen 'place' for this civil wonder, the 'process' equipment and transportation methods used to build it, and the 'products' we benefit from. These are stitched together to tell the story of the construction of one of the most impressive architectural/engineering feats in America's history," said Cary Baird, a principal with Stantec in Las Vegas.
NDOT and the RTC have been working on the project simultaneously. NDOT was responsible for phase one, a 2.5-mile portion near U.S. Highway 95 outside Boulder City, and the RTC was responsible for phase two, a 12.5-mile portion that skirts the southern perimeter of town. NDOT's portion opened in May, and the RTC's will open Aug. 9, nearly three months ahead of schedule.
I-11 will eventually connect Las Vegas to Phoenix, and the rest of the construction on the approximately 450-mile interstate could be phased over future decades, depending on funding priorities and completion of environmental studies.
NDOT will host a meeting about future corridor selection along I-11 from 4 to 7 p.m. Thursday, Aug. 9, at the Sante Fe Station, 4949 N. Rancho Drive, Las Vegas.
Contact reporter Celia Shortt Goodyear at cgoodyear@bouldercityreview.com or at 702-586-9401. Follow her on Twitter @csgoodyear.
By the numbers
Three interchanges
Four traffic lanes
Five miles of tortoise fencing
17 bridges
20,000 cactuses
380,00 tons of asphalt
194.1 million gallons of reclaimed water
836,825 hours of labor
6 million cubic yards of excavation
5.2 million cubic yards of blasting