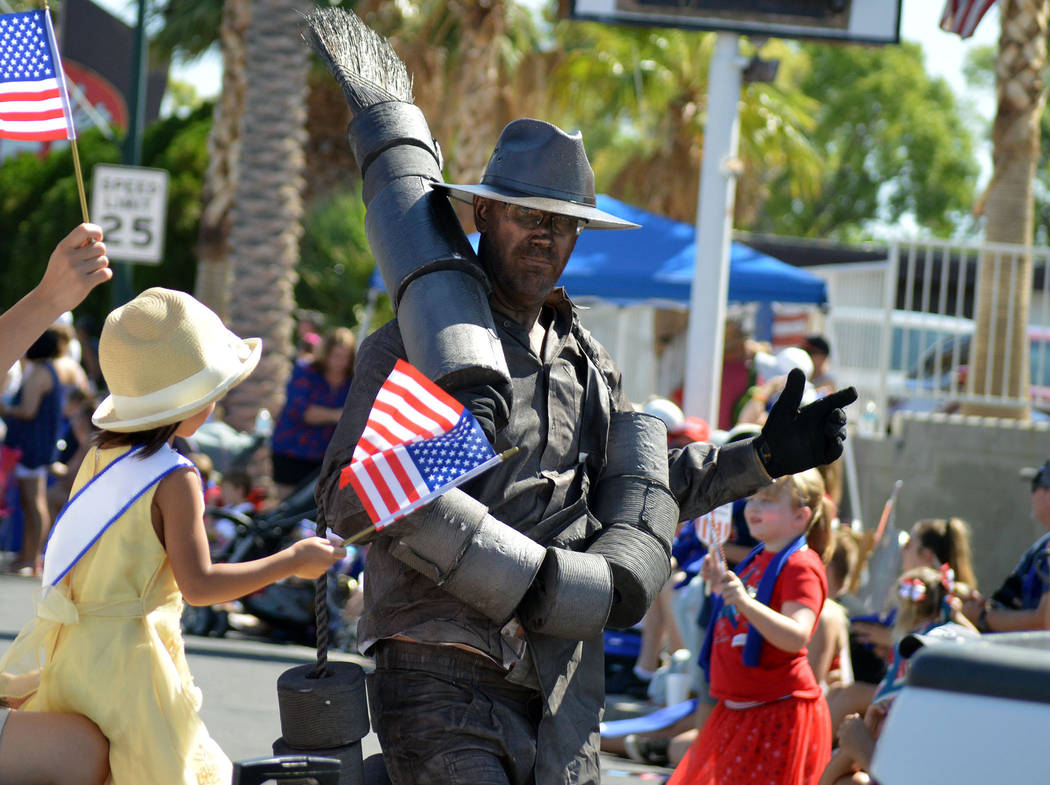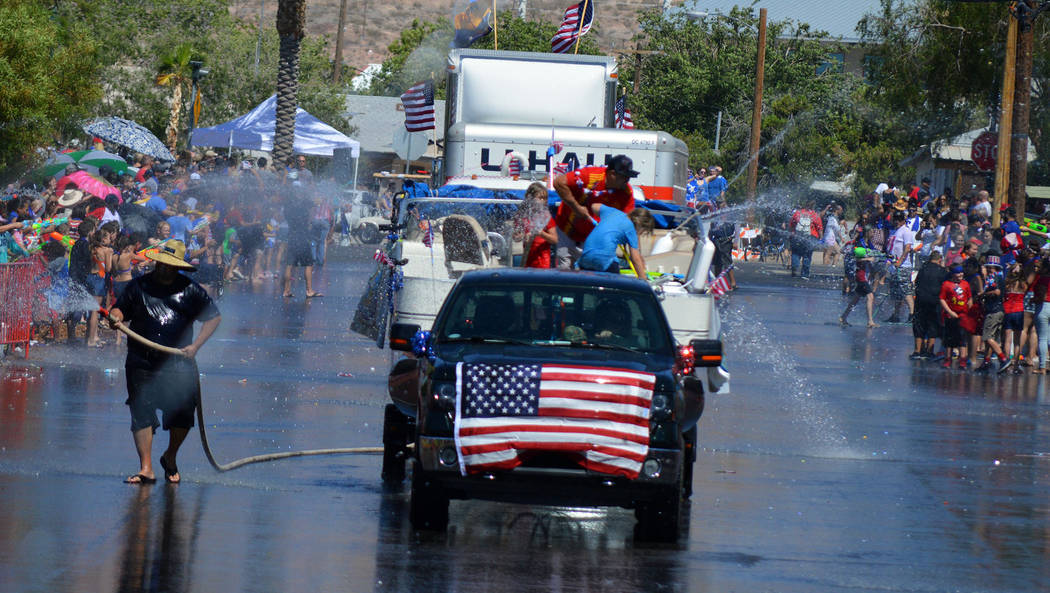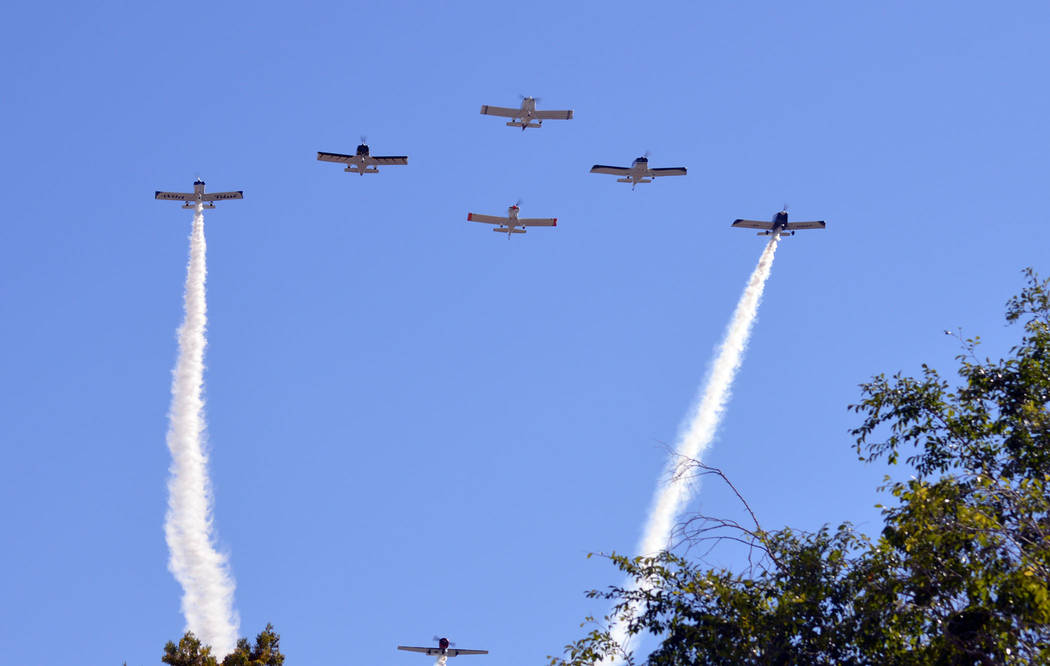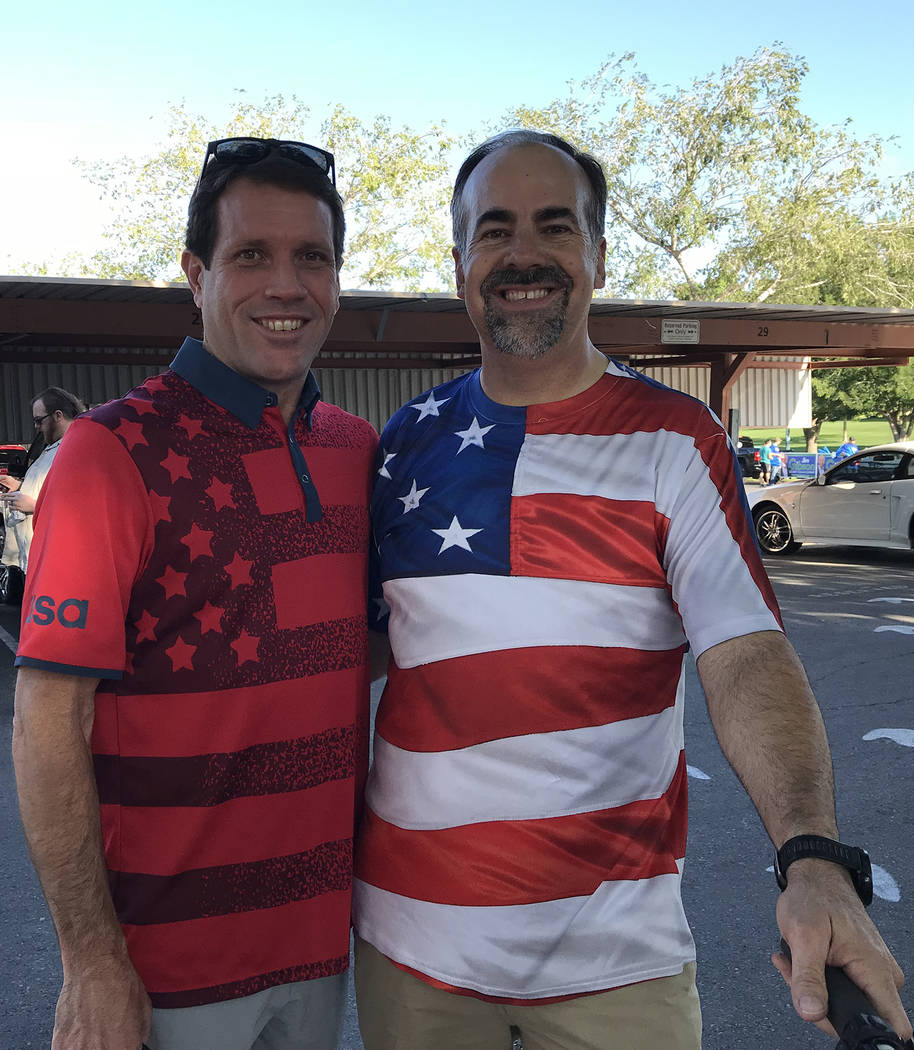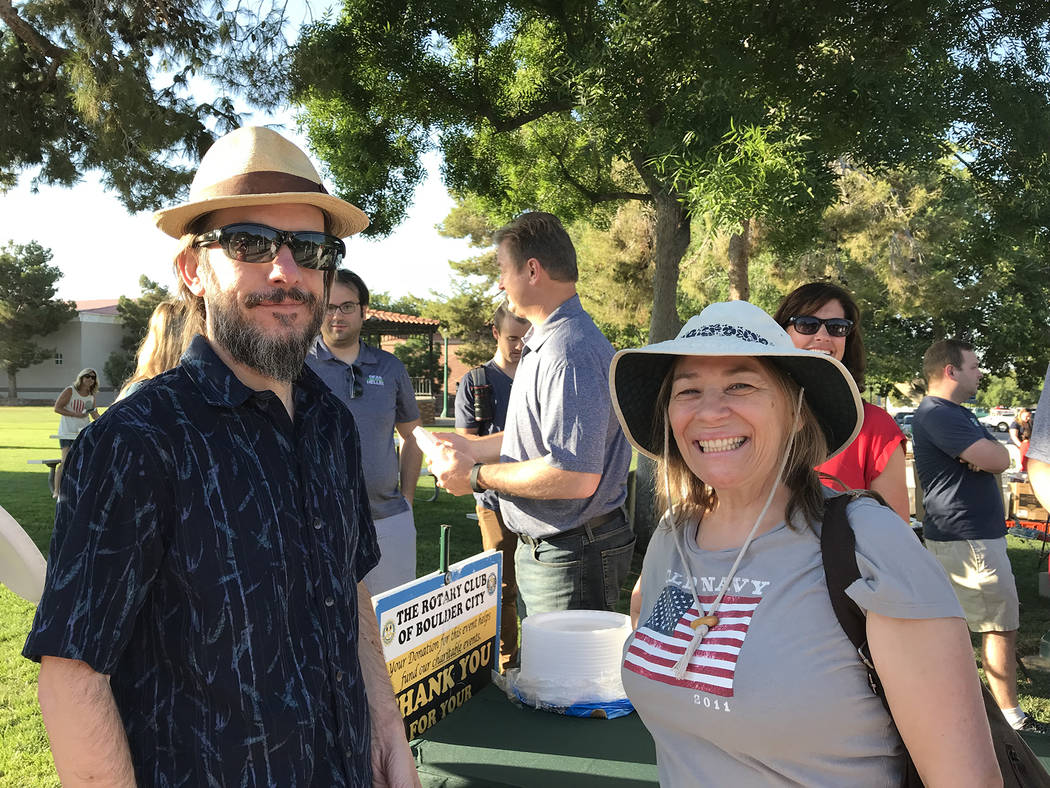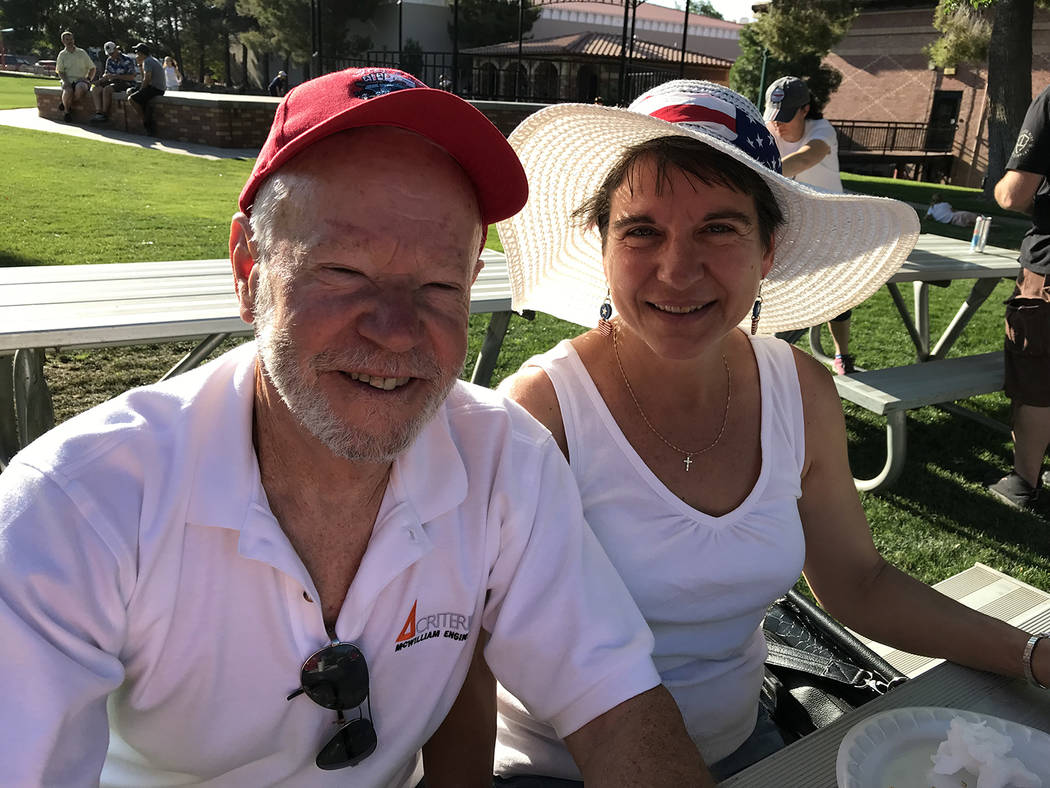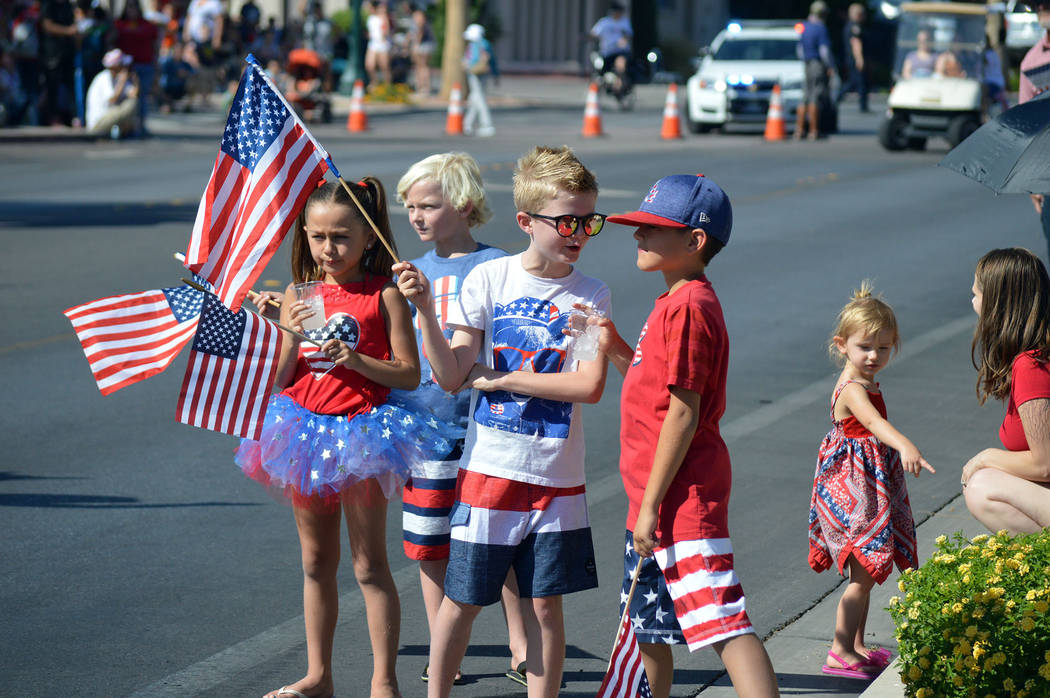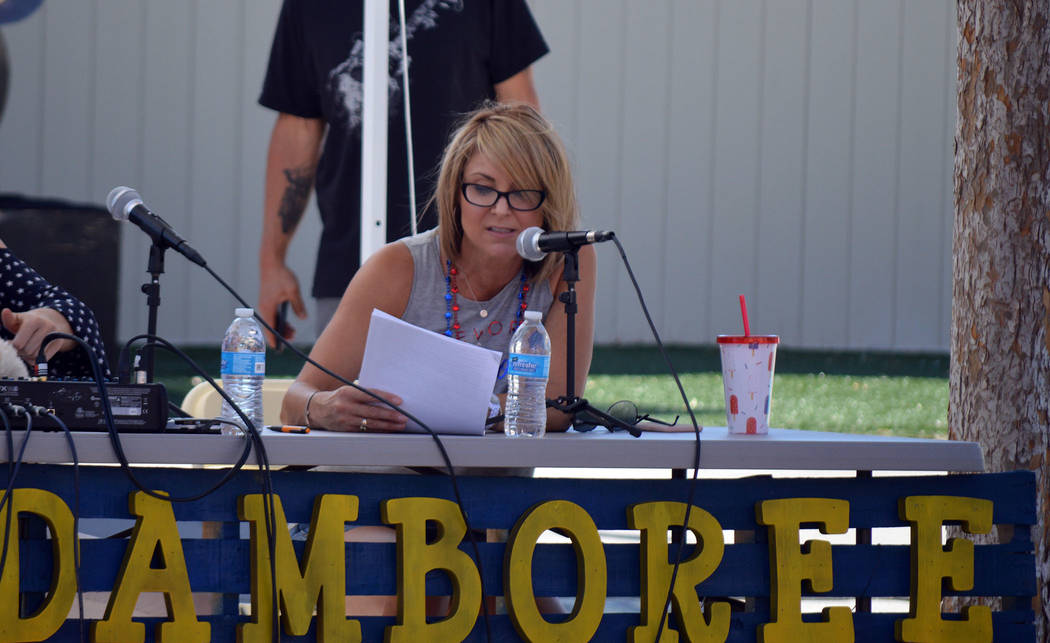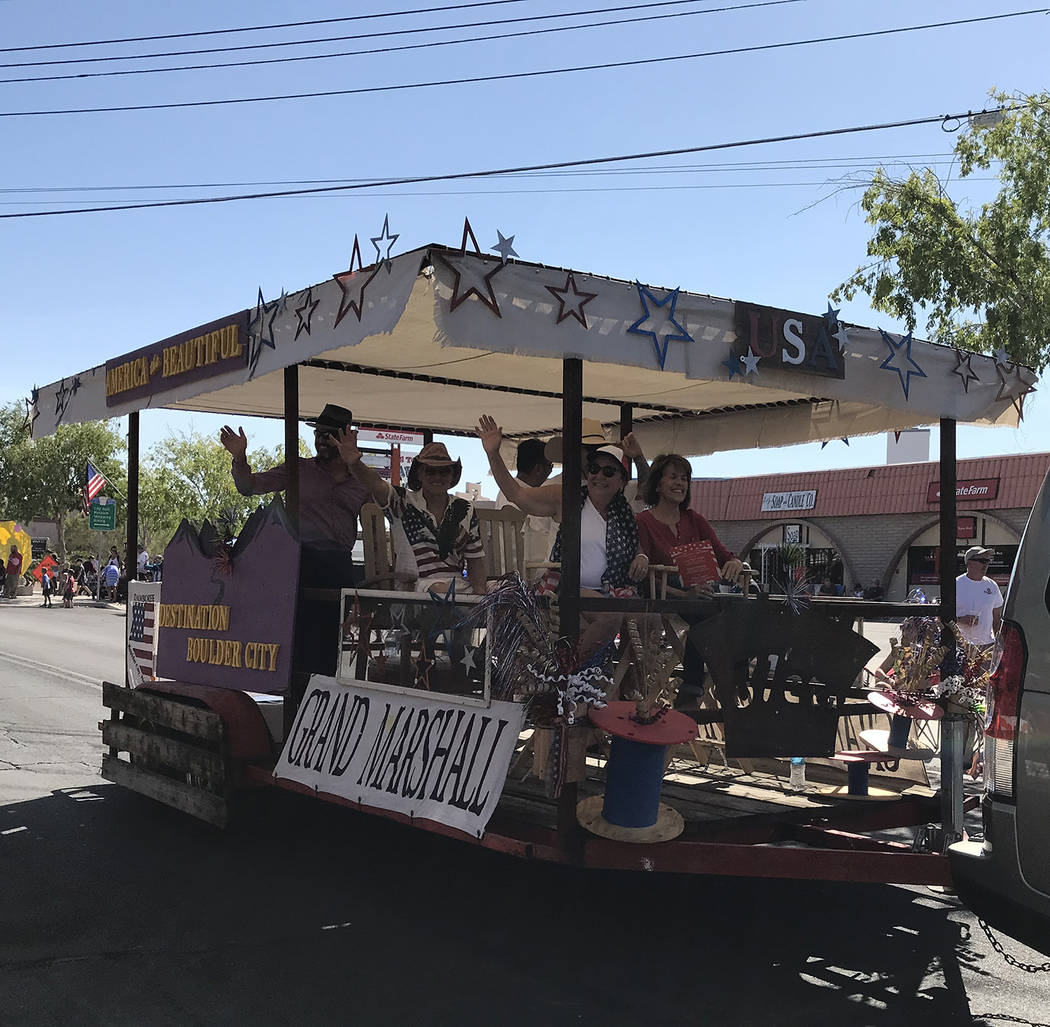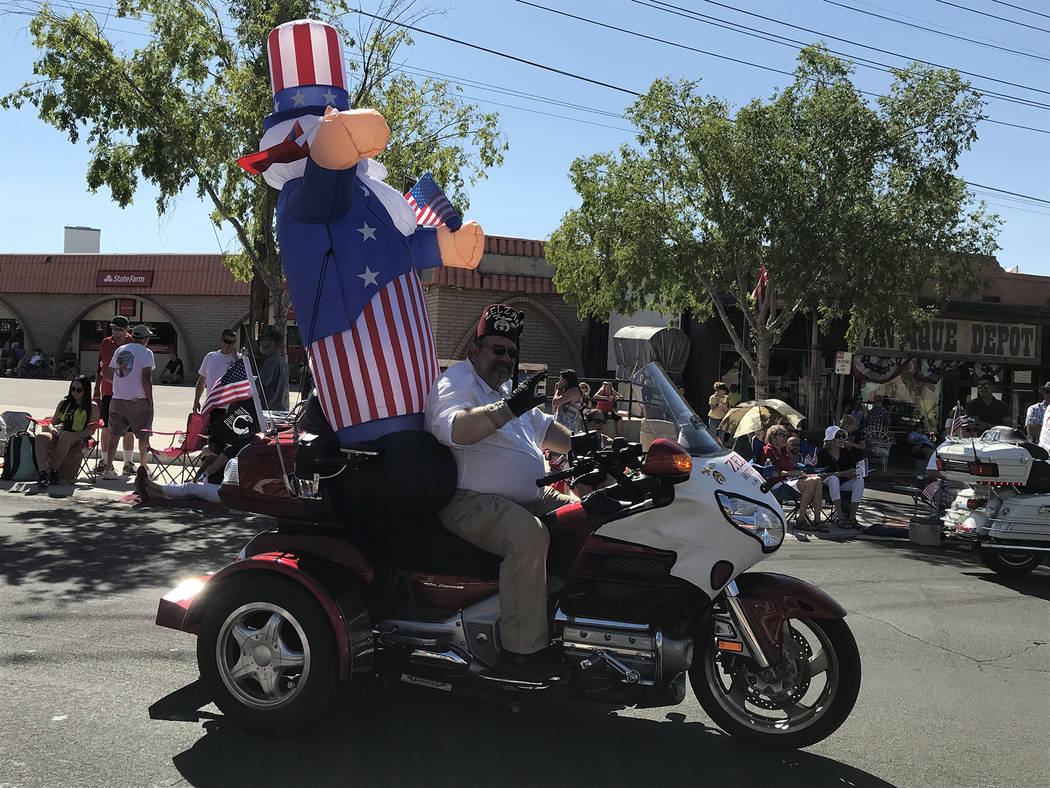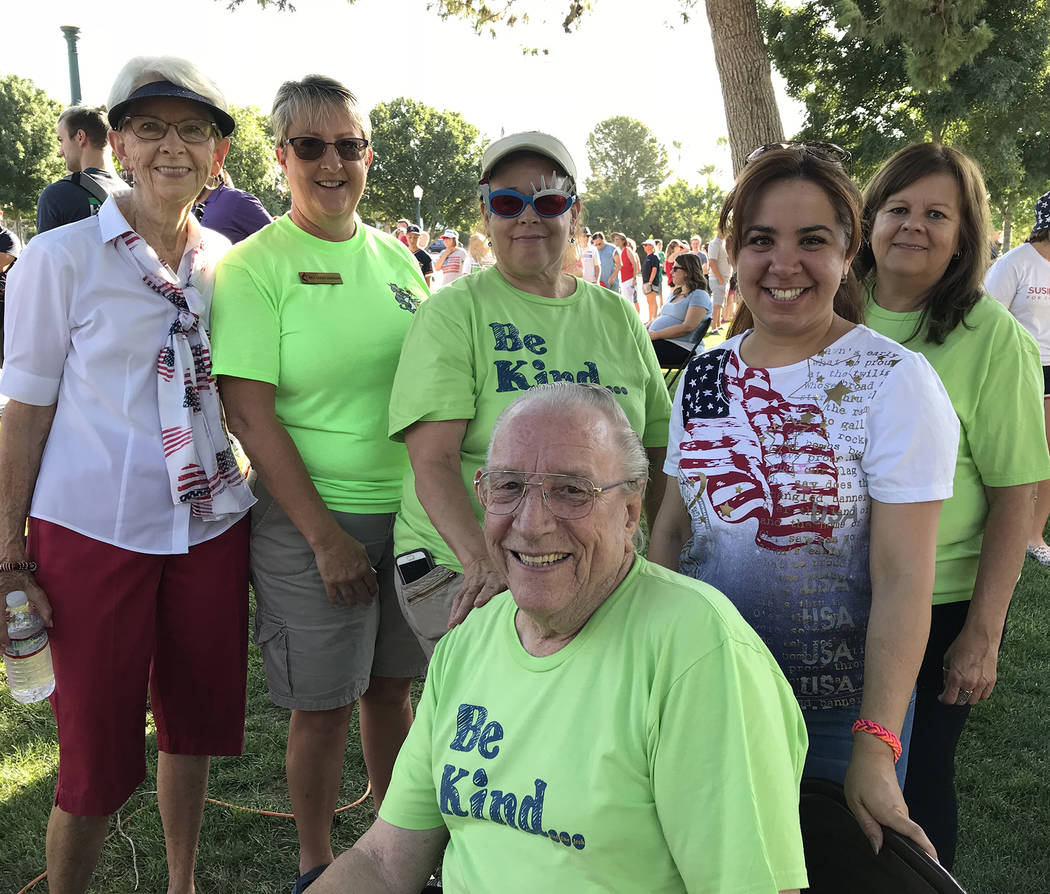 Boulder City's 70th annual Damboree celebration was a dam good day in town.
"Boulder City is the best place to be on the Fourth of July," said Councilwoman Peggy Leavitt during the Damboree ceremonies.
Festivities started at 7 a.m. with the Rotary Club of Boulder City's free pancake breakfast.
Members of the club spent the early morning serving breakfast in Bicentennial Park. Member Chuck Cave said they estimated serving around 500 people or until they ran out of batter.
At 9 a.m., the Boulder City Veterans Flying Group did a flyover to start the Damboree parade.
Mark Ashenfelter of Henderson said he wouldn't miss a parade in Boulder City, where he lived from 1968 until 1986.
"It feels like I never left," he said.
Ashenfelter said he was in the Damboree parade when he was about 4 years old and loves the small-town feel of Boulder City.
Brook Snow of Las Vegas said she comes to all the parades in town and has been coming to this one since she was a kid. Now she brings her children to it.
Her son, Quintyn, and her daughter, Aurora, said they were excited about the parade because of the candy they would get. Aurora said she was also excited about the celebration. After the parade, the festivities moved to Broadbent Park where the parade winners were named during the Damboree ceremonies.
Leavitt welcomed everyone to town and thanked them for coming.
Councilman Warren Harhay also thanked everyone for coming and reminded them that Fourth of July is a special day where people can come together, put aside their differences and celebrate what America is.
"We are all Americans today," said City Manager Al Noyola as he told the crowd that everyone had gathered to celebrate the nation's birthday.
Contact reporter Celia Shortt Goodyear at cgoodyear@bouldercityreview.com or at 702-586-9401. Follow her on Twitter @csgoodyear.
Hali Bernstein Saylor is editor of the Boulder City Review. She can be reached at hsaylor@bouldercityreview.com or at 702-586-9523. Follow @HalisComment on Twitter.
70th annual Damboree Parade winners
Best theme
Boulder City History and Arts Foundation, first place; Race to Erase, second place
Most creative
Cub Scout 848, first place; Uncle Sam, second place