Hotel taps into new Best Western look
August 30, 2017 - 2:41 pm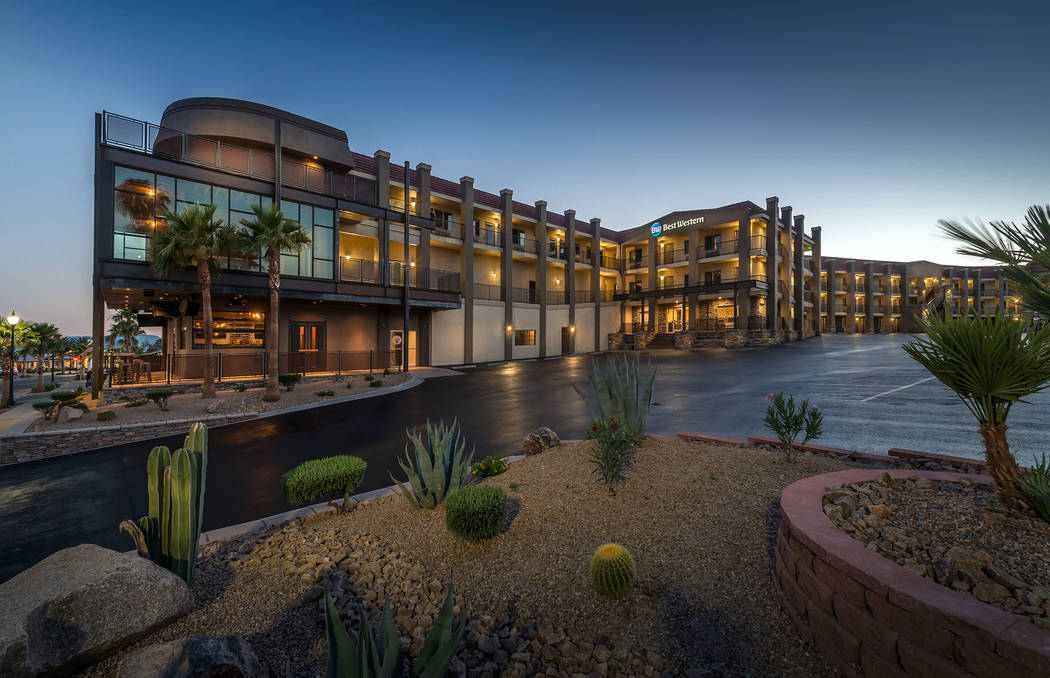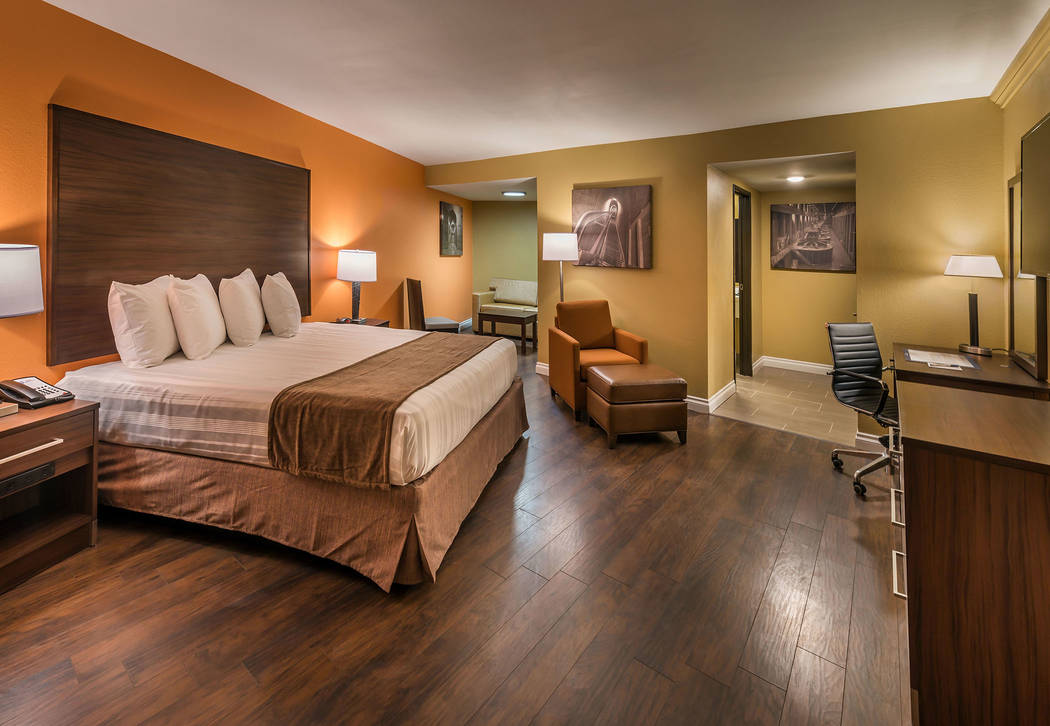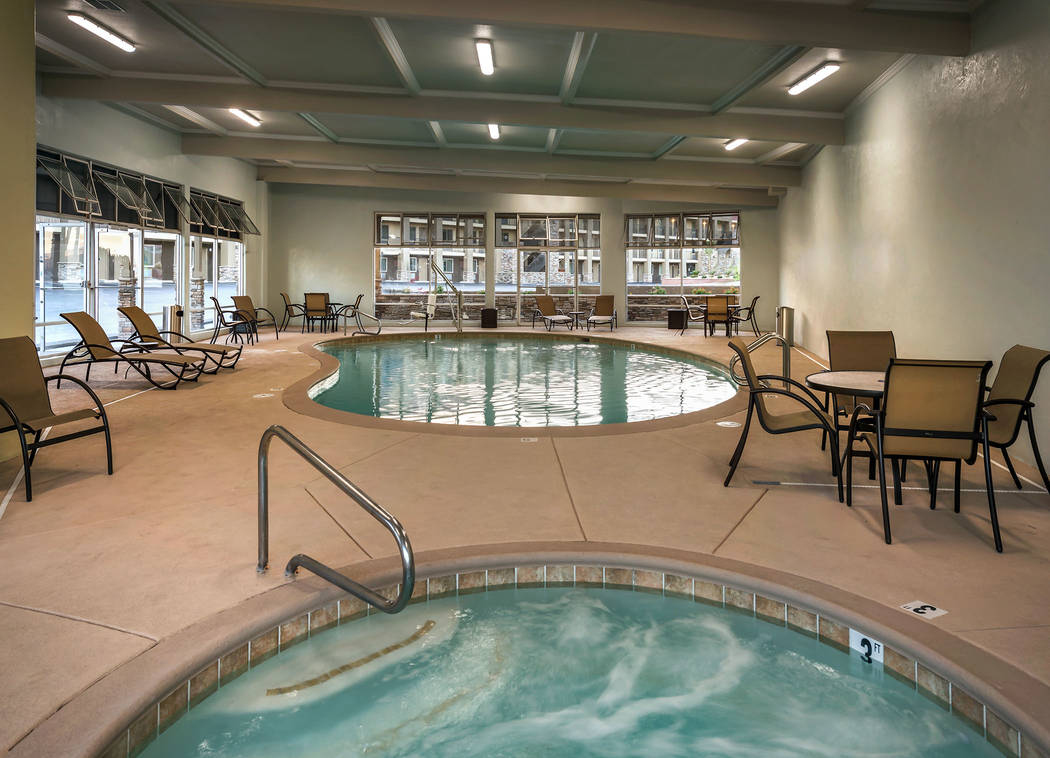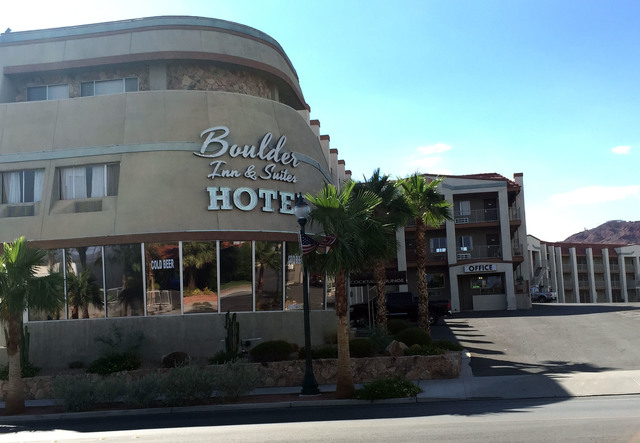 Boulder City guests and residents have another place to stay, eat and be entertained as a new hotel is making its opening official.
The Best Western Hoover Dam Hotel at 704 Nevada Way has 99 rooms and used to be the Boulder City Suites &Inn before it was purchased out of bankruptcy at public auction in 2015.
General Manager Jeff Vandusseldorp said when the property owners purchased it their plans were to make the facility into a flagship property and change its public perception. To do that, they did a complete restoration and remodel under the Best Western brand and worked to emphasize its new ownership and clientele.
"They chose the Best Western brand because it is perfect for the area," said Vandusseldorp, who was also the project manager for the remodel.
To date, the owners have invested an excess of $5 million into improvements, which include quartz countertops, brushed nickel faucets, better floors, better windows, a pool remodel, new corridor surfaces, new roof, new air-conditioning units, and a upgraded parking lot. Other than the basic structure itself, very little of the previous hotel remains.
Vandusseldorp said that the three most important things to guests are a comfortable bed, clean room and a safe facility. To help provide those, the hotel has all new beds, mattresses, bedding and pillows, as well as LED lighting for the whole facility, 24-hour camera surveillance and a 24-hour front desk.
"Based on our feedback, we are doing well," he said.
Several reviews on social media within the past few weeks have praised the hotel for its amenities and the staff for their excellent attitude.
By eliminating a few of the original property's 113 rooms, they were able to add features such as an expanded fitness center, business center and 20 person meeting room, along with amenities such as electric vehicle charging station and Wi-Fi throughout the entire facility.
"We wanted to have a physical face-lift but also an emotional one about this property, and we have to earn that," he said.
For culinary needs and entertainment, the property also houses The Tap, a restaurant offering its guests a unique dining experience, according to its owner Grant Turner.
"It's not just about the food and beverage," he said. "It's about the whole experience."
The restaurant is open every day for breakfast, lunch and dinner, and has a full bar with 18 craft beers. It also has live music.
On Saturday, The Tap and Best Western Hoover Dam Hotel will host a grand opening celebration that will feature live bands, DJs, a beer garden and food. The music starts at 5 p.m., and admission is free.
Vandusseldorp said it's been great collaborating with The Tap.
"The guests seem to be responding favorably on what The Tap has to offer," he said.
Since it first opened in June, Vandusseldorp and his staff have continued to focus on service and collaborating with the community.
He said they enjoyed the July 4 celebration and are looking forward to being a part of Art in the Park. He also said residents have been recommending the hotel to friends and guests who come to town.
"We're pleased with the local support that we're getting," he said.
Vandusseldorp also said he enjoyed working with the city and that their partnership is great.
"We really have been humbled by the partnership with them."
Even with all the upgrades and additions Best Western Hoover Dam Hotel has to offer, Vandusseldorp said the focus for him and his staff is continuing to find ways to improve their service and guests' experiences.
"The best part for me is seeing the response from the guests, that the labor of love that we put in this for a year and a half is being enjoyed and realized by our guests," he said.
Contact reporter Celia Shortt Goodyear at cgoodyear@bouldercityreview.com or at 702-586-9401. Follow her on Twitter @csgoodyear.