Homestead to exit assisted living market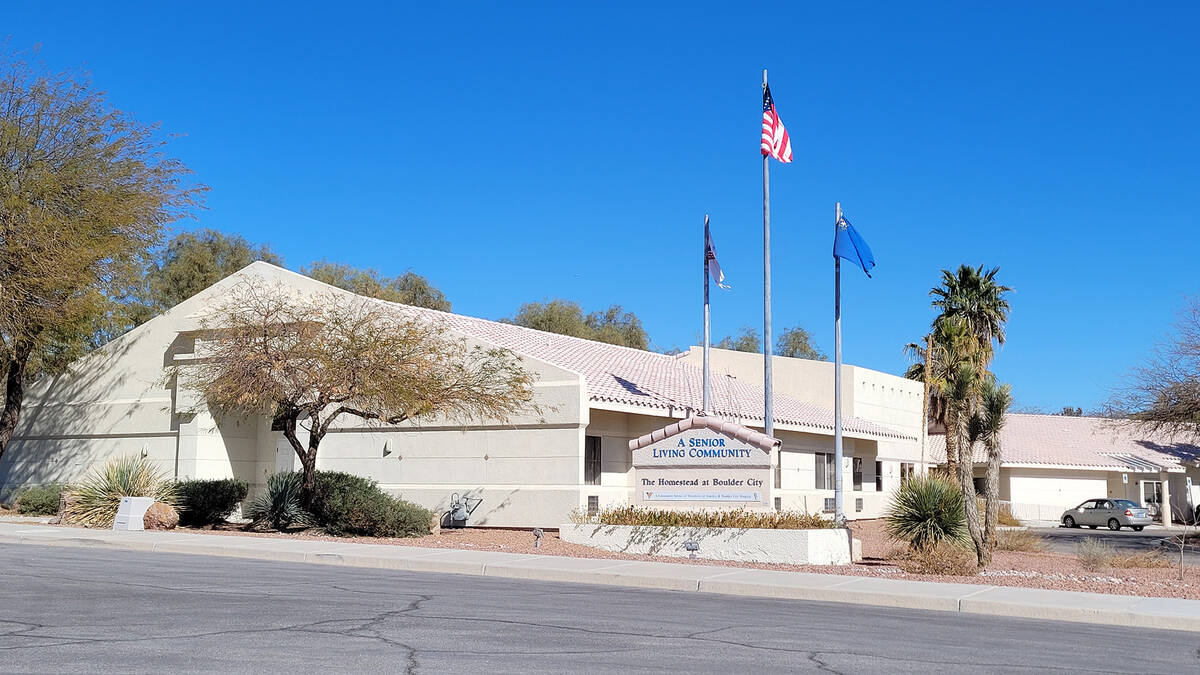 The Homestead at Boulder City is changing and will no longer offer assisted living services in town.
The facility is affiliated with Volunteers of America National Services, which will be relinquishing its assisted living license April 14. It will then become a senior housing facility.
According to Vice President of Strategic Partnerships Laura Sildon, two recent demographic studies showed there is not a strong enough market demand for assisted living in Boulder City.
"We have 30 residents currently at Homestead … . The building is 300,000 square feet. That is 10,000 square feet (per) resident," she said. "As you can imagine, we cannot continue to operate with only 30 residents."
The COVID-19 pandemic also played a role in ending the assisted service.
Sildon said prior to the pandemic there were approximately 50 assisted living residents. That number went down to the 30s, and currently only 12 residents are in assisted living.
Sildon said they will be working with those residents who are in assisted living and memory care to find them new homes and services before April 15 when they are no longer available.
"We cannot determine the date as the residents will need to find proper homes," she said. "We are required to provide a 60-day notice. It may not take the full 60 days, but it's possible."
"The … team is engaged in an in-depth evaluation process for each resident so that we can identify the other facilities in the Boulder City region that are the best fit for the assisted living residents and their individual needs," said Craig Ammermann, regional vice president for Volunteers of America, in a press release. "Each resident will have a safe, detailed transition plan, and we will collaborate with the team at their new facility once they and their family make the choice that's best for them."
The residents who live independently at the facility will be able to stay.
"Residents who were residing at the facility and receiving assisted living may need placement at another assisted living facility. … We are working with the residents affected at Homestead on alternative placement in the community for memory care," added Sildon.
According to Volunteers of America, it will be focusing on expanding choices for older residents who can live independently.
Nearby facility Quail Ridge Manor, which is also operated by Volunteers of America, will not be affected by this change.
Contact reporter Celia Shortt Goodyear at cgoodyear@bouldercityreview.com or at 702-586-9401. Follow her on Twitter @csgoodyear.