Homecoming filled with memories
October 8, 2014 - 12:35 pm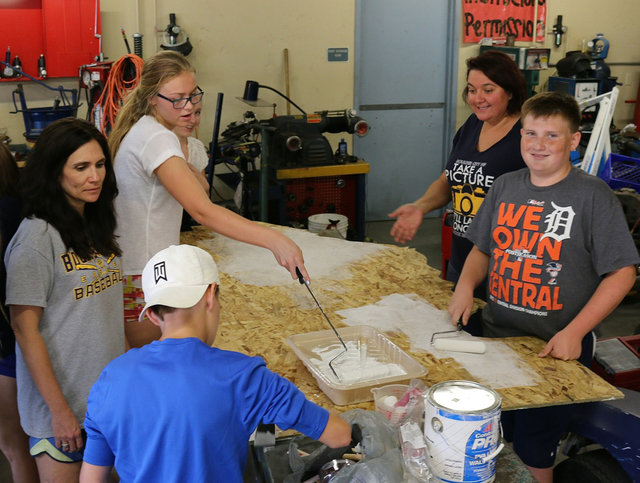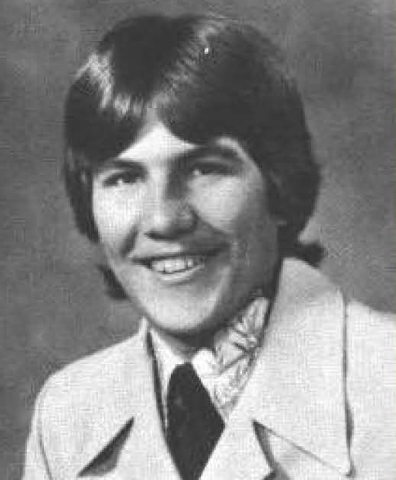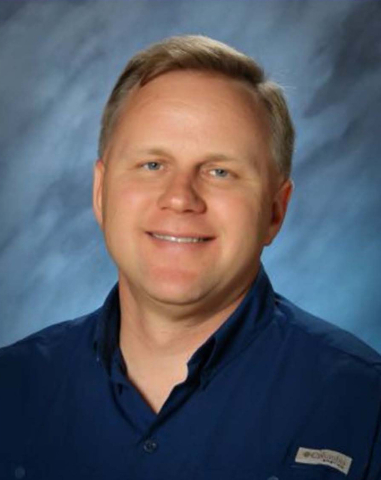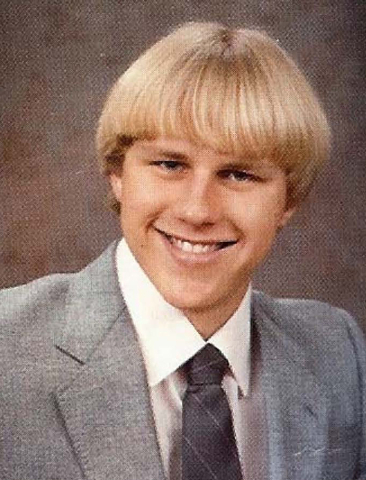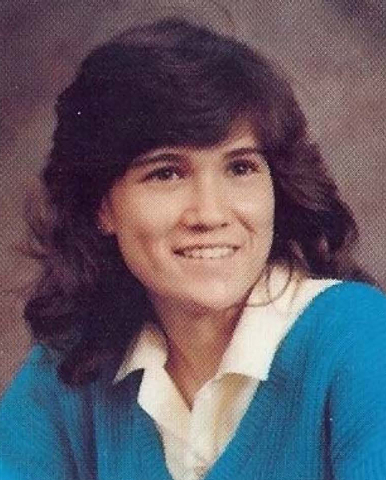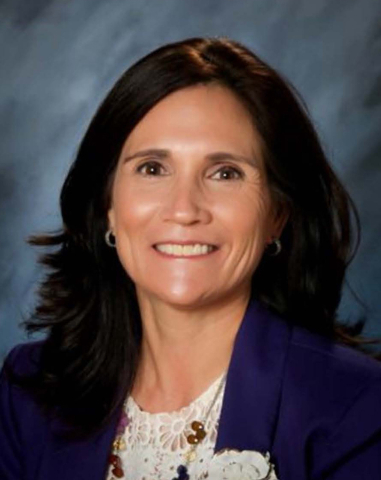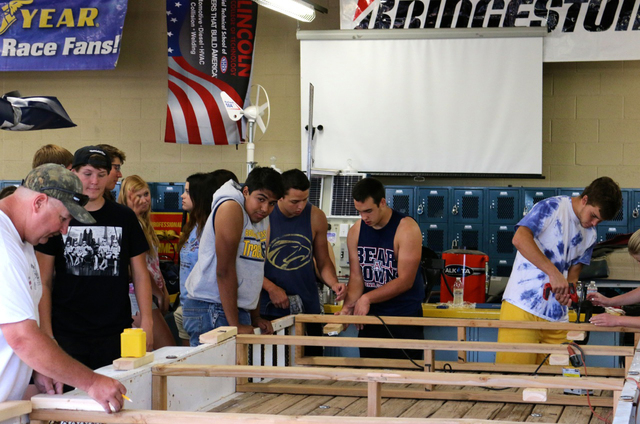 Bill Strachan remembers his first Boulder City High homecoming football game. His first parade. His first bonfire.
As one student recently joked, "Did they have fire back then?"
Yes.
But there were no modern items like cellphones for texting or picture-taking, items today's BCHS students wouldn't be caught dead without at this year's homecoming football game against Chaparral at 7 Friday night.
The fire was used to light the annual bonfire and, during the 1970s, to light a giant "B" on the mountain called "B Hill" visible beyond the south side of the school's football field. There are homes there now.
Strachan remembers that game like it was yesterday. But it was actually 1972, and Richard Nixon was president.
"I recall seeing Boulder City play football in the 1960s when I saw my brother play there," said Strachan, who didn't play football for the Eagles but preferred tennis, basketball and baseball. "I saw my first homecoming game in the 1972-73 school year as a seventh- grader.
"It was always an exciting time for me, especially building floats and attending the bonfire when I was in ninth grade. I just recall my ninth-grade year being a lot of fun."
The annual homecoming parade with school-built floats and other vehicles is at 6 tonight.
The parade begins on Eagles Drive (formerly School Drive), turning west on Fifth Street to California Avenue, then turning right (north) to Arizona Street where it will turn left (west) onto Nevada Way.
The parade head downs Nevada Way until it turns left (south) on Elm Street. It will stay on Elm Street and cross Buchanan Boulevard until it ends.
The bonfire immediately follows the conclusion of the parade at about 7 p.m. in the empty lot.
Other activities during homecoming week include an assembly in the gym from 11:42 a.m. to 12:25 p.m. Friday
The Eagles football team, looking to climb the standings in the Sunrise League and set up a showdown with Moapa Valley for first place next week, must first win a crucial league game against Chaparral.
The annual homecoming king and queen coronations are at halftime of Friday's game.
The annual dance, themed "An Evening on Broadway," is from 7-10 p.m. Saturday in the school's auxiliary gym.
On a side note, the classes of 1973, 1974 and 1975 are having a multiyear class reunion this weekend at the multiuse building by the pool.
Strachan's streak of watching 30 consecutive Boulder City homecoming football games ends tonight. He is on a cruise ship off the coast of New England.
"I really didn't want to miss homecoming, but it just conflicted with a family cruise that we had planned," said Strachan, who toured Boston's famous Fenway Park Monday. "I wish the team the best of luck, but this year I had to miss it."
Missing homecoming is rare for Strachan, who attended the previous 30 as a teacher at Boulder City. He saw another 10 as a youth growing up in the city, as a student and graduate while attending UNLV.
Strachan first became an Eagle in 1972 as a seventh-grader when the school was known as Boulder City Junior/Senior High School.
A 1978 graduate, he is now in his 31st year as a math teacher at the school. He previously coached the Eagles to state championships in basketball and baseball.
Teaching math and a long-standing devotion to BCHS is something he shares with fellow teachers and graduates Cheryl Herr (1987) and Garth Schulz (1986).
"We have three math teachers who are graduates, their spouses are graduates, and their kids are graduates," Schulz said. "After college, I returned to the Las Vegas area, but the only place I wanted to live and work was this high school. There is a great tradition here that I don't see at other schools."
There are nearly a dozen teachers and staff members who graduated from Boulder City. They, too, have seen their share of homecomings.
Carol Page graduated in 1975. Her daughter Amy graduated from the school, and her grandson Tyler Page-Reynolds is a current student.
Cheerleader coach Vivian Sanders and softball coach Angelica Moorhead are graduates.
There are other teachers, that although not graduates, have weathered a handful of homecoming weeks.
Cathy Strachan started teaching at the school in 1991. Dan Christy has been teaching there for 28 years. Charlene Reid started teaching at the school in 1995, left for a few years and then returned.
It is Molly Spurlock's 21st year at the school, and two of her children graduated from BCHS. Football head coach Alex Kazel played against Boulder City when he lined up for Basic.
Herr currently is the student council adviser, and her students were in charge of coordinating float-building for this year's parade.
"I remember attending the dance and the football game," Herr said. "But float-building and then riding them in the parade was such a good memory. The entire town turned out in those days. It is a tradition I enjoyed as a student and one I am glad to be a part of still as a teacher and adviser at the school.
"It's a fun-packed Thursday, Friday and Saturday."