Harhay, McManus elected to council; changes to growth ordinance rejected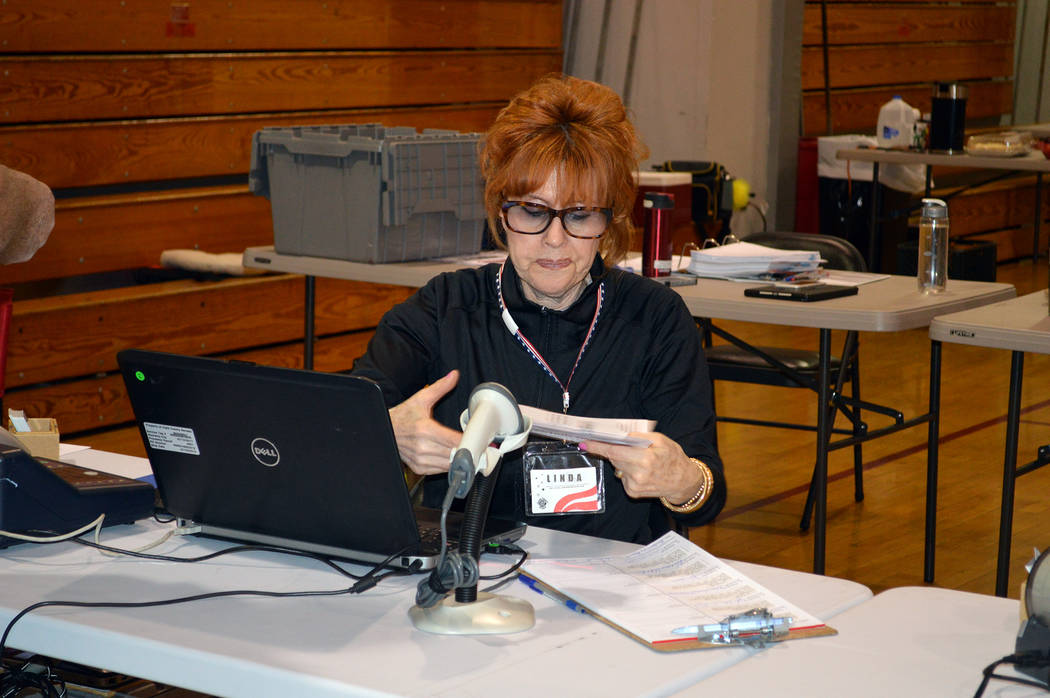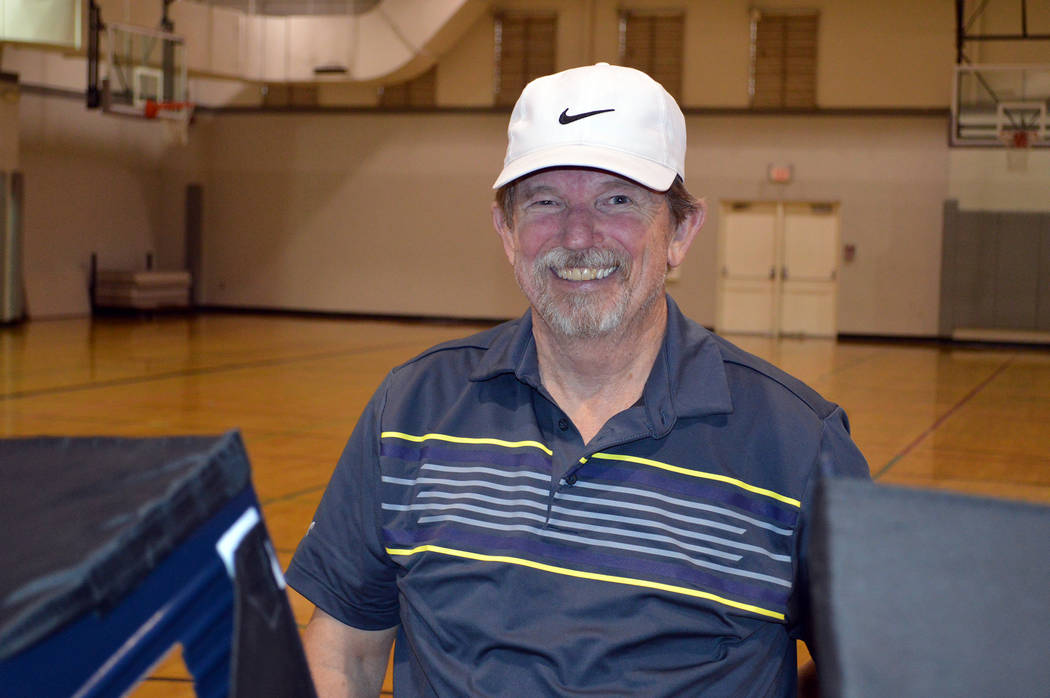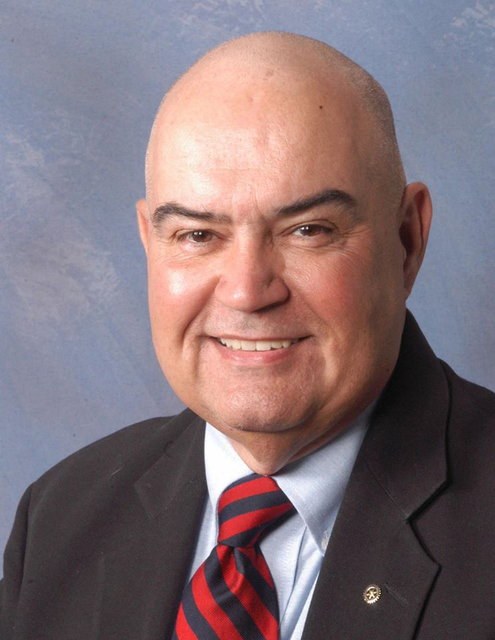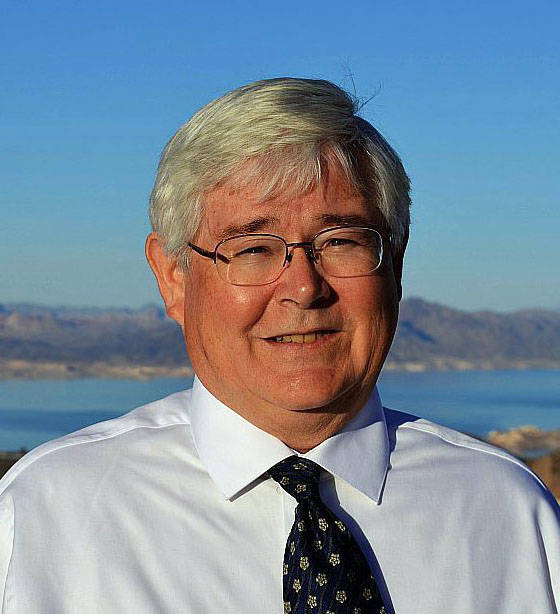 Change is here for the City Council of Boulder City as residents elected political newcomers Warren Harhay and Kiernan McManus during Tuesday's general municipal election.
Harhay received the most votes, 2,298, out of the 8,251 cast. McManus had 2,173. John Milburn fell just 233 votes behind with 1,940 and incumbent Cam Walker was fourth with 1,840 votes.
Residents also soundly defeated Ballot Question No. 1, which would have done away the 30-home limit per developer in the city's controlled-growth ordinance, as well as Ballot Question No. 2, which advised the council not to pursue a full interchange at Buchanan Boulevard and Interstate 11.
Question No. 1 was overwhelmingly rejected, with 71.19 percent of the 4,377 votes cast against the issue. Opinion on Question No. 2, which received 4,361 votes, was less divided, with the proposal defeated 2,537 to 1,824, or 58.17 percent to 41.83 percent.
"The law is still the same this morning as it was yesterday," said Mayor Rod Woodbury about the city's controlled-growth ordinance. "And the same as it has been for decades. Nothing has changed. We'll keep searching for ways to sell the land that voters have approved for development notwithstanding the challenges the restrictions present for prospective builders."
Improve communication
Councilman-elect Harhay said he was flabbergasted at the results.
"Obviously I'm happy," he said. "I'm delighted. I'm thankful for the support I get from the community … It's a very satisfying feeling … The whole experience has been a lot of fun."
One of Harhay's main goals is to build a consensus among residents to keep Boulder City the way it is and the way people want it to be. In addition, he wants to improve communication from the city.
One way he wants to try to improve the communication deals with public comment at meetings, proposing that the council keep track of who speaks and have the city clerk send them a letter of thanks for their input, as well as having their request forwarded to the appropriate department, which will then respond within 30 days. He also wants to have quarterly town hall meetings in which citizens can have a two-way conversation with city officials and staff members.
One of the best feelings about the future of the city that Harhay said he had during his campaign was learning from others, including those who disagreed with him but still wanted good things for Boulder City.
"Wonderful people are the best resource this town has," he said.
There are people here who have goodwill and are willing to work together, he added.
Positive direction
"I'm pleased with how the election turned out," said Councilman-elect McManus.
As a city councilman, McManus said he plans to focus on what he and the other residents have in Boulder City.
"I think that what we have here is a good thing, and I want to continue that for the city," he said.
"Congratulations to the incoming council members and to all the candidates for their courage to stand for what they believe in," Woodbury said. "I'd also like to extend my heartfelt thanks to the outgoing council members for their many years of dedicated service. Change always presents opportunities to move in positive directions, and I'm confident that if we work together we'll continue to find solutions that benefit the collective best interests of our amazing little city."
The two outgoing council members are Cam Walker, who was not re-elected, and Duncan McCoy, who chose not to seek re-election.
Walker said he was glad the election was over and hopes people realize how much time it takes for the job.
He added that he is worried about how Boulder City is perceived over the hill on various boards and agencies, as well as its perception in Southern Nevada.
"It's important to be Boulder City, but it's also important to be a part of Southern Nevada," he said.
With leaving the council and fewer obligations on his calendar, Walker said he is looking forward to spending more time with his family as they are what is most important to him.
Milburn said he plans to continue working for the betterment of the city.
"I think I can be helpful now moving forward," he said.
Milburn plans to focus on the positive and encourage people to come together and support the candidates who won.
"I think that's what we need," he said. "It was a spirited election … What I don't like is if it continues after."
Editor Hali Bernstein Saylor contributed to this article.
City Council
Warren Harhay, 2,298 votes
Kiernan McManus, 2,173 votes
John Milburn, 1,940 votes
Cam Walker, 1,840 votes
Total voters: 4,403
Total registered voters: 10,370
Ballot Question No. 1
Yes: 1,261
No: 3,116
Ballot Question No. 2
Yes: 1,824
No: 2,537