Hansen out as public works director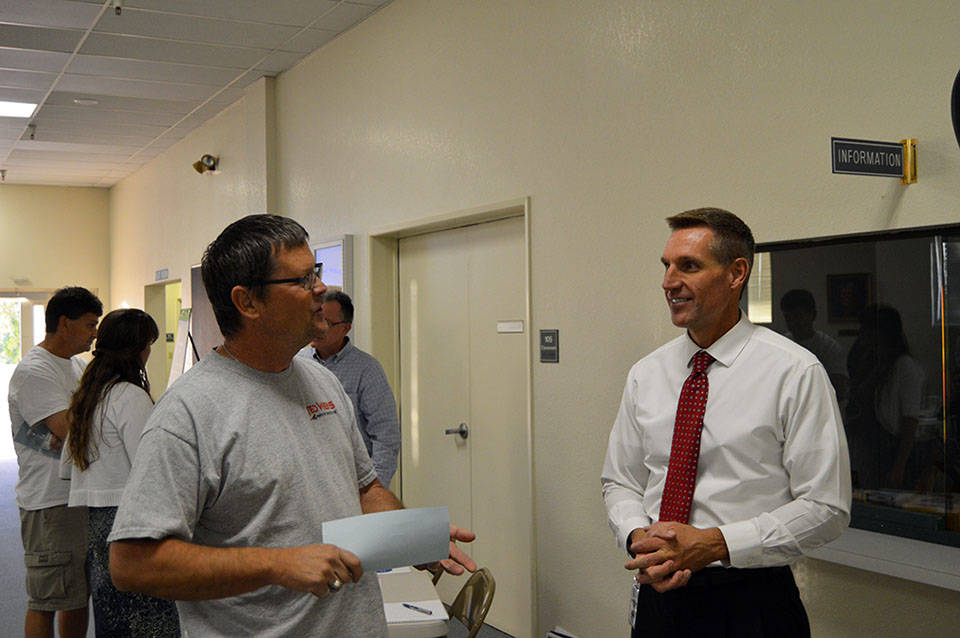 Boulder City's longtime public works director and twice acting city manager Scott Hansen no longer works for the city.
"As of today (Monday), City Engineer Jim Keane will be serving as acting public works director for the city of Boulder City as Scott Hansen and the city have parted ways," said Sue Manteris, a spokesperson for Boulder City. "We want to express our appreciation for Scott's work and wish him the best in his future endeavors."
Hansen first starting working in Boulder City on May 28, 1998, as city engineer. He stayed in that position until June 8, 2003, when he went to work for Clark County. He became the city's public works director Aug. 29, 2005, and stayed in that position until Monday, June 18.
He also served as acting city manager twice — once in 2012 before David Fraser was hired, and again in 2017-18 before current City Manager Al Noyola was hired — as well as being a finalist for the position.
According to Manteris, Hansen did not have an employment contract.
"It is standard that only appointed officials have contracts … city attorney, city clerk, city manager," she wrote in an email. "Department heads are at-will employees who do not have contracts."
Manteris also said Hansen's departure does not affect his retirement with the state and that there are "no details" on a severance package.
Hansen had no comment.
Noyola said the change occurred because of reorganization in city operations.
"I've been doing some organizational reviews and will be going in a different direction," he said.
In terms of the organizational reviews, Noyola said he is looking citywide, and this change is the one he is making right now.
Keane has worked for the city since June 5, 2006, when he became city engineer.
As the acting public works director, he will receive a pay increase and make $4,958.83 for his biweekly salary.
As director in 2016, Hansen made $197,926.56, according to www.TransparentNevada.com.
In 2017, Hansen made $205,596.37, in pay and benefits, but that includes additional money for working as acting city manager for about seven months.
Noyola estimates that hiring a new public works director will take at least four months from the time human resources begins recruitment, which he expects to start soon. He also said there will be a new job description for the position.
Contact reporter Celia Shortt Goodyear at cgoodyear@bouldercityreview.com or at 702-586-9401. Follow her on Twitter @csgoodyear.